We'll show you where this treasure can be found!
Kirby and the Forgotten Land was released on Nintendo Switch on March 25, 2022. This 3D platformer challenges players to help Kirby rescue Waddle Dees and defeat the Beast Pack.
Each standard level in Kirby and the Forgotten Land has multiple missions for players to complete. One of the missions in the "Moonlight Canyon" level asks players to "Find the treasure hiding by cactus triplets."
You can complete this mission at the very end of the Moonlight Canyon level, in the area containing the cage with the three Waddle Dees (or a pile of coins, if you're replaying the level).
If you jump on top of the rocky area where the cage is located, you'll be able to see a group of three cacti behind and to the left of the cage. You can see these cacti in our screenshow below.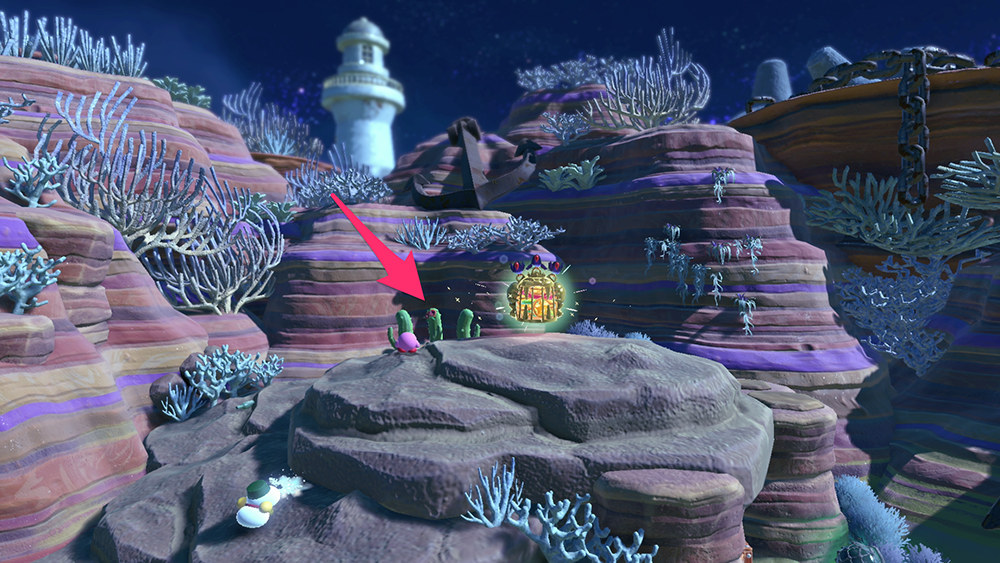 If you walk close enough to these cacti, a glowing spot should appear on the ground, as you can see in our screenshot below.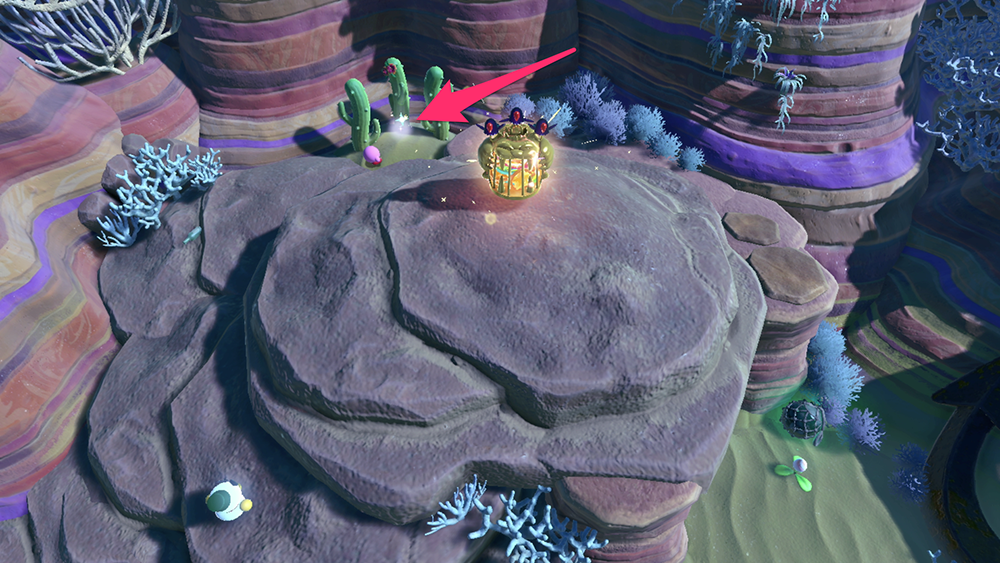 When you walk into this glowing area, a treasure chest will appear nearby and you'll complete this mission!
Check out our video below to see exactly how you can complete this mission!
Even if you use our guides, it may take you some time to complete all of the missions in Kirby and the Forgotten Land. That being the case, you may want to check out the ChargePlay Clutch from HyperX. It can extend your device's battery life so you can play Kirby and the Forgotten Land and other Switch games for a longer period of time before having to charge your Switch. Head over to HyperX's website to learn more about the ChargePlay Clutch and the company's other Switch accessories.
To learn more about Kirby and the Forgotten Land, or to read the rest of our guides for the game, check out our previous coverage.
Disclosure: SuperParent received a code for Kirby and the Forgotten Land for coverage purposes. HyperX is a sponsor of SuperParent.