There are two difficulty options to choose from!
Kirby and the Forgotten Land is now available on Nintendo Switch! This 3D platformer challenges players to help a friendly pink ball named Kirby rescue Waddle Dees and defeat the Beast Pack. (You can learn more about the game in our review.)
Kirby and the Forgotten Land allows players to choose from two difficulty settings when they begin the game. Once players begin playing, they can switch between these two difficulty settings whenever they want when they're on the game's World Map screen or in Waddle Dee Town (players can't change the game's difficulty when they're in the middle of a level).
The "Wild Mode" is the harder of the two difficulty settings. This mode allows players to collect more Star Coins, the game's currency, but enemies will also be tougher.
The "Spring-Breeze Mode" is the easier difficulty setting. It gives Kirby much more health, and it makes enemies easier.
Check out our video below to see how to change the difficulty setting in Kirby and the Forgotten Land, or keep reading for the details!
If you want to switch to a different difficulty setting, press the "+" button when you're not in a level and select the "Change Difficulty" option on the game's menu.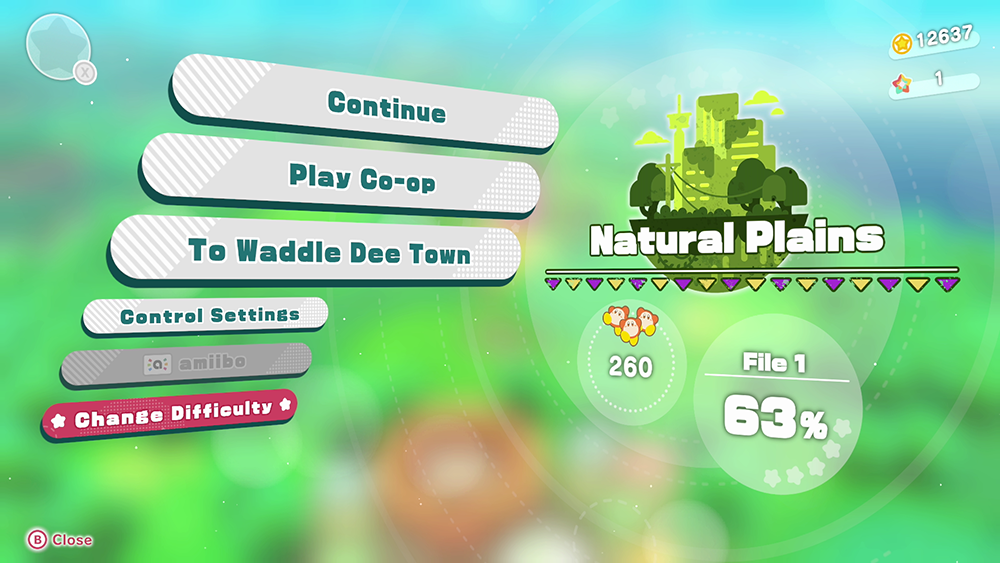 Highlight the difficulty setting you'd like to switch to and press "A."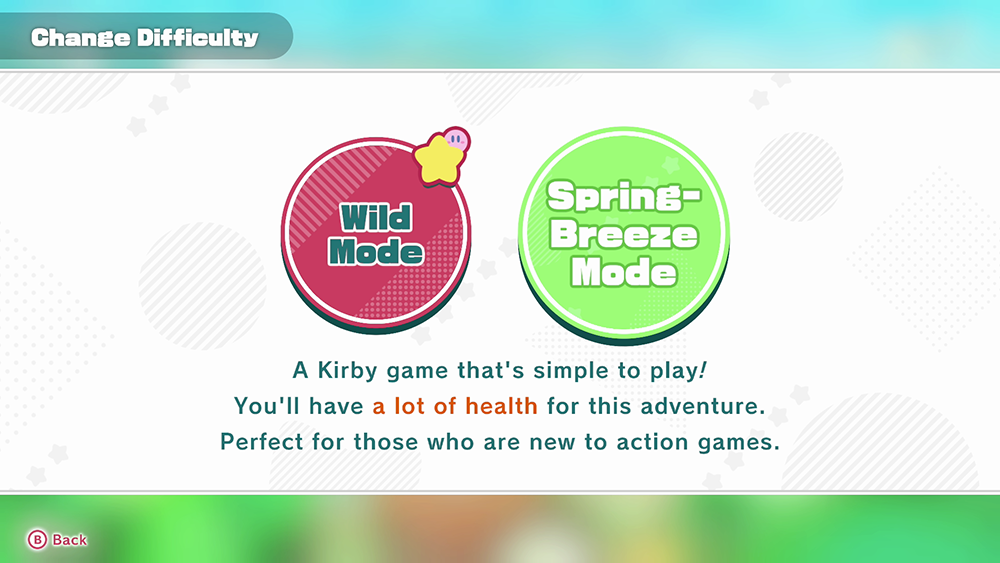 Press "A" again to confirm you want to switch to the other difficulty setting.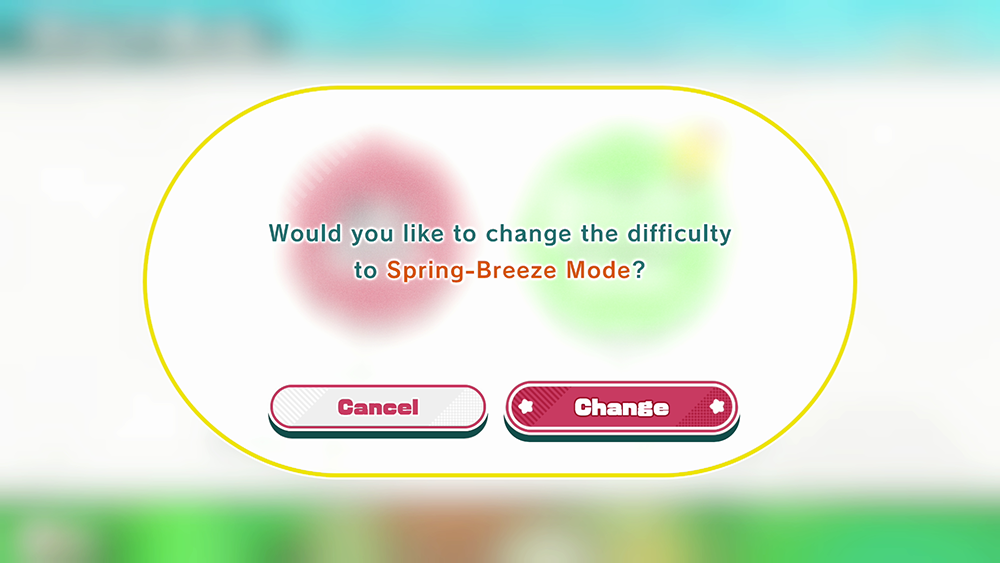 And that's all there is to it! You can repeat these steps whenever you want if you want to change the game's difficulty in the future.
It may take you quite a while to see and do everything there is to experience in Kirby and the Forgotten Land. That being the case, you may want to check out the ChargePlay Clutch from HyperX. It can extend your device's battery life so you can play Kirby and the Forgotten Land and other Switch games for a longer period of time before having to charge your Switch. Head over to HyperX's website to learn more about the ChargePlay Clutch and the company's other Switch accessories.
To learn more about Kirby and the Forgotten Land, or to read the rest of our guides for the game, check out our previous coverage.
Disclosure: SuperParent received a code for Kirby and the Forgotten Land for coverage purposes. HyperX is a sponsor of SuperParent.