Kids can complete activities with family members during video chats.
Following a beta and pre-sale period, Kinoo has officially launched its video calling app and motion-tracking wand that allow children to complete activities with family and friends while participating in video calls. The Kinoo app is currently available for iOS devices.
The Kinoo platform features a variety of educational activities, as well as games. During a video call, the child will hold onto the Kinoo Wand, which uses motion-tracking technology to track their movements as they complete activities. There are activities related to animals, cooking, reading, and more.
During a call, the family member(s) or friend(s) on the call (such as a parent or grandparent) will receive on-screen prompts that are meant to keep the conversation going.
Kinoo only requires the child to have a Kinoo Wand. Other participants can interact with the application using on-screen controls.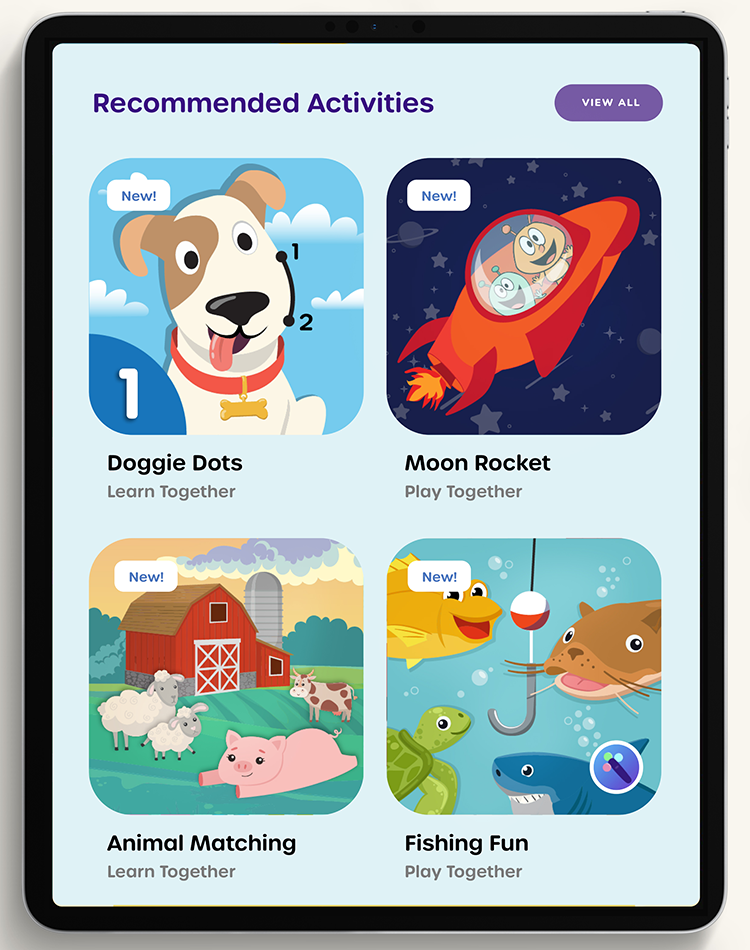 The Kinoo Wand Bundle is now available to purchase on Kinoo's website for $99. The bundle includes one Kinoo Wand and a Family Subscription to the Kinoo app. As of this writing, buyers will receive unlimited access to the Kinoo application for two months, but this will be changed to one month of unlimited access for new buyers at some point in the future.
After the bundle's included unlimited period is over, buyers can continue to use the app for free for one hour per month, or upgrade to continue having unlimited access to the app for $10 per month.
You can learn more about the Kinoo platform on Kinoo's website.

Brandy Berthelson has been writing about video games and technology since 2006, with her work appearing on sites including AOL Games, Digital Spy, and Adweek's Social Pro Daily. When she's not gaming, Brandy enjoys crafting, baking, and traveling with her husband.