The smart device is now available to back on Kickstarter.
In May 2022, Kinoo launched its motion-tracking wand and video calling mobile application that allow children to complete activities with friends and family while participating in video calls.
While the Kinoo Magic Wand is no longer available to pre-order on Kinoo's website, Kinoo launched a Kickstarter campaign for the device that will allow consumers to pre-order the wand and new materials that can be used alongside it without using screens. (Kickstarter is a crowdfunding platform that allows consumers to "back" or pledge money to projects before a product is released.)
Kinoo describes the Kinoo Magic Wand as a "screenless smart device and learning companion for children's independent and family play." Designed for children aged 2-7, the wand can be used alongside "Move and Master" books, posters, and stickers, which will guide littles through movement-based games and learning activities. These activities focus on a variety of topics, including letters, phonics, counting, and geography, among others. The wand can also be used alongside the previously released Kinoo Connect video calling app on iOS.
While kids can use the Kinoo Magic Wand without also using a smart device, the platform also allows parents to access the Kinoo Magic application on iOS and Android devices. Parents can use this application to download new content to the wand as it's released over time.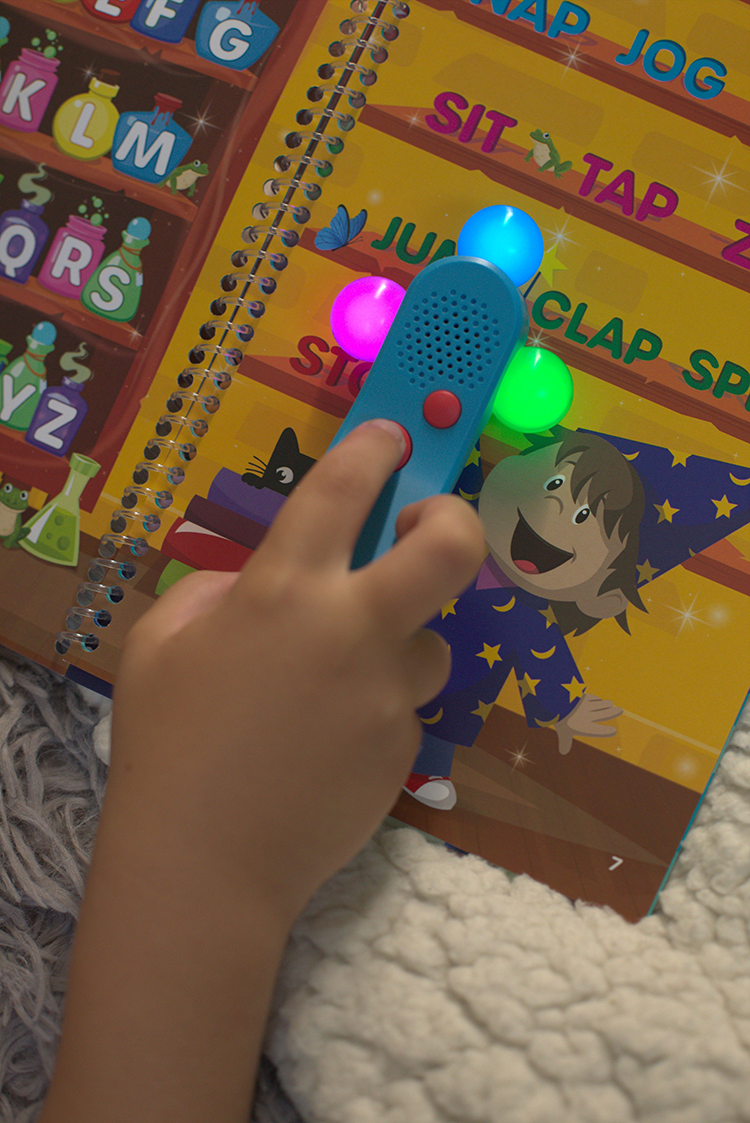 Interested families can now pre-order the Kinoo Magic Wand on Kickstarter for $99. For this price, backers will receive the Kinoo Magic Wand, two Move and Master books, interactive stickers and posters, and access to the Kinoo Magic and Kinoo Connect apps.
As of this writing, two "Early Bird" specials are also available, which will allow a limited number of backers to pre-order the Kinoo Magic Wand for $59 or $79, while supplies last.
Finally, three bundles are available that will allow backers to purchase more than one Kinoo Magic Wand in a single transaction. These bundles range in price from $109 to $499.
The Kinoo Magic Wand has an expected delivery date of November 2022.
The Kinoo Magic Wand Kickstarter campaign has a crowdfunding goal of $20,000. It has raised just over $8,500 as of this writing. Backers will only be charged if the $20,000 goal is met before the campaign ends on November 3, 2022.
You can learn more about the Kinoo Magic Wand on Kickstarter.
Is your family going to pre-order the Kinoo Magic Wand? Let us know on Twitter at @superparenthq.
Editor's Note (10/04/2022): This article has been updated to properly reflect the fact that consumers could previously pre-order the Kinoo Magic Wand on Kinoo's website.