Kids can ask adults questions to learn more about them and their own experiences as children.
A mother and son duo has created a new card game that's designed to inspire conversations between kids, teens, and adults. The game is called KidQuest, and it features 100 questions that kids can ask their parents and other adults in their lives to learn more about them and their own lives when they were children.
KidQuest can be played by one or more kids and one or more adults. It has a recommended age of 5+. Each question in KidsQuest fits into one of eight categories: Personality, Big Life, School Life, Home Life, Work Life, Friends, Humor, or Inner Life. Each card features a question such as "What chores did you have to do?" or "What was hard for you to learn?"
In addition to these question cards, the deck includes Reverse cards (these allow an adult to ask a child a question), Blank cards (these allow kids to come up with their own questions to ask), and Celebration cards (these allow kids to ask for whatever they want, within reason, such as watching a movie or eating a particular food, though adults can decide whether or not the request is ok).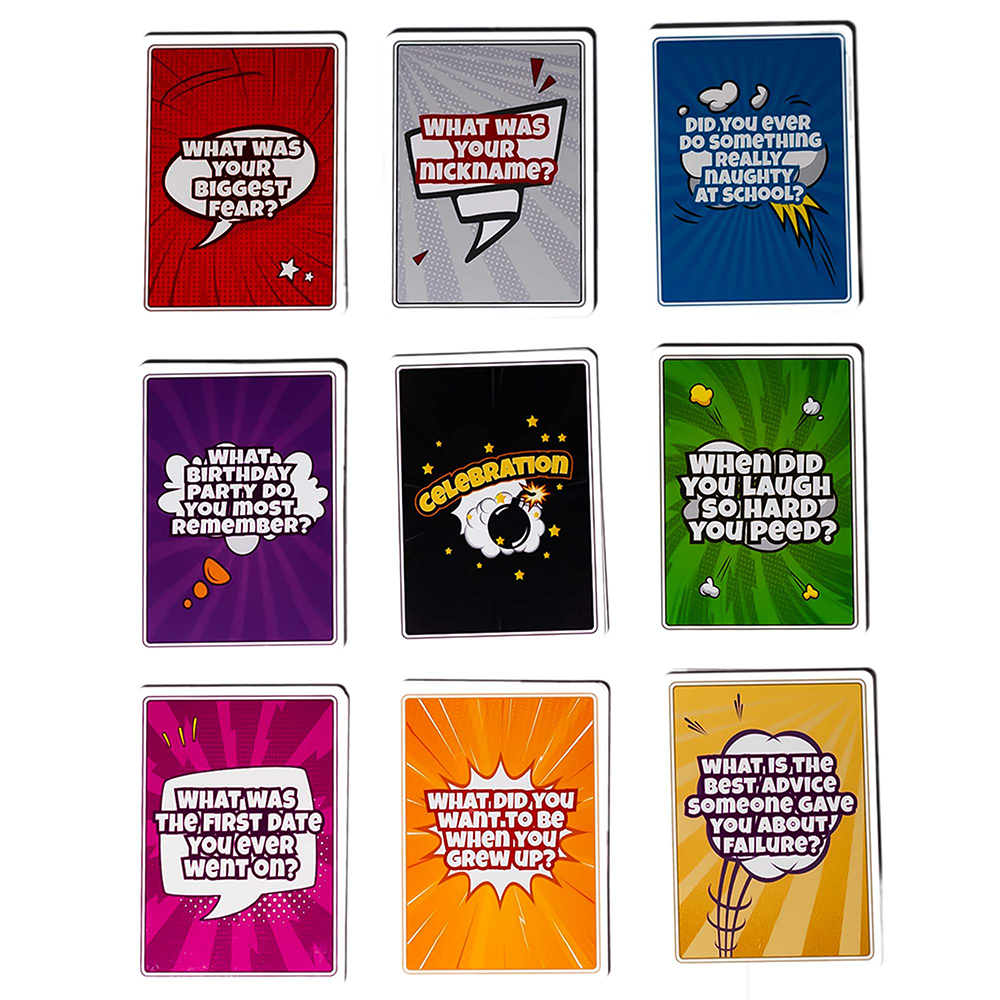 KidQuest can be played "competitively" or "casually." In a competitive game, the child picks a question to ask an adult. Once the adult answers, the child can give them up to three points based on three factors: "Did they answer the question in an interesting and creative way?", "Did you learn something from their story?", and "Wow Factor – Was this fun and quite simply amazing?"
When the game is over (families can choose how long to play), the adult who earned the most points "gets to do a fun activity with the kid."
In a casual game, kids ask grown-ups questions and no points are awarded.
Families also have the option to ignore the deck's "special" cards and just use the question cards as conversation starters.
In a press release, Ariane de Bonvoisin, co-creator of KidQuest, commented on the game:
"Playing KidQuest lets children really get to know the important adults in their lives, in a new and different way than ever before. The recent pandemic has been tough on families, and KidQuest is on a mission to bring back screen-free moments, while also nurturing the hearts and mental health of our children."
KidQuest is now available on Amazon for $19.99.
Disclosure: SuperParent received a copy of KidQuest for coverage purposes.