Hit the track in this free-to-play kart racing game on mobile devices.
KartRider Rush+ (pronounced KartRider Rush Plus) is a free-to-play mobile game on iOS and Android devices. The title is the latest entry in the KartRider series of kart racing games.
In KartRider Rush+, players can compete against computer-controlled racers, as well as against other players online, across multiple game modes.
When you first start the game, you'll be able to jump online to compete against other players in the game's Speed Race Mode. You'll also quickly unlock a Story Mode, which allows you to complete level-based races as you progress through a scripted storyline.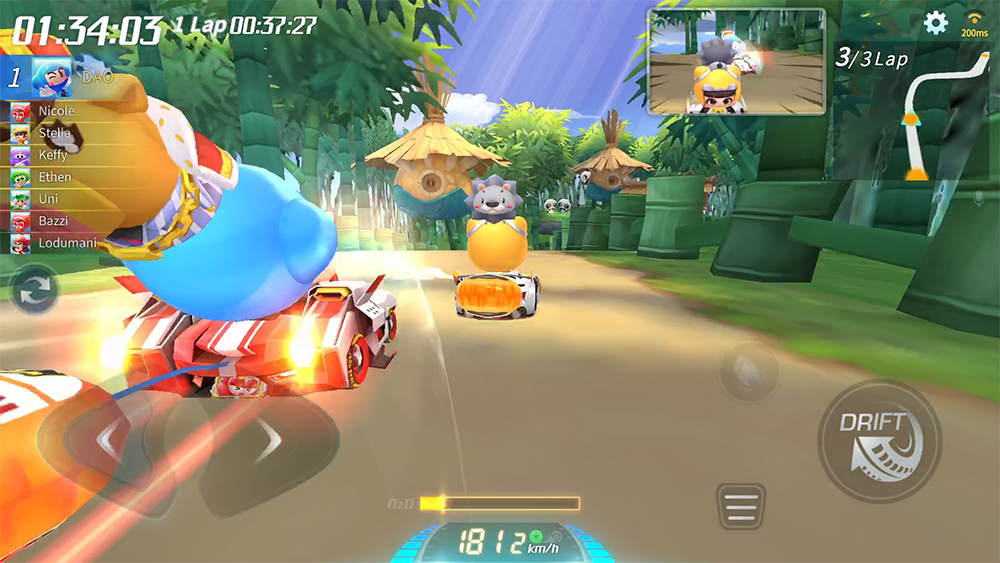 Elsewhere, an Arcade Mode allows you to race on your own or in teams, and it lets you choose from different kinds of races, such as Item Races that place item boxes on the track. These Item Races are similar to traditional races in a game like Mario Kart 8 Deluxe (if you're familiar). When you drive through an item box, you'll collect an item that can be used to mess with your opponents or protect yourself from other players' attacks.
Finally, you can race against the clock in a Time Trial mode and work to increase your rank by competing in the Ranked Mode.
During each race, your kart will accelerate automatically, allowing you to focus on steering, drifting, and using nitro to quickly (and temporarily) increase your speed.
Soon after starting the game, you're given a helmet for your character to wear that helps you see where your kart is headed and when you should drift during races. If you ever feel like you've mastered the game's mechanics, you can take this helmet off and wear something else instead.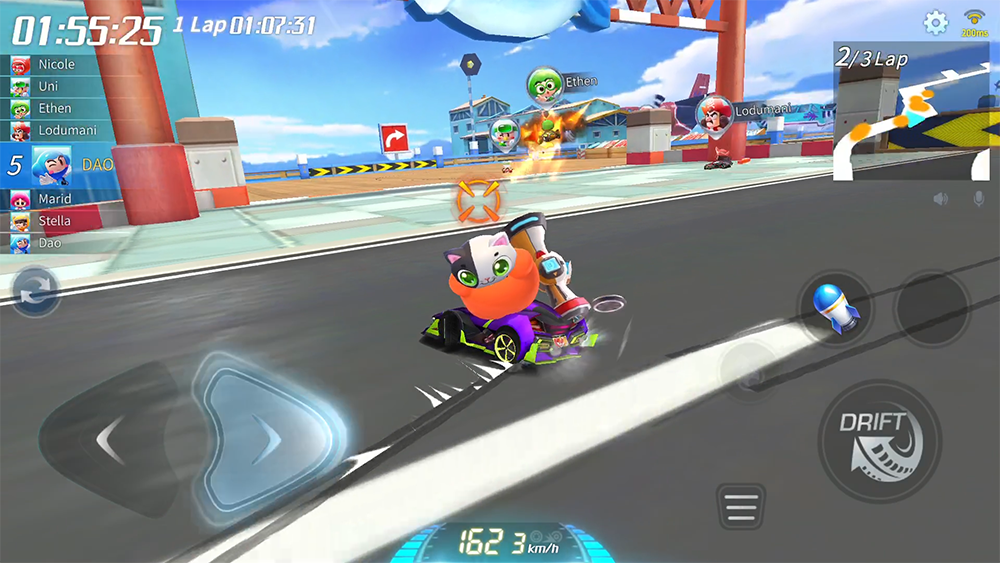 In addition, over time, you'll receive new karts to use during races, though some may only be available to you for a limited time. You can also purchase new karts for your collection instantly using Batteries, a kind of premium currency (the equivalent of real money). This isn't the only way you can spend money in the game.
KartRider Rush+ is available to download for free on iOS and Android devices. The game is rated 4+ on iOS and E for Everyone on Android.
To celebrate the worldwide launch of the KartRider Rush+, Prima Games is hosting a giveaway sponsored by Nexon (the game's publisher) and HyperX (a peripheral manufacturer) that will give those who enter a chance to win some HyperX products. Head over to Prima's website for more information about the contest, and to enter.
Finally, check out our SuperParent First Look video below to see KartRider Rush+ in action.
Disclosure: Greenlit Content, the parent company of SuperParent, works with Prima Games as a client. In addition, HyperX is a sponsor of SuperParent.