Help Kao rescue his sister in this 3D platformer.
Kao the Kangaroo is now available on consoles and PC. The game is the latest title in the Kao the Kangaroo franchise, which began with the original Kao the Kangaroo on Dreamcast in 2000.
Kao the Kangaroo is a level-based 3D platformer that follows a boxing kangaroo named Kao (pronounced "K-O") on his quest to rescue his sister and discover what happened to his missing father.
During each level, players will be able to jump on and over platforms, avoid obstacles, collect coins, defeat enemies, find hidden collectibles, and more. When enemies appear on the screen, players can rapidly press a single button to attack. They can also use special moves, such as a "stomp" attack that can be used to attack one or more enemies on the ground at once (this move can also activate switches), and a jumping attack that can be used to attack enemies and interact with objects that are higher off the ground.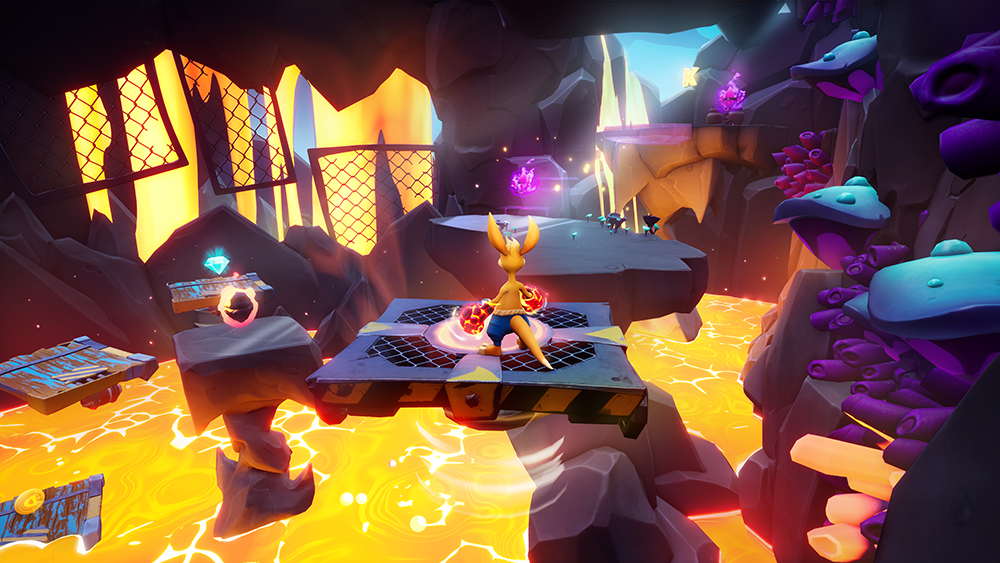 When players take damage or fall into a hazard, Kao will lose one of his health hearts. When Kao loses all of his hearts, players will lose a life. Players will pass checkpoints as they make their way through stages, and when they lose a life, they can keep playing from the last checkpoint they reached. If players lose all of their lives, they'll be able to start the current level over from the beginning with a new set of lives.
Finally, as players collect coins, they can spend them on additional lives, new clothing for Kao, and more.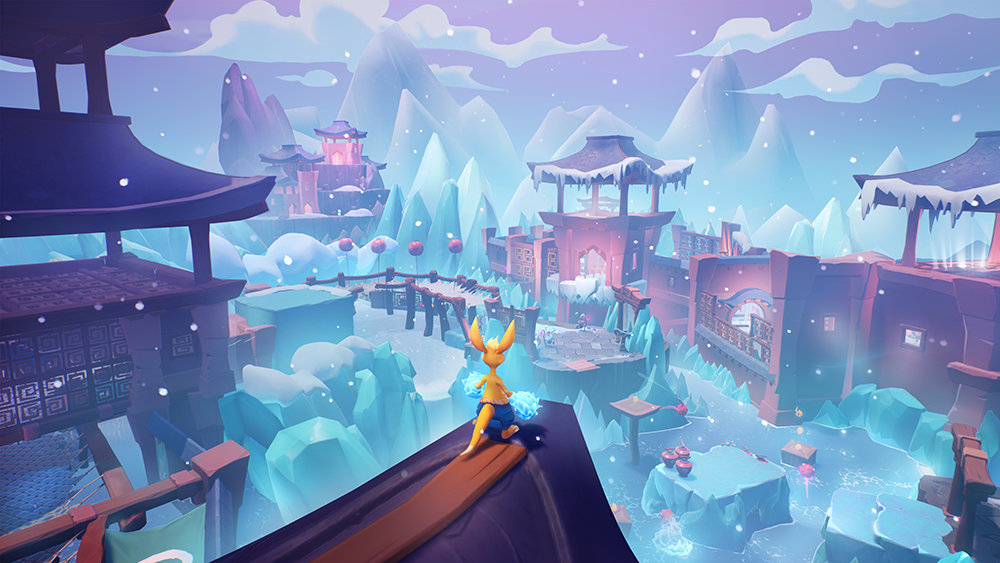 Kao the Kangaroo is now available on Switch, PlayStation consoles, Xbox consoles, and PC for $29.99. The game is rated E10+ for Everyone 10+ by the ESRB.
While the game's main story is presented through voice acting and subtitles, parents should know that the game has some additional text for players to read on their own, so players need to know how to read. We noticed a few grammatical errors in the game's text, but these issues weren't serious. Parents should also know that we encountered a bug that temporarily prevented the game's voice acting from being played, though the subtitles still appeared on the screen.
Check out some gameplay from Kao the Kangaroo on Switch in our video below.
Disclosure: SuperParent received a code for Kao the Kangaroo for coverage purposes.