Create a life based on the objects you collect.
Developer Paper Salamander Games has released a free demo for its upcoming PC game called In Retrospect.
In Retrospect is an action platformer that focuses on themes like memories and choices. It was designed to encourage players to examine how the decisions they made in the past have affected their current life.
In each stage of In Retrospect, the player character will move through the environment automatically, and players can use the keyboard or a controller to collect special orbs and avoid obstacles. In addition to traditional environments that see players running from left to right across the screen, there are also areas where players will go swimming and even free fall through a seemingly bottomless pit.
The gameplay in each stage is synced to music, with each stage in the game's Story Mode having its own song.
There are six types of orbs available to collect, representing health, wealth, love, education, creativity, and spirituality. While players are free to collect all six types (and there are so many of each type that it would be impossible to avoid them), the collectible they gather the most will influence the story. Players can also answer timed multiple choice questions with their answers impacting the way the character's life is remembered.
As an example, the game's first stage is about reflecting on the character's childhood, and you'll be asked multiple choice questions related to your childhood memories. You can answer these questions in relation to your own real experiences (or, at least answer them as best as possible given the available responses), or you can choose something different to see what it does to the in-game character's life.
As you complete levels in Story Mode, you'll unlock new stages in the game's Challenge Mode, which will feature more than 30 stages that can be completed to earn high scores. Players will have the option to create an online username to compare their high scores with other players' scores on in-game leaderboards.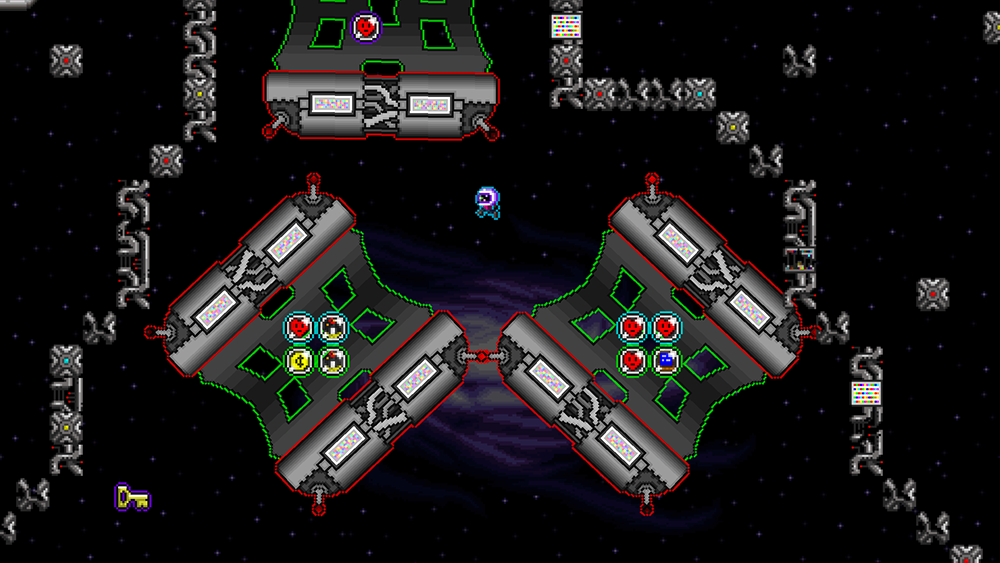 In a press release, Andrew Nee, lead designer for In Retrospect, commented on the game's theme:
"As I get older I have been thinking about how quickly life flies by and how a lot of the major decisions we make related to education, work, love and more, no matter how much time we take to make them, feel like they happened in a flash when looking back on them in retrospect. I wanted to tell a story that pared down this concept into a smaller, more twitch package, where split second decisions can change everything. And I have always felt that the different phases of our life can be expressed through sound, so I knew that syncing the story, gameplay and music into a coherent whole had to be involved as well."
In Retrospect has three difficulty settings to choose from. In our experience with the game's demo, the standard difficulty setting can be quite challenging, so younger players may want to choose the easiest of the three settings. In addition, while we weren't able to try the entire game, one of the game's screenshots contains a picture of what appears to be a vampire's severed head, so the game may not be appropriate for younger players (though the game's retro-style graphics do prevent this image from being too gruesome).
Finally, In Retrospect doesn't include voice acting, and the text dialog progresses automatically. Players need to be able to quickly read (and quickly answer the timed multiple choice questions), or have someone nearby to help them out.
In Retrospect will be released on PC later this year. You can download the demo for free now on Steam or itch.io to see if this is something your family would enjoy.