Create your own Hot Wheels tracks and complete challenges in this free-to-play game.
Hot Wheels Unlimited is a free-to-play racing game on iOS, Android, and Amazon devices. It allows players to collect Hot Wheels vehicles, create their own race tracks, and race through different events.
In Hot Wheels Unlimited, you'll make in-game progress by collecting red wheels. You can collect these wheels by completing two different kinds of challenges: puzzles and races. In puzzle challenges, you're given a limited number of Hot Wheels track pieces, and you'll need to determine where to place them to finish an incomplete track. After that, you'll race through the track in order to collect your red wheel.
In race challenges, you simply need to race against computer-controlled opponents and win each event to receive a wheel.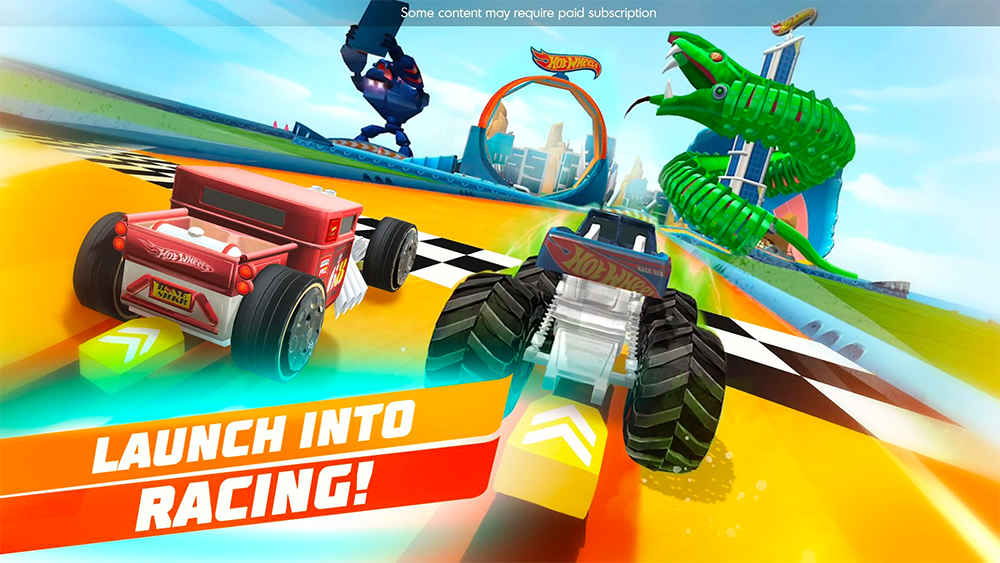 When you collect the required number of red wheels, you'll receive a new Hot Wheels vehicle for your collection.
In addition to these challenge events, you can also build your own Hot Wheels tracks using a variety of track pieces (ramps, loops, tight corners, and so on) and then race on them against the computer or against another player. As you play the game, you can collect mystery boxes that may contain different track pieces for you to play around with.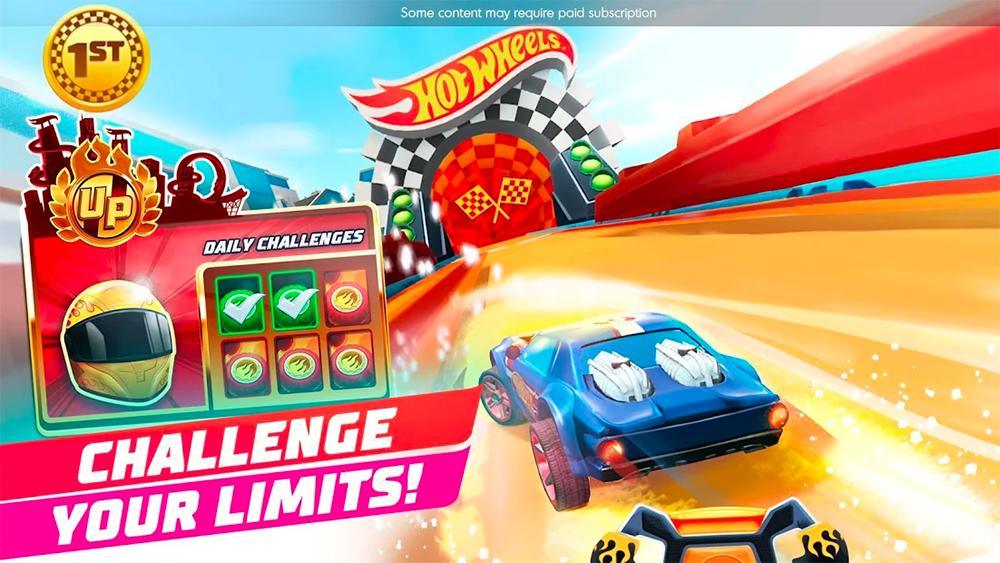 Finally, while Hot Wheels Unlimited is free-to-play, it does offer an optional monthly subscription plan that costs $4.99 per month. This subscription gives you access to more challenges, track pieces, and exclusive Monster Trucks Hot Wheels vehicles. Without the subscription, you can only complete three challenges (and collect three red wheels) per day after you complete the game's tutorial.
Hot Wheels Unlimited is available to download for free on iOS, Android, and Amazon devices. The game is rated E for Everyone.
Check out some Hot Wheels Unlimited gameplay in our video below.