Collect and race Hot Wheels cars in this sandbox driving game.
If your family loves Hot Wheels, you can now collect these diecast cars and play with them in a new way in Hot Wheels Open World, an open-world driving and racing game on the Roblox social gaming platform.
Hot Wheels Open World is an official Mattel game, created in partnership by Mattel and developer Gamefam.
In Hot Wheels Open World, you can collect and race more than 80 Hot Wheels vehicles, complete quests, and collect coins which can be used to upgrade your vehicles to improve their performance. The game's open world also has a variety of collectibles to track down, so it will likely take you a while to see and do everything here.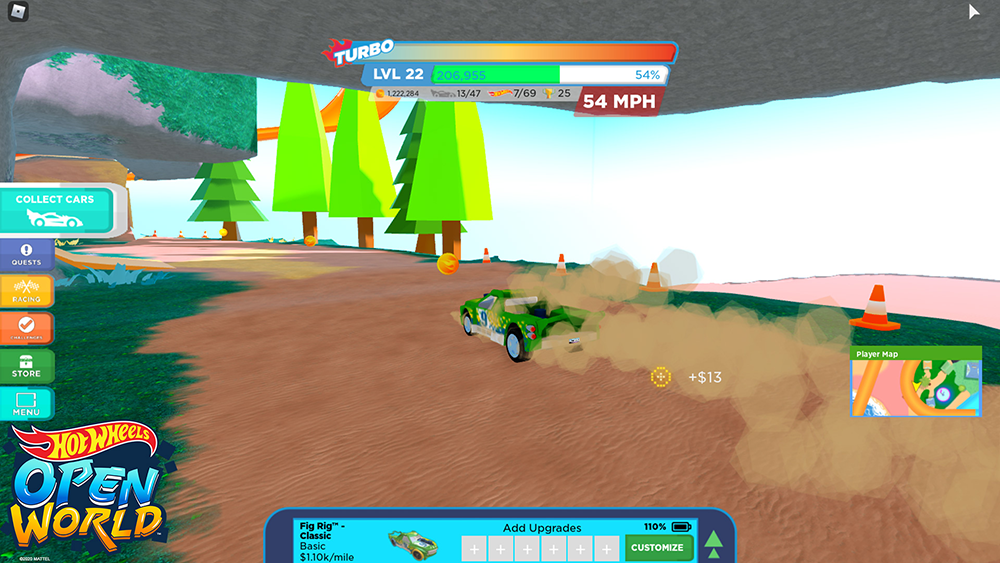 In a press release, Andrew Chan, head of digital gaming at Mattel, commented on Hot Wheels Open World:
"We're incredibly excited to bring Hot Wheels to life for millions of fans around the world on Roblox. The Roblox platform unlocks digital experimentation and play, which are core to the Hot Wheels brand. 'Hot Wheels Open World' provides a creative sandbox for Hot Wheels gamers of all ages to play and compete online together."
Hot Wheels Open World is now available on the Roblox platform on Xbox One, PC, and Mac, and it's coming soon to Roblox on iOS and Android devices.

Brandy Berthelson has been writing about video games and technology since 2006, with her work appearing on sites including AOL Games, Digital Spy, and Adweek. When she's not gaming, Brandy enjoys crafting, baking, and traveling with her husband.