The racing game features a single-player campaign mode, as well as online multiplayer modes.
Horizon Chase 2 is now available on Apple Arcade, Apple's game subscription service that gives subscribers unlimited access to a curated selection of games for a single monthly price.
Horizon Chase 2 is the sequel to the original Horizon Chase racing game, which was released in 2015.
In Horizon Chase 2, players can compete in racing events across multiple gameplay modes. The World Tour mode is a single-player campaign mode that allows players to complete events around the world in a set order, while the Playground mode allows players to compete in events against other real people online. Finally, the Tournaments mode allows players to compete in four-race tournaments against other people online.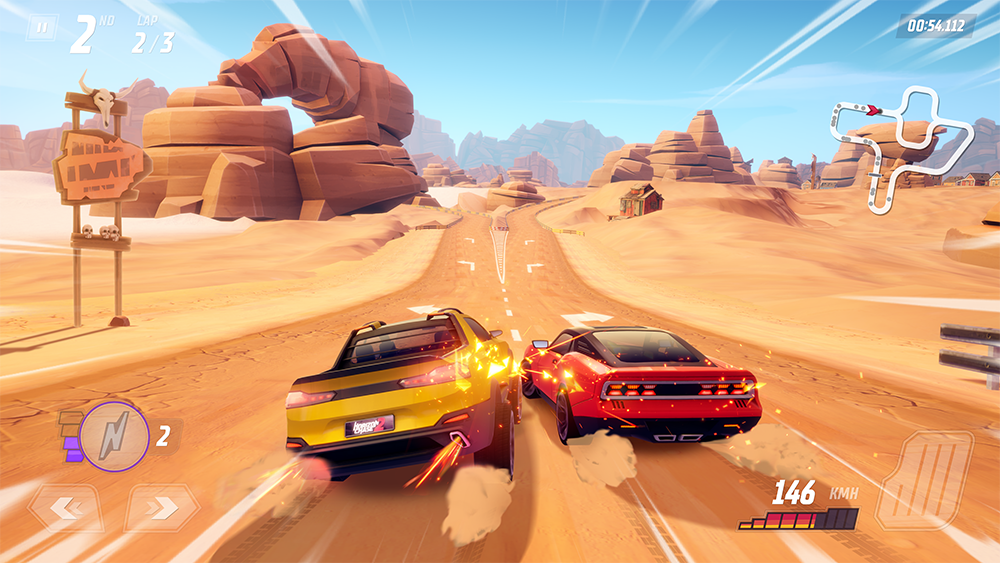 During each race, players can use touch controls to accelerate, steer, and activate Nitro (Nitro gives players a temporary speed boost). The game also supports compatible controllers.
Players start with a limited number of vehicles in their collection, with each one having different stats for "Top Speed," "Acceleration," and more. Players can unlock additional vehicles as they play the game, and they can upgrade their vehicles to improve their performance.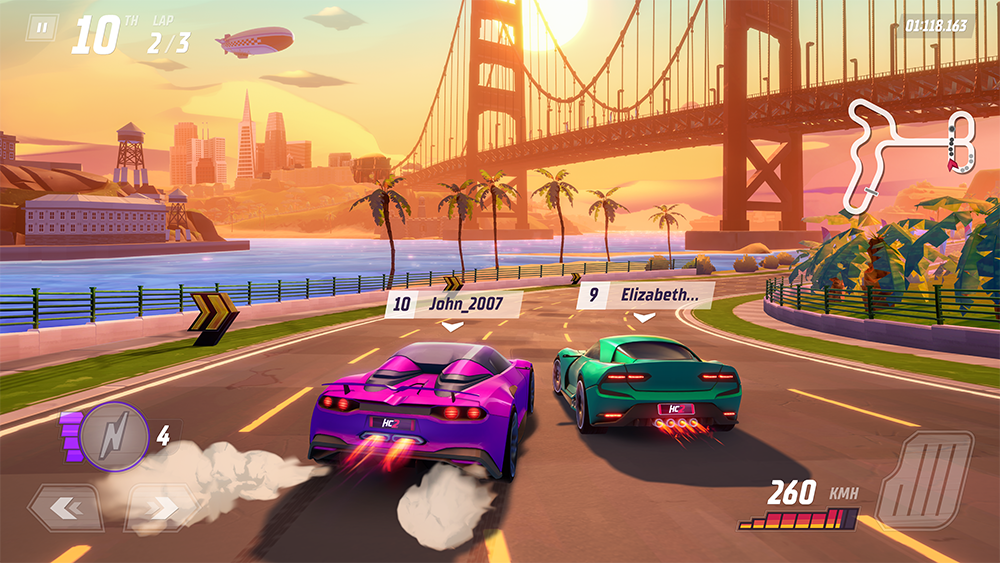 Players can also customize the look of their vehicles with different paint colors, body styles, and rims. Players have access to a limited number of customization options when they first begin playing the game, but they can unlock more over time.
Apple Arcade games aren't allowed to contain advertisements or in-game purchases. This means the only way players can unlock content in Horizon Chase 2 is by playing the game.
Horizon Chase 2 is now available on Apple Arcade. The game has an age rating of 4+.
Check out some gameplay from Horizon Chase 2 on iPhone in our video below.