Everything you need to know about Apple's new iPhones and Watches.
Tech giant Apple revealed its newest iPhone and Apple Watch devices at an event today in California. Whether you're interested in upgrading your family's devices, or even buying your kids their first smartphone, here's everything you need to know about Apple's latest products.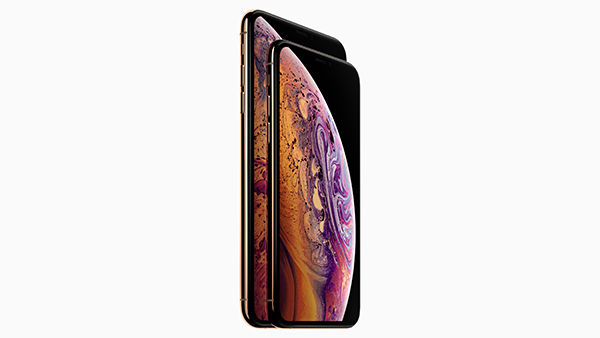 iPhone XS and iPhone XS Max
The iPhone XS (pronounced "Ten S") and the iPhone XS Max are the follow-up devices to the iPhone X, which was released in 2017. Apple described the new devices as the "most advanced iPhones ever." They include a new A12 Bionic chip that gives them faster and better performance when compared to earlier iPhone devices.
The iPhone XS has a 5.8-inch screen, while the iPhone XS Max has a 6.5 inch screen. If you're looking for a durable device for your kids, Apple said, "The front and back glass design features the most durable glass ever in a smartphone with improved scratch resistance." The devices are also splash and water resistant to a depth of up to two meters (around 6.5 feet) for 30 minutes.
Both devices have a 12MP dual camera system, allowing users to take better photos and videos than on other iPhone models. Finally, the devices offer better battery life than previous iPhones. Specifically, Philip Schiller, senior vice president of worldwide marketing at Apple, said the iPhone XS Max has "the biggest battery ever in an iPhone."
The iPhone XS and iPhone XS Max will come in multiple models, depending on how much storage is included (64GB, 256GB, or 512GB). The iPhone XS will start at $999 for the 64GB model, while the iPhone XS Max will start at $1099 for the 64GB version. Both phones will be available in three color options: space gray, silver, and gold. Customers can pre-order the new devices starting September 14, and they'll launch on September 21.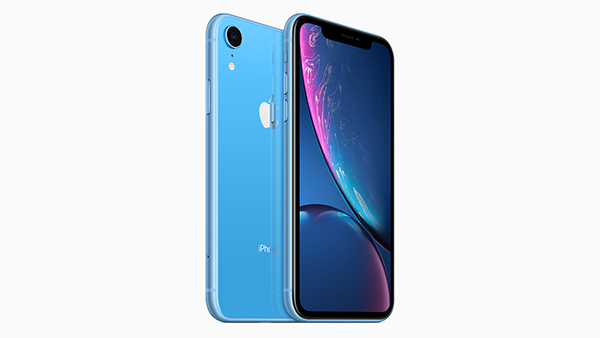 iPhone XR
The iPhone XR contains many (but not all) of the same features found in the iPhone XS and iPhone XS Max, but it's a more affordable option.
iPhone XR contains the A12 Bionic chip for faster performance than older iPhones, but instead of a dual camera system like the one found in the XS and XS Max, the XR has only a single camera system. The iPhone XR has a 6.1 inch screen.
The iPhone XR will be available in six different colors — white, black, blue, yellow, coral, and (PRODUCT)RED — and in three different storage options: 64GB, 128GB, and 256GB. The 64GB model will start at $749.
Customers can pre-order the iPhone XR beginning October 19. The phone will launch October 26.
All three of these new iPhones will run iOS 12, the latest version of Apple's mobile operating system. iOS 12 will include a new "Screen Time" feature that gives users a way to track how much time they're spending on their devices. Parents will be able to set limits for their kids (or themselves), limiting how much time they can spend in specific apps, on specific websites, and more. iOS 12 will also be available on older devices once it launches this fall.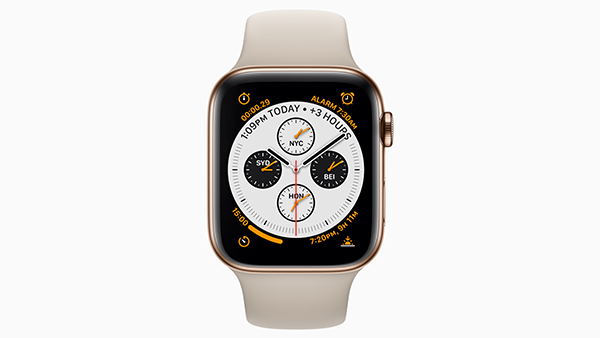 Apple Watch Series 4
Apple's newest smartwatch comes in two sizes — 40mm and 44 mm — which have a display that's more than 30 percent larger than previous Apple Watch models. The watch's speaker is also 50 percent louder than the one in previous models, making it easier to hear phone calls.
Apple Watch Series 4 will be faster than previous Apple Watches, as Apple said it has "twice the speed," without hurting the battery life. Both cellular and non-cellular versions of the watch will be available. The cellular version will allow users to make phone calls, send text messages, and more directly from their watch, without being near their iPhone.
Apple also introduced new health-related features in Series 4. New technology allows users to take an electrocardiogram reading directly from their watch, and share the results with their doctor later on. The watch can also detect when someone falls. Specifically, if the watch detects a fall, it will send a notification to the watch screen, asking if everything is ok. If the watch senses that the wearer isn't moving for 60 seconds after sending the notification, it will call emergency services automatically, as well as contact the user's emergency contacts.
The Apple Watch Series 4 without cellular features starts at $399. The cellular version starts at $499. Both will be available in multiple color options: aluminum finishes in silver, gold, and space gray, and stainless steel versions in gold, silver, and space black. Users can pre-order the Apple Watch Series 4 starting September 14. The device will launch on September 21.
Top image courtesy of Apple.