The game will be released by the company behind Ticket to Ride.
Days of Wonder, the company behind the Ticket to Ride tabletop game franchise, revealed a new tabletop game called Heat: Pedal to the Metal.
Heat: Pedal to the Metal is a Formula One-inspired racing game set in the 1960s. The game will allow 1-6 players to compete in car races on four different tracks. As players compete to win each race, they'll need to manage their car's speed to prevent their vehicle from overheating. The game has a recommended age of 10+.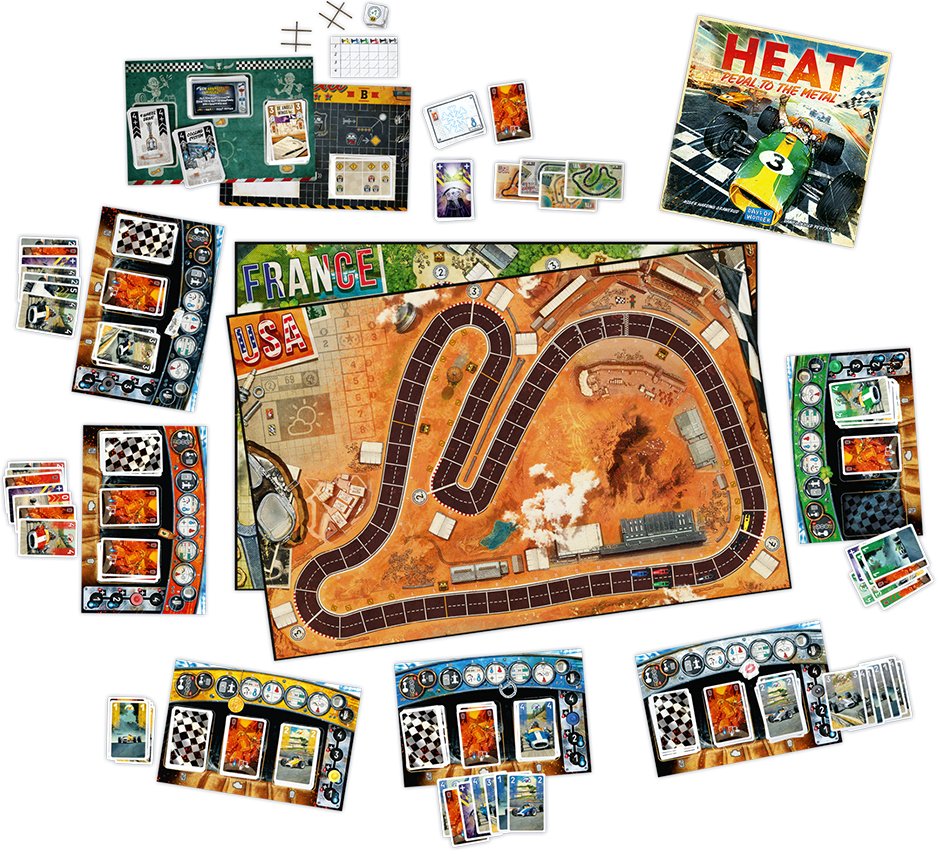 Heat: Pedal to the Metal will allow players to choose from six different race cars. Solo players will be able to compete against "automated drivers," and during multiplayer games, groups will have the option to add these "automated drivers" to the mix to give themselves additional opponents.
Each game of Heat: Pedal to the Metal has an expected play time of 60 minutes.
Heat: Pedal to the Metal will be released first at Spiel Essen (a tabletop gaming convention), which takes place October 6-9, 2022 in Essen, Germany. The game will be released around the world in fall 2022.
You can learn more about Heat: Pedal to the Metal on the Days of Wonder website.
Is your family looking forward to playing Heat: Pedal to the Metal? Let us know on Twitter at @superparenthq.

Brandy Berthelson has been writing about video games and technology since 2006, with her work appearing on sites including AOL Games, Digital Spy, and Adweek. When she's not gaming, Brandy enjoys crafting, baking, and traveling with her husband.