Here's what to expect from this farming simulation game.
Harvest Moon: One World, the next game in the long-running Harvest Moon series, will be released on Switch and PS4 later this year. In a recent preview event, we had the chance to learn more about the game before it's released.
(The Harvest Moon series has a complicated history. The original series of Harvest Moon games from developer Marvelous became "Story of Seasons," and the current Harvest Moon games are released by a different company, Natsume. However, both franchises feature farming simulation gameplay.)
In Harvest Moon: One World, players will be able to build a farm, grow crops, raise animals, befriend in-game characters, participate in in-game events (like festivals), complete quests, go mining for resources, go fishing, craft items, and more. The game will also feature five new bachelors and bachelorettes for players to choose from if they want to enter a romantic (but family-friendly) relationship in the game. (Players can choose to play as a boy or a girl, and same sex couples aren't supported.)
While the game will feature open-ended (that is, neverending) gameplay, there is a main story that will push players forward: Players will be challenged to collect six medallions in order to restore the Harvest Goddess.
Harvest Moon: One World will feature a number of new features and differences when compared to previous games in the franchise.
For instance, players won't be locked to having their farm in a single location. Instead, they'll be able to pick up all of their farm buildings (their home, barn, etc.) and move them to other locations.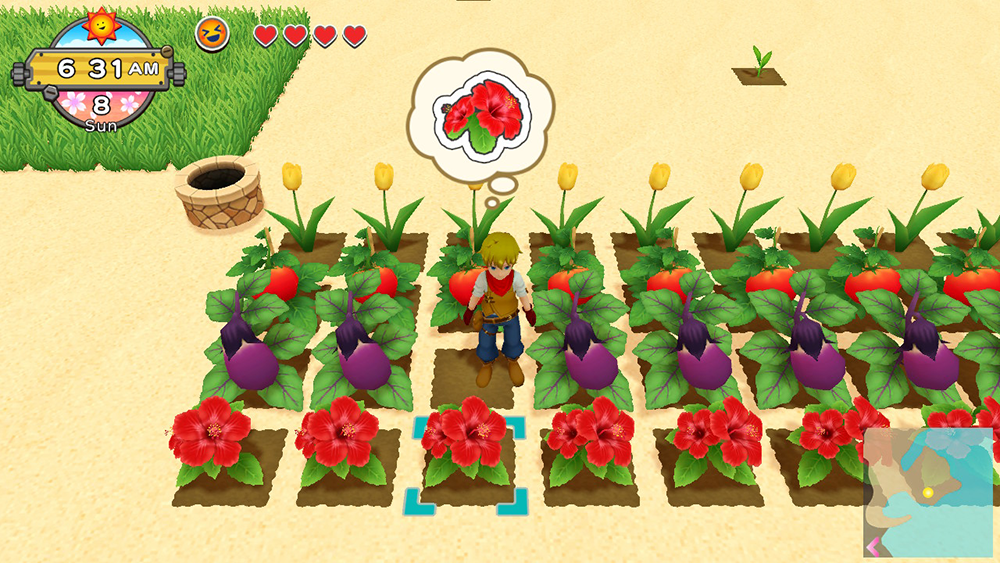 Even if players move their buildings, the seeds they've planted will remain behind, which is important for the game's crop mutation feature. That is, the in-game world features different towns to visit, like a beachside community and a snowy village, with each having their own cultures, flora, and fauna. Some locations experience all four seasons (spring, summer, fall, and winter), while others are locked in a single season. If you want to unlock all of the different crops available in the game, you'll need to plant seeds in different climates to see what they become.
Since it's possible you may have crops growing simultaneously all around the in-game map, you'll be able to ride mounts (like horses and reindeer) and/or fast travel to quickly move around so you can take care of them all.
Next, rather than simply buying seeds from a store, players will be able to collect seeds by interacting with Harvest Wisps found throughout the in-game world. These wisps will respawn automatically over time, and some may only be available at certain times of day.
Rather than depending on a strict "sunup to sundown" schedule, Harvest Moon: One World will encourage players to explore at all hours to find everything the game has to offer.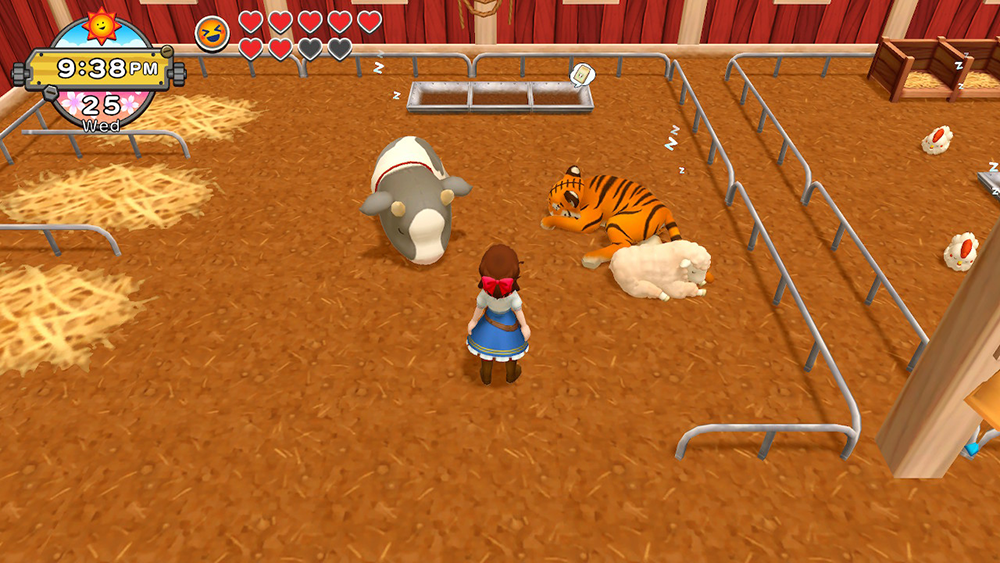 Finally, the game will feature a variety of exotic animals, in addition to standard farm animals like sheep, chickens, and cows. Players will be able to befriend creatures like tigers and camels, and raise them alongside their other animals without worrying about any violence between the species.
Harvest Moon: One World will be released on Switch and PlayStation 4 on March 2 in North and South America. It will be released on Switch in Europe on March 5. An Xbox One version of the game will also be released in the future.
Harvest Moon: One World is rated E for Everyone by the ESRB.