Players will become wizards and witches on a quest to contain 'The Calamity.'
Over a year ago, we learned that Niantic, the creator of Pokemon Go, was working with WB Games to create a new augmented reality mobile game set in the Wizarding World of Harry Potter.
Until now, most information about the game — called Harry Potter: Wizards Unite — has been kept under wraps (outside of a few scant details and a teaser trailer), so we didn't know how the game would actually play, or how it would combine a world full of magic with our own environments.
Thankfully, that's all changed, and we now have our first true look at how Harry Potter: Wizards Unite will allow fans young and old to interact with the Wizarding World.
In Harry Potter: Wizards Unite, a phenomenon known as "The Calamity" is causing creatures, people, memories, and more from the wizarding world to appear in the Muggle world (our world). Players will be able to sign up as a recruit of the Statue of Secrecy Task Force, which has been created by the Ministry of Magic and the International Confederation of Wizards to investigate The Calamity.
Like Pokemon Go, Harry Potter: Wizards Unite will present players with an in-game map that shows off "Traces of magic," which correspond to the locations of magical items called "Foundables." According to a blog post on the game's website, Traces will be found all around players, but "certain Foundables may be more likely to appear at various types of real-world locations including parks, banks, municipal buildings, college campuses, libraries, monuments, zoos, art galleries, and more."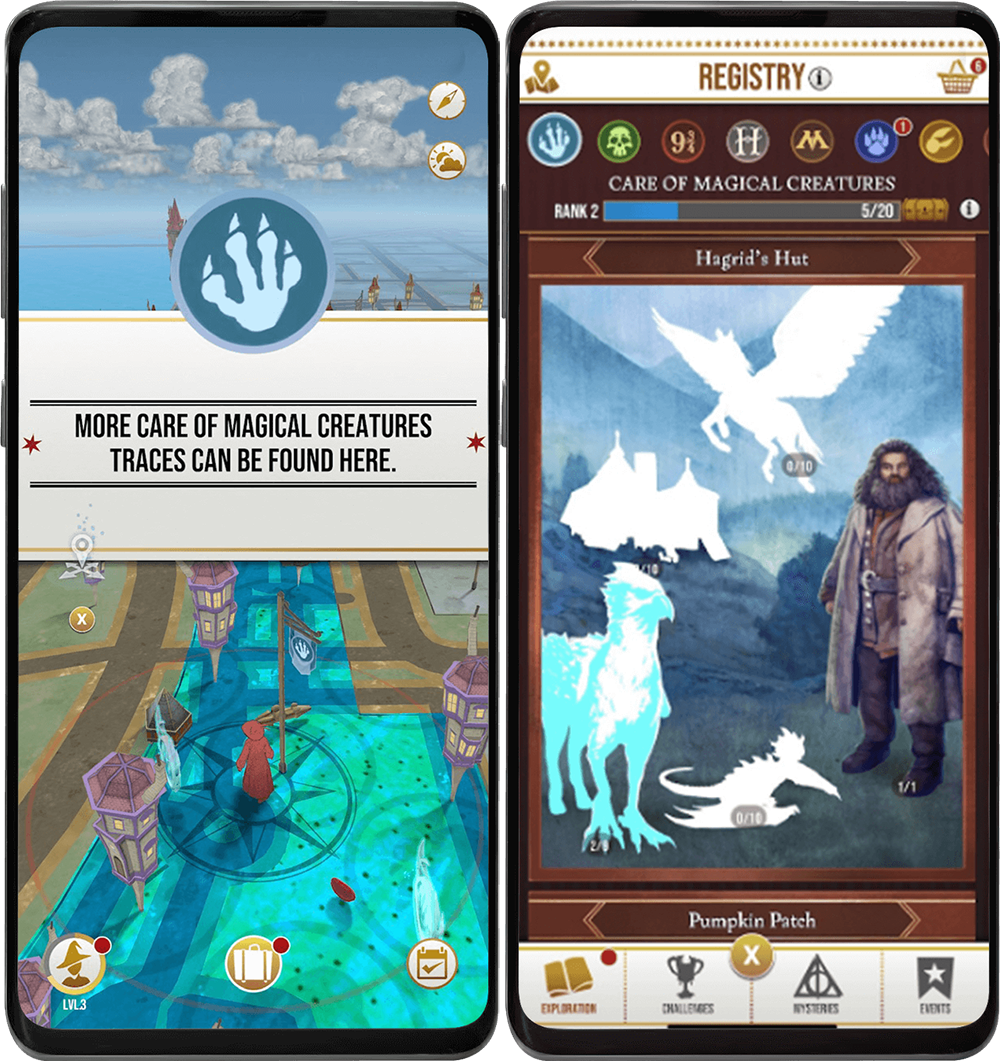 This system sounds pretty similar to the PokeStop system in Pokemon Go, in that PokeStops are also attached to real-world structures like statues, historical buildings, and so on.
Once players encounter a Foundable, they'll need to cast spells to "overcome the Confoundable magic" and eventually send the Foundable back to the wizarding world. As players return Foundables, they'll receive in-game rewards, which they can keep track of in the in-game Registry. Like Pokemon Go, the game will use augmented reality (AR) technology to make in-game items look like they're in the real-world, at least on the player's screen.
Harry Potter: Wizards Unite will use a Spell Energy system, with energy being drained as players cast spells. Players will need to visit Inns (which also sound like they're attached to real-world locations, similar to PokeStop and Gyms in Pokemon Go) to collect food and drink items that will refill their Spell Energy.
Players will also be able to find crafting ingredients as they play, which they can use to brew Potions that will help them out on their journey. Ingredients will be found on the in-game map, but the kinds of ingredients players encounter will vary depending on their current environment, the weather, and time of day. Ingredients can also be found in places called Greenhouses, but we don't know much about those just yet.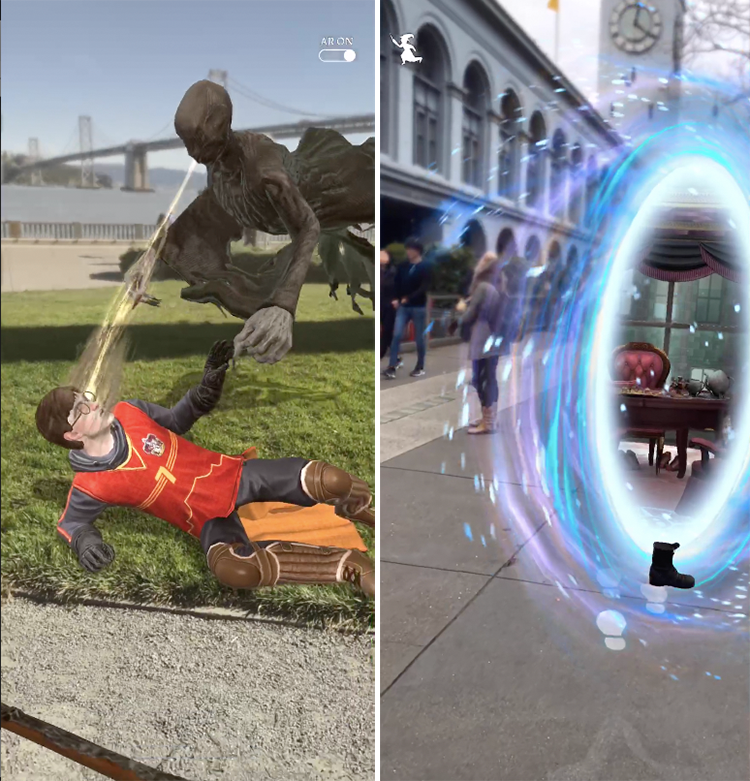 As players explore, they'll need to watch out for Portmanteaus. According to the blog post, these "can be unlocked to reveal Portkeys that whisk you away to iconic wizarding world locations." Players can place Portkeys (portals) on the ground using the game's AR technology, and then physically walk around in the real world to enter the Portkey and explore locations such as Ollivander's Wand Shop.
Finally, players will be able to compete alongside other wizards and witches in multiplayer battles called Wizarding Challenges, which are found at in-game Fortresses (think Pokemon Gyms in Pokemon Go). Wizarding Challenges will allow players to team up against enemies like Death Eaters and Dementors, and they'll have the chance to recover Foundables in the process.
Players will be able to choose from one of three in-game professions — Auror, Magizoologist or Professor — with each having unique skills and abilities that players can take advantage of while playing (including during Wizarding Challenges).
Harry Potter: Wizards Unite is expected to launch on iOS and Android sometime in 2019. Android users can pre-register for the game (and check out some more screenshots) on the Google Play store.