Here are multiple ways you can acquire Spell Energy.
Harry Potter: Wizards Unite recently launched on iOS and Android devices. It challenges players to stop 'The Calamity' by exploring the real world and returning missing objects to the Wizarding World of Harry Potter. To do this, players will need loads of Spell Energy, which they can use — you guessed it — to cast spells.
Spell Energy is arguably the most valuable "currency" in Harry Potter: Wizards Unite, since you'll need it to interact with Traces and complete Wizarding Challenges at Fortresses. With that in mind, here are some ways you can acquire Spell Energy.
Visit Inns
The quickest way to earn Spell Energy is to visit Inns, which are attached to real-world locations, such as parks and churches. When you tap on an Inn, you'll need to trace the spell pattern on the screen to acquire one of the dishes, which replenishes some of your Spell Energy.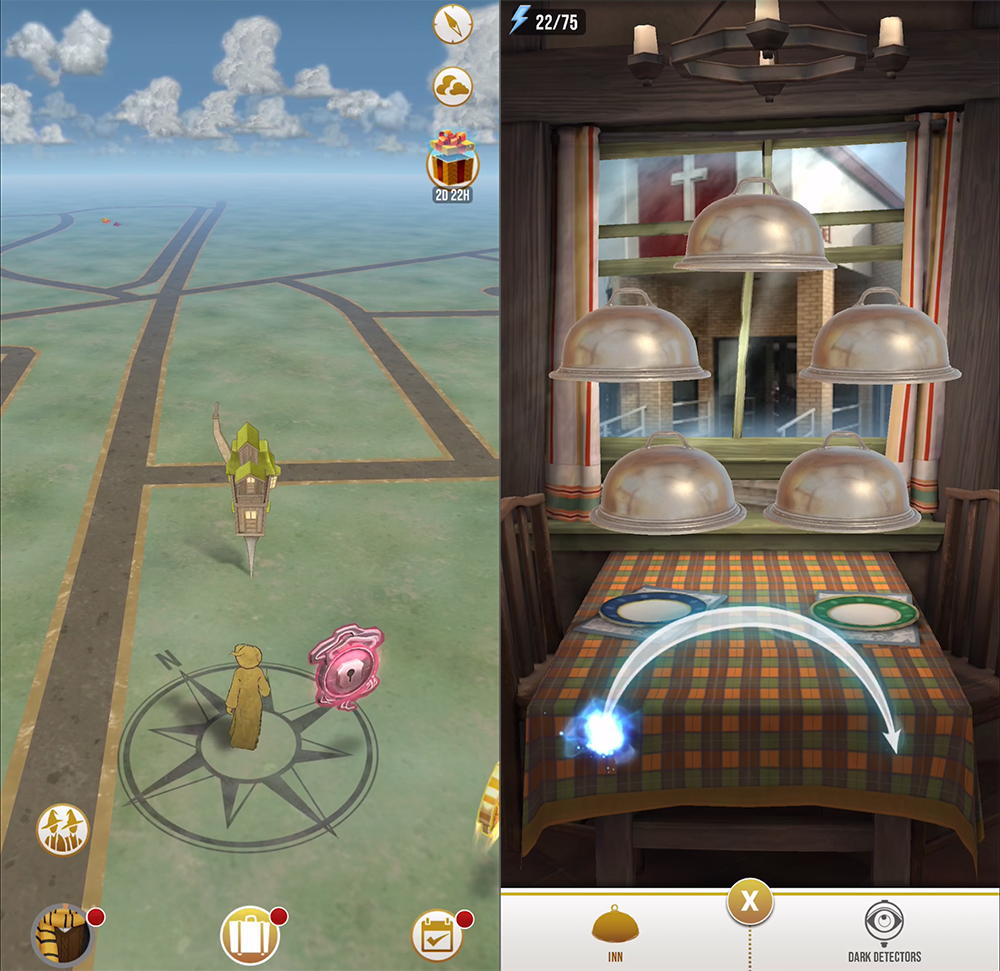 Once you've collected Spell Energy from an Inn, you'll need to wait five minutes before you can collect more Spell Energy from that same Inn again.
Visit Greenhouses
While Greenhouses are primarily used to collect and grow crafting ingredients that can be used to create potions, there's also the chance you will receive Spell Energy when picking a plant from a Greenhouse pot.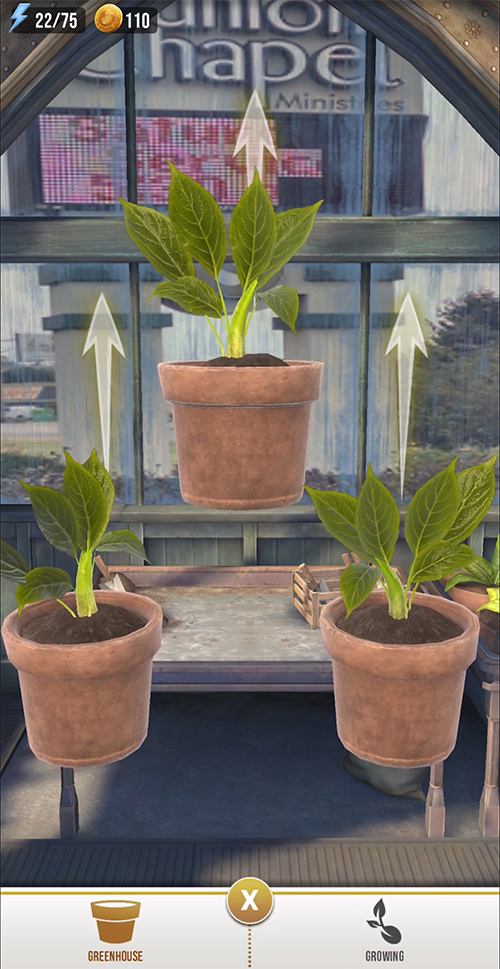 Purchase Spell Energy
If you're willing to spend premium currency (real money) on Spell Energy, you can instantly purchase 50 Spell Energy for 100 Gold. You may receive a prompt that allows you to purchase Spell Energy when you try to cast a spell when your Spell Energy is empty, or you can visit the in-game Diagon Alley shop and purchase Spell Energy on the "Wiseacres" tab.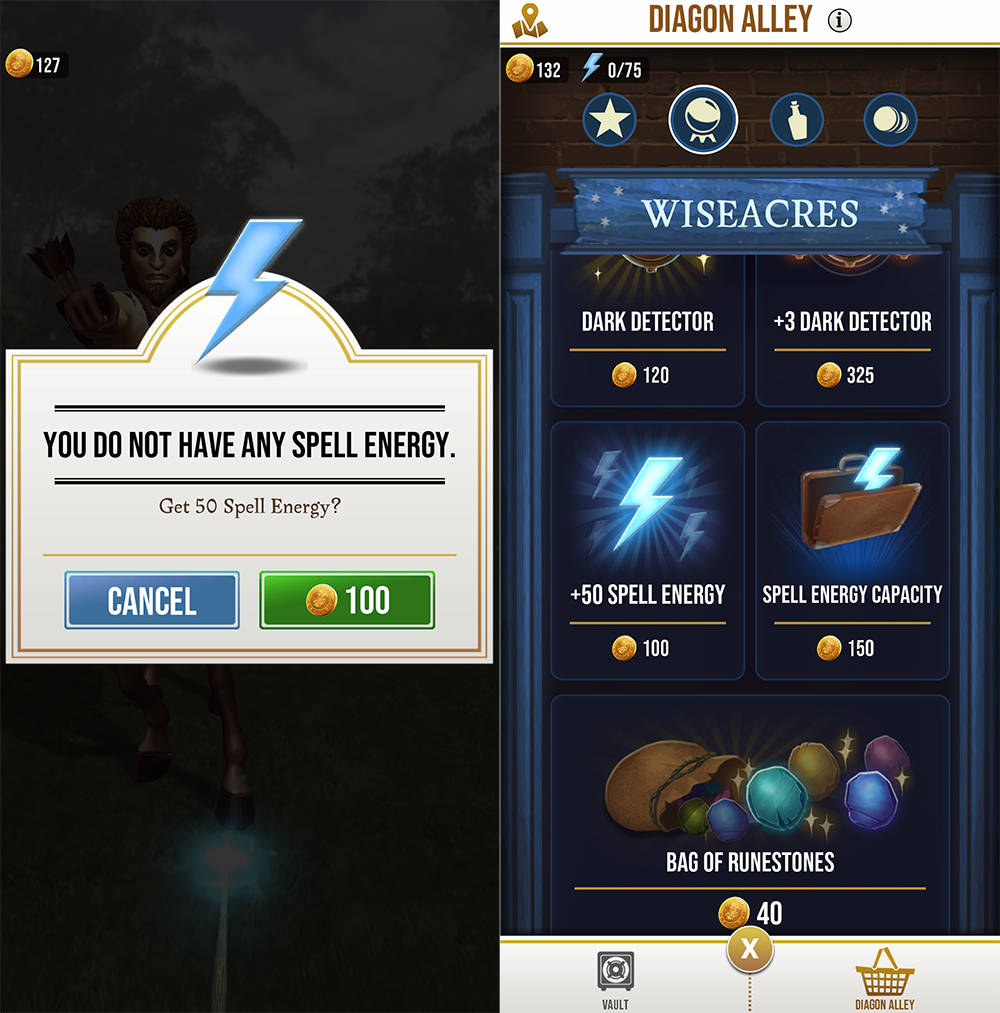 In addition, some premium item bundles will contain Spell Energy, among other items.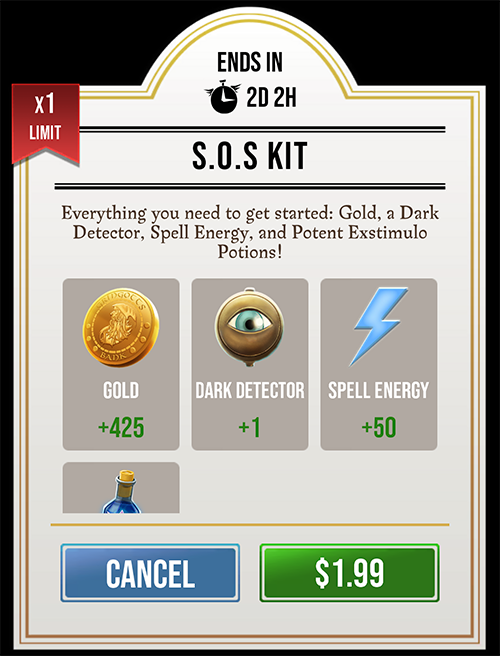 Complete Quests
Sometimes, you'll receive Spell Energy after completing an in-game quest.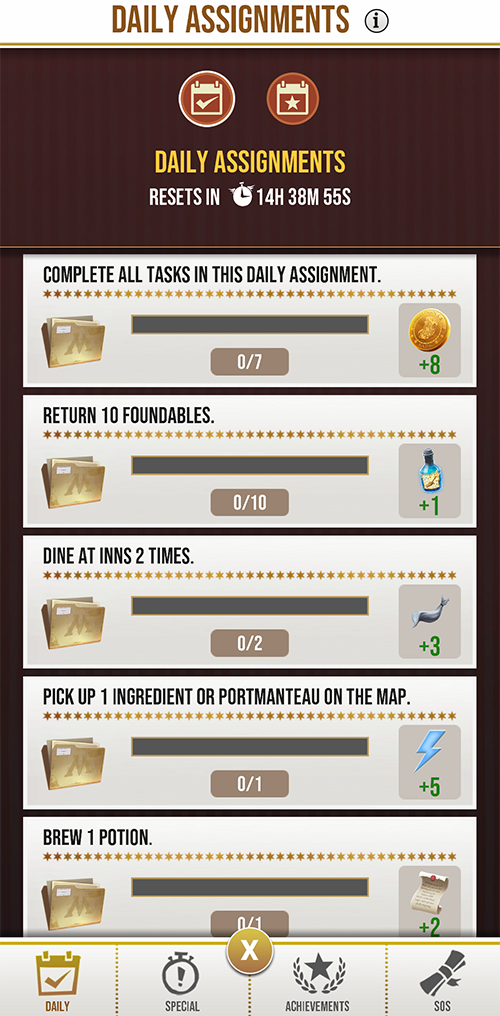 Play the Game Everyday
Each day, players will receive a daily reward for simply opening the game, and sometimes, the daily reward is Spell Energy.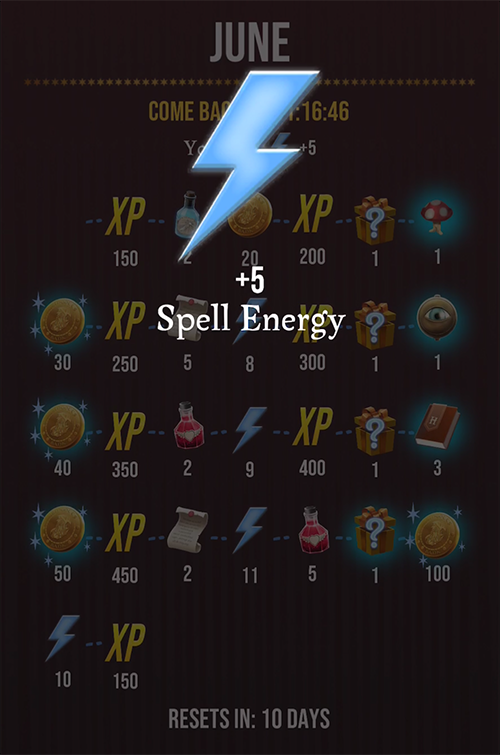 One More Thing to Keep in Mind
By default, players can hold a maximum of 75 Spell Energy at once. If you want to increase this number, you can purchase a "Spell Energy Capacity" boost from the "Wiseacres" tab in the Diagon Alley shop. The first upgrade will increase your Spell Energy Capacity by 10 points (bringing the total to 85) for 150 Gold.