The game was created in collaboration with actor Tom Hanks.
Hanx101 Trivia is now available on Apple Arcade, Apple's game subscription service that gives subscribers unlimited access to a curated selection of games for a single monthly price.
Hanx101 Trivia is a trivia game from BlueLine Studios that was "created and developed in partnership with actor and filmmaker Tom Hanks." The game allows players to participate in single-player and multiplayer trivia games.
In each single-player game, players will answer 101 trivia questions that are split into groups of five (the final group has six questions). Each group of questions will come from a different category, such as Sports, Entertainment, or Politics. Most of the trivia questions give players three possible answers to choose from, while the "True or False" category gives players only two answers to choose from for each question ("True" or "False").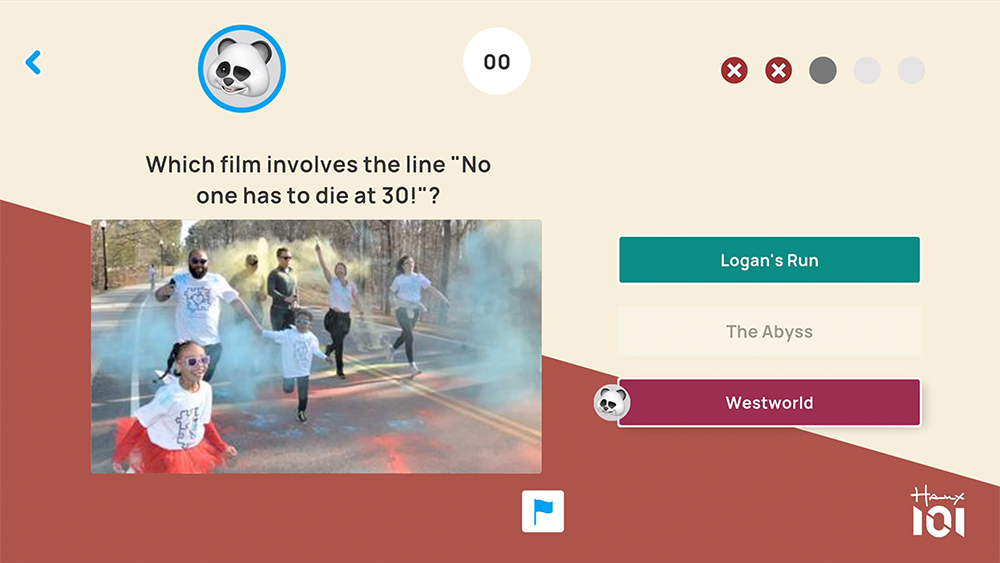 Each trivia question is timed, and players will only have a few seconds to choose the correct answer. Some questions will give players a visual hint related to the correct answer if they wait a few seconds before choosing one of the possible answers.
Players will earn points for each question they answer correctly, and they'll receive bonus points if they answer multiple questions correctly in a row. Once players finish all 101 questions, their score will be ranked on the in-game leaderboard and they can start a new game.
In addition, the game will keep track of the number of questions players have answered correctly over time. As players reach certain "correct answer" milestones, they'll move through the game's chapters and will unlock new question categories.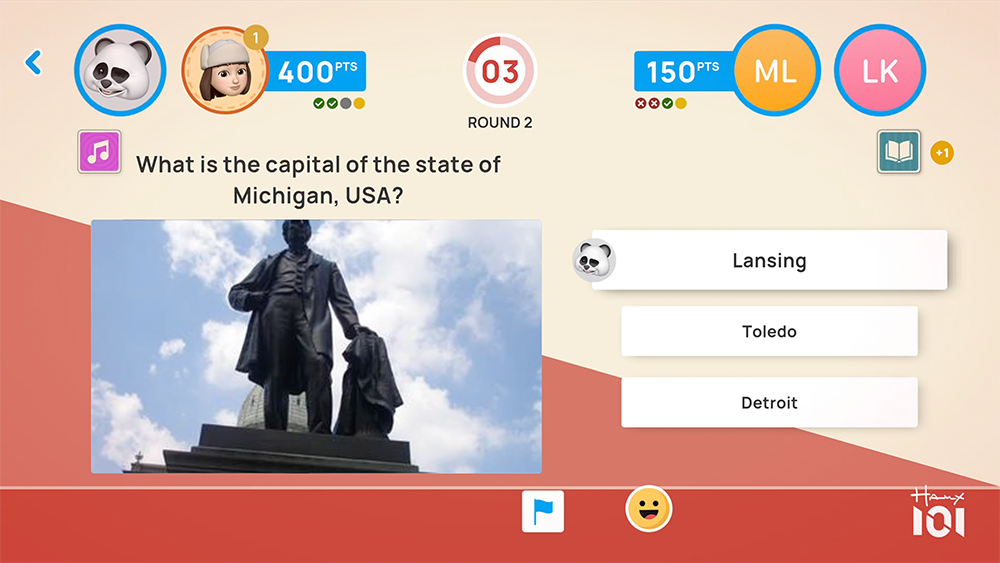 Outside of these single-player games, players can choose from three multiplayer modes: "1 vs 1," "2 vs 2," and "Play with a Friend." The "1 vs 1" mode allows players to complete a three-round game against a single random opponent, while the "2 vs 2" mode allows players to partner with a friend or a stranger and complete a three-round game against a team of two other players. Finally, the "Play with a Friend" option gives players an Invite Code that they can give to their friend. Their friend will need to enter the code on their own device to play with the other person.
During multiplayer games, players can play "Wild Cards" to change the game's rules, and players can unlock additional Wild Cards for their deck as they continue to play the game.
Apple Arcade games aren't allowed to contain advertisements or in-game purchases. This means the only way players can unlock content in Hanx101 Trivia is by playing the game.
Hanx101 Trivia is available now on Apple Arcade. The game has an age rating of 4+. While the game is technically family-friendly, it wasn't designed for younger players. Players will need to know how to read to read the game's questions and possible answers.
Check out some gameplay from Hanx101 Trivia on iPhone in our video below.