Unfortunately, only one kit is available so far.
Earlier this year, IGN reported that Overwatch-themed Lego sets were being created for fans of the multiplayer shooter to collect and build in the real world. We finally got our first look earlier this month at one of minifigures — Tracer — but we still didn't know when the toys would actually be available to purchase.
The suspense is finally over as Polygon reported that the first Lego Overwatch kit is now available on Blizzard's website. (Blizzard is the developer of Overwatch.)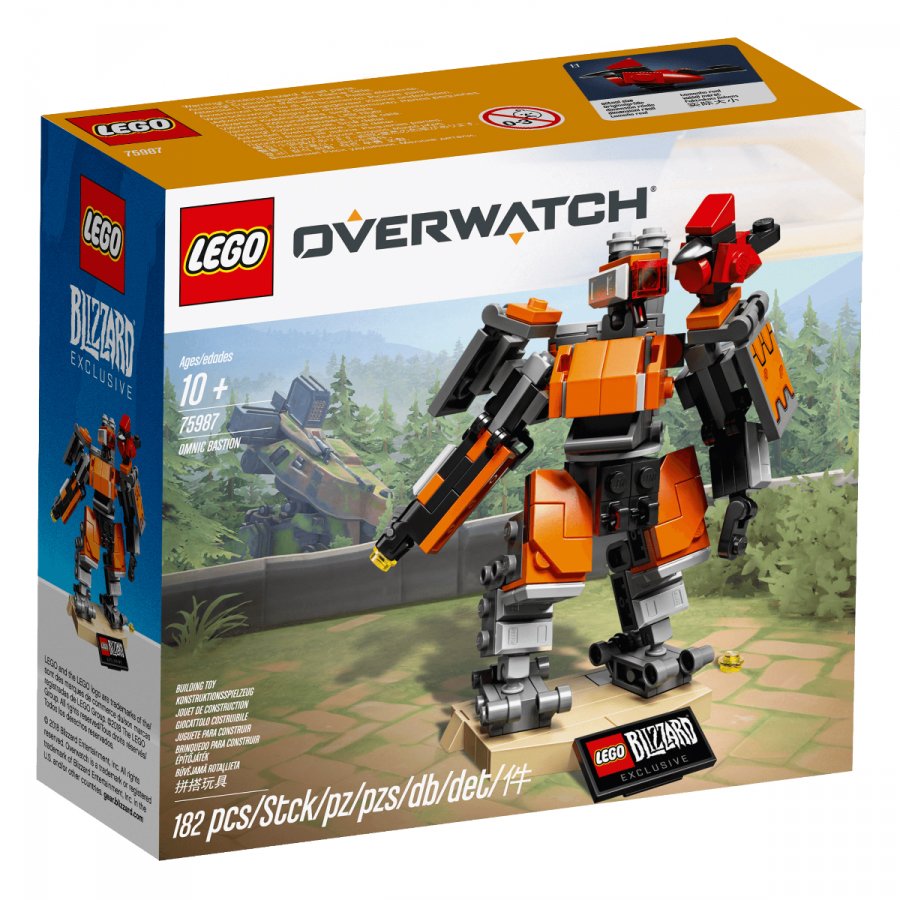 The Omnic Bastion kit features a figure of Bastion, the game's large robot character. Of course, the figure wouldn't be complete without Ganymede, Bastion's bird companion that sits on the robot's shoulder. For this figure, both Bastion and Ganymede are in a bright "Omnic Crisis" orange color.
Once the figure has been put together, kids can pose it by moving its arms and turning its waist to face the way they want.
The Omnic Bastion kit contains 182 pieces, and it's recommended for kids aged 10+. You can pick it up exclusively on Blizzard's website for $25. Blizzard's website said the kit is "only available in limited quantities," so check it out soon if you really want it.
If your family isn't into Lego, keep in mind that Overwatch-themed Nerf guns are also in the works. It's an exciting time to be an Overwatch fan, indeed.

Brandy Berthelson has been writing about video games and technology since 2006, with her work appearing on sites including AOL Games, Digital Spy, and Adweek. When she's not gaming, Brandy enjoys crafting, baking, and traveling with her husband.