Defeat Slappy the Dummy while avoiding monsters from R.L. Stine's books.
Goosebumps Dead of Night is a family-friendly survival horror game inspired by the classic series of Goosebumps books from R.L. Stine.
While Goosebumps Dead of Night is a new game for consoles and PC, it is technically an updated take on Goosebumps Night of Scares, a virtual reality (VR) game that was previously released on mobile and VR platforms. Dead of Night contains many of the same elements as Night of Scares, but it also features extra content that — in part — allows you to explore areas like Dr. Brewer's conservatory and the Tesla Tower.
In Dead of Night, Slappy the Dummy has released monsters from the Goosebumps books into the real world, and you'll need to help R.L. Stine (who is stuck in a typewriter) trap these creatures and foil Slappy's plans. It's worth noting that R.L. Stine is voiced by Jack Black, who also played the role of Stine in the 2015 and 2018 Goosebumps films.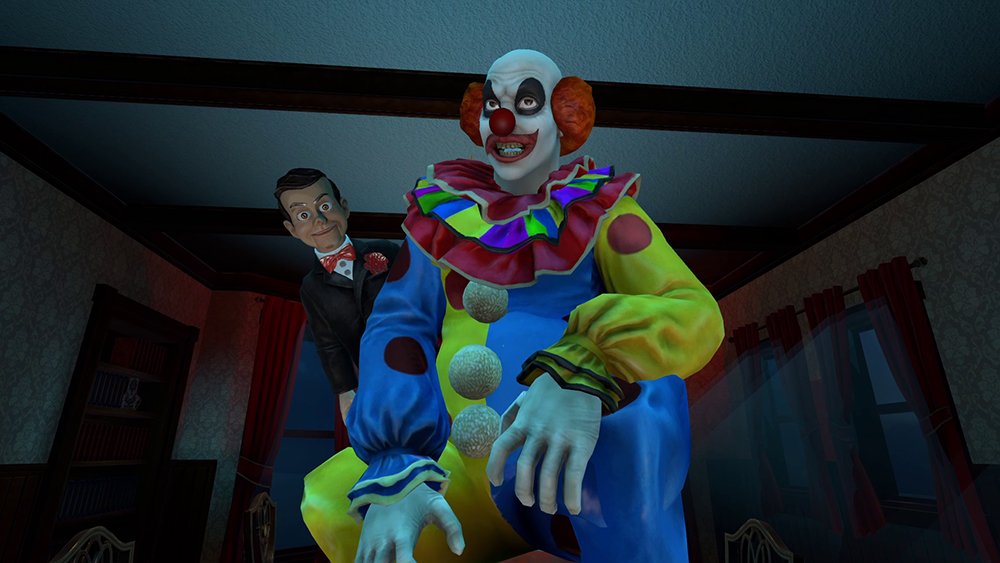 Goosebumps Dead of Night is played from a first-person perspective, meaning it looks like you're viewing the world through the eyes of the main character. You'll need to explore environments and solve puzzles while using stealth to avoid the monsters that are on the loose.
Even though Goosebumps Dead of Night is technically a survival horror game, it is family-friendly. That is, it focuses more on jumpscares and an overall suspenseful atmosphere than violence and gore. That being said, it is totally possible for players to be scared while playing this one (for instance, because of the jumpscares), so if you don't enjoy being scared, it may not be the best game for you.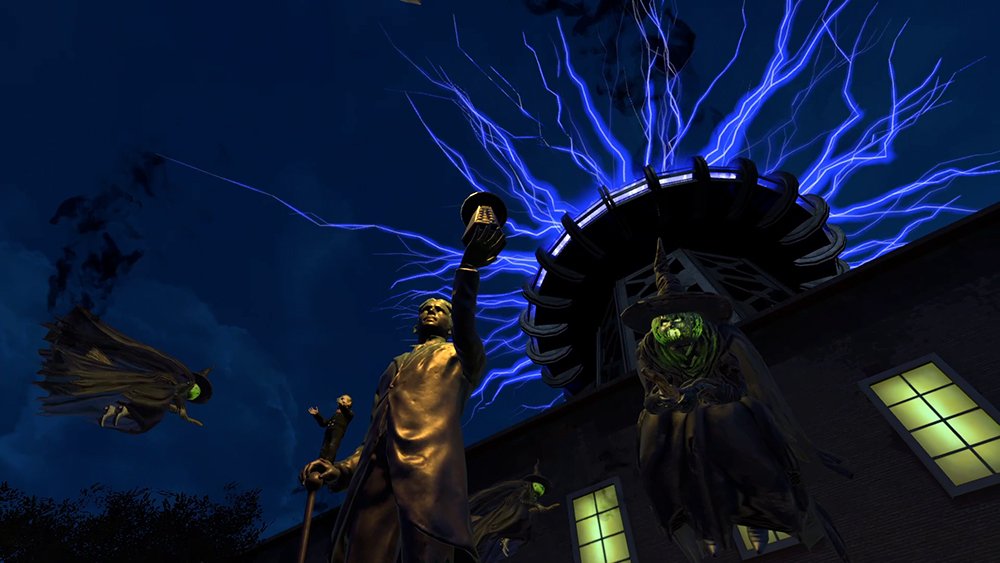 Goosebumps Dead of Night is available now on PlayStation 4, Xbox One, and PC for $39.99. It's coming soon to Nintendo Switch. The game is rated E10+ for Everyone 10+ by the ESRB.
Check out 15 minutes of gameplay from the PlayStation 4 version of Goosebumps Dead of Night in our video below.
Disclosure: SuperParent received a code for this game for coverage purposes. In addition, SuperParent's parent company, Greenlit Content, works with the PR firm that is representing this game. Our coverage remains objective.