The camp is aimed at girls aged 8-17.
Girls Make Games has partnered with Nintendo of America to host a game development summer camp at Nintendo of America's headquarters in Redmond, Washington. Girls Make Games is an organization that aims to "increase gender diversity" in the video game industry, as well as in STEM fields.
The summer camp will run from July 8 to July 26, 2019. It will allow girls 8-17 to learn about designing, programming, and pitching their own video games. According to a Girls Make Games blog post, the camp's attendees "will work in teams to create fully functional games, meet and interact with video game industry professionals in the region."
Nintendo will provide the camp's attendees with mentoring from female Nintendo executives, as well as scholarship opportunities. Tuition for the summer camp will be $1,500, though Girls Make Games said up to 100 percent financial aid is available.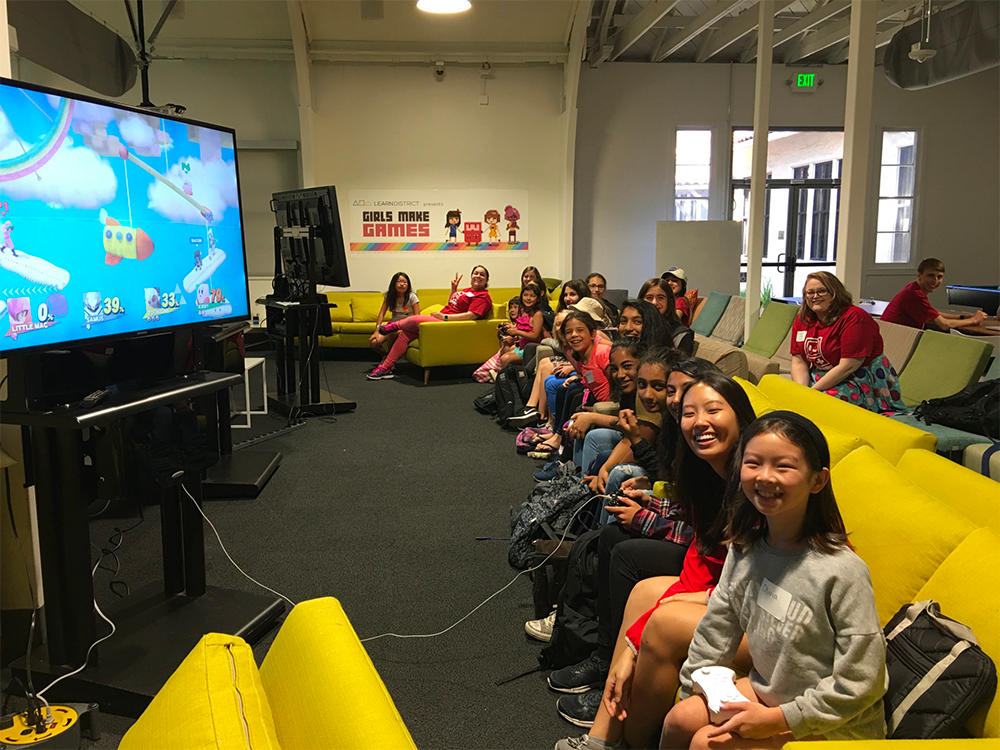 If your kids are interested in attending this summer camp, check out the Girls Make Games website to learn more information and to register.
In the blog post, Laila Shabir, CEO and co-founder of Girls Make Games, said, "It is my dream that every girl who wants to make a game, or work in the industry can access a path to it. We have our work cut out for us, but with the help of industry leaders like Nintendo of America, we can move the needle in the right direction."
Girls Make Games will hold multiple workshops and events this year, including one at Microsoft (Xbox) in Redmond, Washington, and one at Sony Interactive Entertainment (PlayStation) in San Mateo, California, among others. Visit the Girls Make Games website to see the full list of events around the world.
Even if your kids can't make it to one of these video game summer camps or workshops, there are plenty of ways they can start creating games right from home. Check out our guide for a list of tools to help them get started.