Kids can play mini-games and form a band with cute talking animals.
Geminose: Animal Popstars is a rhythm and mini-game title for kids on Switch that lets players create a rock band using talking animal musicians from around the world.
In Geminose: Animal Popstars, players can recruit 10 animal musicians for their band, with each animal celebrating a different region or culture around the world. The animals are called "Geminose" because they have gems for noses.
The gameplay in Geminose: Animal Popstars is split into levels. Each level asks players to complete a music rhythm game, mini-game, or other activity with their new animal friends. Many activities use motion controls, meaning players will need to physically move the Joy-Con in their hands to complete actions. This also means the game can't be played in handheld mode or on a Nintendo Switch Lite. Finally, the game can't be played with a Nintendo Switch Pro Controller.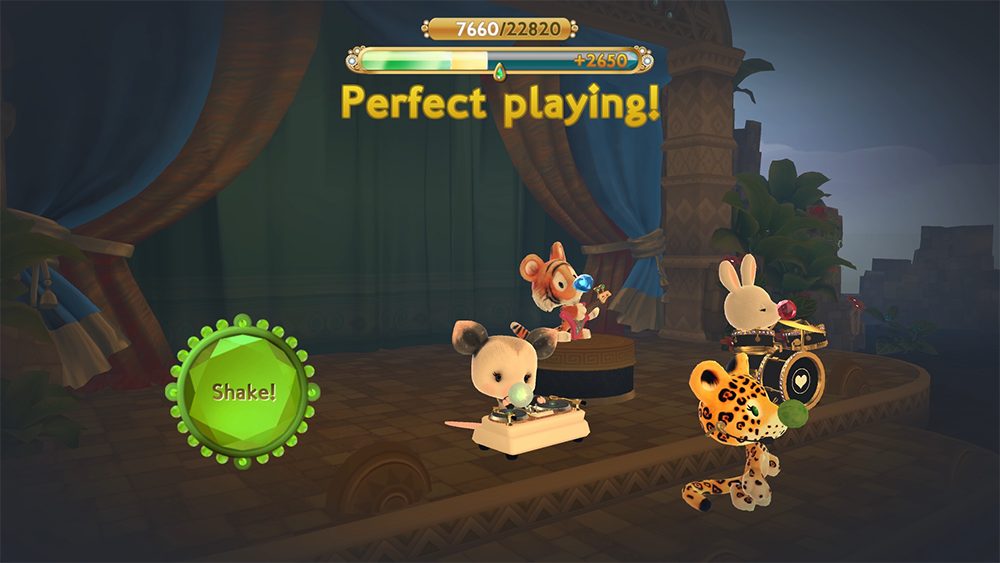 During rhythm game levels, players will need to move both Joy-Con in time with the music (the game has 20 original songs). Small dots will move across a music wheel, and kids will need to point the Joy-Con up, down, or sideways to match the position of each dot as it moves. Players may also need to shake their Joy-Con like drumsticks or strike a pose to match arrow prompts that appear on the screen.
Outside of these music levels, players can cook internationally-inspired dishes with their animal friends through a cooking mini-game. Each animal also has a room in the game's Rockstar Mansion that players can redecorate over time. (By default, each room is decorated to match the animal's home culture.)
As players complete stages, they'll earn fans for their rock band and can create semi-random mashups of the game's different animals and music styles. For instance, mixing the Tiger (Indian Bhangra) with the Zebra (South African Sbujwa) will remix the two musical styles into a new song and also create the "Ziger" animal. There are 45 of these mashups to create in all.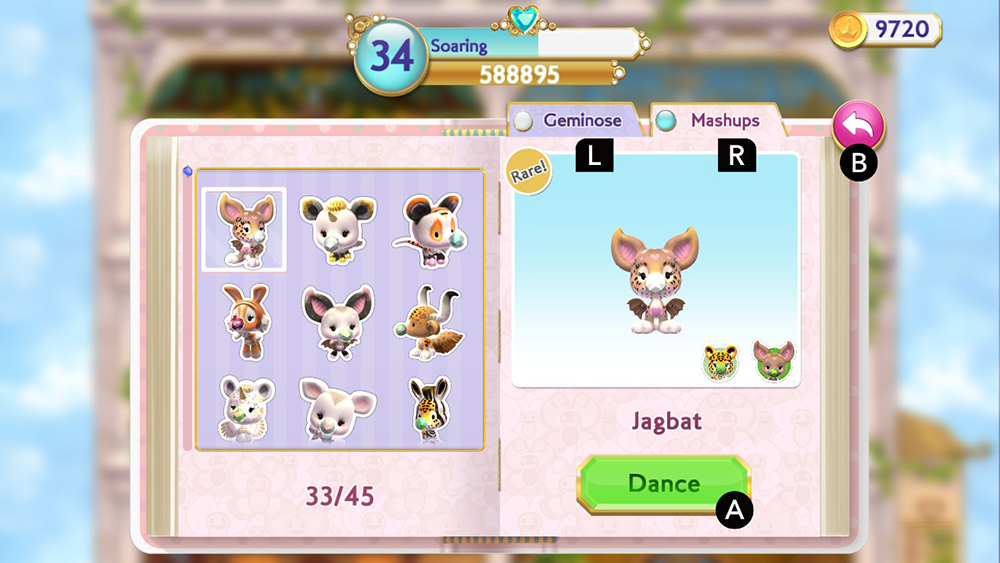 Finally, in addition to the game's single-player Story Mode, kids can choose to play in the game's Free Play mode or even play with another person in the same room through a two-player mode.
Geminose: Animal Popstars is now available to download on Switch for $39. A physical version of the game will hit stores on June 18.
Geminose: Animal Popstars is rated E for Everyone by the ESRB. Most of the game includes voice acting, but there are some instances where players will need to know how to read.
Check out some gameplay from Geminose: Animal Popstars in our video below.
Disclosure: SuperParent received a code for Geminose: Animal Popstars for coverage purposes.