The small handheld device comes with multiple games.
During the 1980s, Nintendo released a series of Game & Watch systems, which were small handheld devices that included one simple game (like Toss-Up or Judge), as well as a clock.
Now, Nintendo is releasing an updated version of the Game & Watch to celebrate the 35th anniversary of the release of the first Super Mario Bros. video game in 1985.
Game & Watch: Super Mario Bros. will allow you to play Super Mario Bros., Super Mario Bros.: The Lost Levels, and a Mario-version of "Ball," one of the games featured in an original Game & Watch system. The system will have a "modern +Control Pad," as well as a clock.
In addition, in a press release, Nintendo said the Game & Watch will include "35 little touches to discover, including some guest appearances from Mario's friends and foes."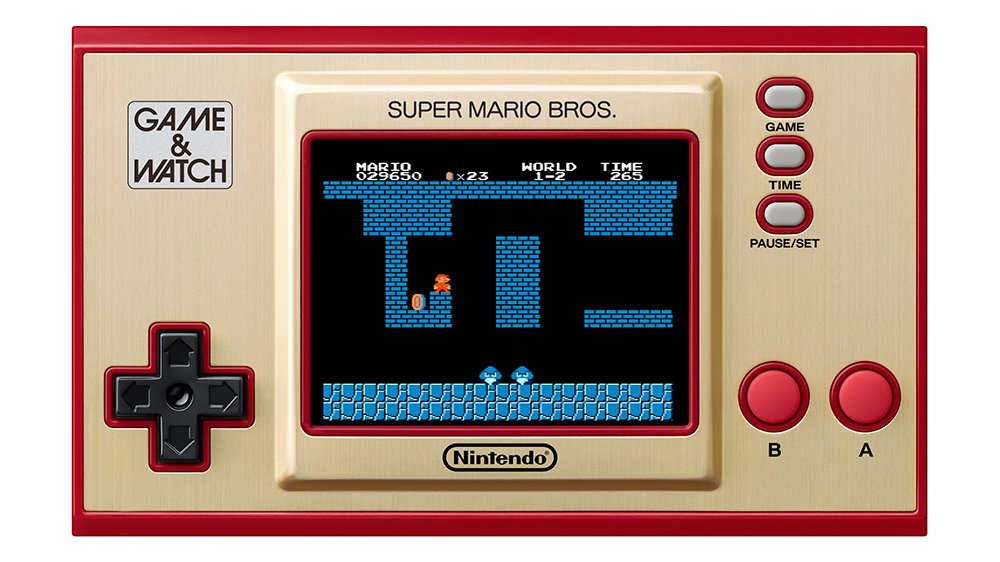 The Game & Watch: Super Mario Bros. system will be released on November 13 for $49.99.
This new Game & Watch is one of many games Nintendo is releasing as part of its Super Mario Bros. 35th anniversary celebration. For instance, the company also announced Super Mario 3D All-Stars (which contains Super Mario 64, Super Mario Sunshine, and Super Mario Galaxy), and Mario Kart Live: Home Circuit, which lets you control a real-word kart using your Switch.
Is your family excited to pick up this new Game & Watch system? Let us know on Twitter at @superparenthq.

Brandy Berthelson has been writing about video games and technology since 2006, with her work appearing on sites including AOL Games, Digital Spy, and Adweek. When she's not gaming, Brandy enjoys crafting, baking, and traveling with her husband.