Fortnite friends meet up in the real-world, High School Esports League is accepting free agents, and Pokemon Go is getting tropical creatures.
Here's the latest in video games, from Fortnite players meeting in real life to a new battle royale game on PlayStation 4.
Fortnite Inspires Online Friends to Meet in Real Life
Online multiplayer games open the door for players young and old to encounter toxic behavior, but not everyone is out to ruin the community's fun. Video games have helped form friendships and even romantic relationships between players across state and country lines. The biggest game in the world, Fortnite, has also helped players connect.
Two Florida Fortnite players, Angelo and Eddie, have been friends since middle school. They recently traveled to Boston to meet two friends they had met in the multiplayer battle royale game, Christian and Sam. Angelo told SuperParent that the four of them had been playing Fortnite for a couple of months prior to the meetup, and had become "really good friends and ended up talking everyday." Of course, they didn't make the trip just to hang out – the group played Fortnite while they were together, too. Angelo shared a picture of the four together on Reddit.
Parents, if your kids are shy, or have trouble opening up to others in the real world, you may find they can make some great friends while playing their favorite games. Just make sure you know who your kids are talking to online, what kind of information they're sharing, and how to react to negative behavior.
High School Esports League Wants to Let More Students Compete
High schools across North America have begun supporting esports alongside traditional sports, like football and wrestling. By creating esports teams and letting kids compete in organized events, students can attract the attention of college recruiters and earn scholarships while playing video games. The problem is that not every high school is embracing esports, so many teens lack these opportunities.
The High School Esports League wants to help these students. It's launched a "Free Agent" system that allows students to create teams with friends from any high school across North America and compete alongside established teams.
The High School Esports League Summer Open begins June 18. Participating teams will have the chance to win trophies, scholarships and gaming-related merchandise, like gaming chairs. Over 70 partnered college recruiters will be watching for talented players throughout the season, ahead of the start of the 2018-2019 school year.
If your teens are interested in playing video games competitively, they can apply to compete here.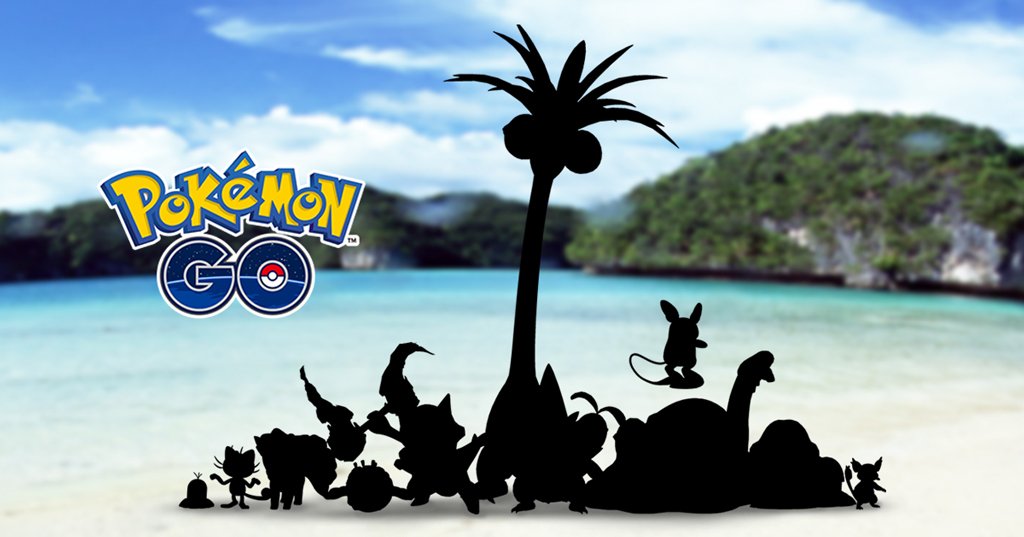 Tropical Pokemon Are Coming Soon to Pokemon Go
If your kids are tired of catching nothing but boring old Rattata in Pokemon Go, let them know they'll soon be able to capture new versions of some of the game's existing creatures. Special tropical versions of Pokemon from the Pokemon Sun and Pokemon Moon video games on Nintendo 3DS will soon begin appearing in Pokemon Go.
Some of the special Pokemon include Diglett, Grimer, Meowth, Raichu, Exeggutor and Vulpix. Since we don't know if these special Pokemon will have their own types of Pokemon Candy — the currency needed to evolve Pokemon — consider planning some extra family time outdoors so your kids can collect extra Candy just in case.
A New Battle Royale Game Has Launched on PlayStation 4
Trying to compete with Fortnite and PlayerUnknown's Battlegrounds is no easy task (they're some of the biggest games in the world right now), but H1Z1: Battle Royale is giving it a shot. The multiplayer action shooter is now available for free on PlayStation 4.
So what makes this game different? In terms of general gameplay — not a lot. H1Z1, rated T for Teen due to the inclusion of blood and violence, drops a group of players into an arena and challenges them to be the last one standing. Similar to other battle royale games, in each match of H1Z1, a ring of toxic gas surrounds the playing area, and it spreads over time, forcing players into a smaller area and increasing the action. The game does focus on speed, however, with each match lasting between 15-18 minutes (matches in similar games can last longer).
Players have the option to purchase three limited-edition bundles, ranging in price from $4.99 to $49.99, that contain items such as character outfits and weapon skins (visual themes). If your family subscribes to PlayStation Plus, Sony's online subscription service, your teen will receive a free bundle including tactical body armor and a backpack for use in the game.
Before you open your wallet, keep in mind the game is currently in open beta, meaning things may change before its "official" official launch.