The educational game will teach players the basics of 'visual game programming.'
Earlier this year, Nintendo revealed Game Builder Garage, an educational game that will teach players "the basics of visual game programming" and allow them to create their own games that they can share with the community.
SuperParent had the chance to learn more about Game Builder Garage ahead of its release later this year.
In Game Builder Garage, players can complete seven lesson packages that each contain multiple steps to complete. Each lesson package will guide players through the creation of a simple game, with the steps in each package becoming more complex as players learn more and more about each game's development. By the end of each lesson package, players will have created a fully functional game that they can play as-is, or continue to edit and tweak later on.
During each lesson, players are guided through the game by a talking blue dot named Bob, who will teach players about game development and concepts such as collision detection, character invincibility, screen scrolling speed, X-Y-Z coordinates, invisible borders, and much more.
Players will build games by connecting talking blocks called Nodon, which each have a different function. For instance, a "Stick" Nodon may represent the analog stick on a video game controller, while the "Person" Nodon represents the character players will move around in a game. If players connect the Stick and Person Nodons, they will allow their character to move around in the game they create (this is one simple example, but players will have the freedom to create much more complicated builds as they become comfortable with the game's tools).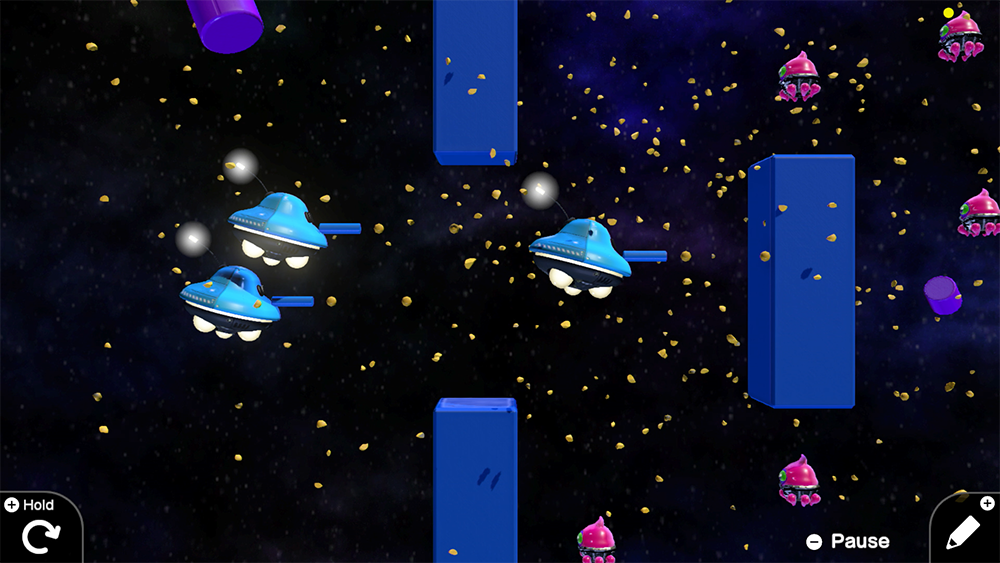 Each lesson requires players to follow along exactly as Bob says. That is, if Bob wants players to select a specific object or option on the screen, they won't be able to select anything else, even if they try to. This will ensure players never lose track by accidentally making changes that weren't supposed to happen.
As players complete lesson packages and want to test their creativity and what they've learned, they can create their own games in the Free Programming mode. This mode allows players to use their imaginations to create any game they want.
For instance, while a "pinball" game isn't one of the template games players will create during the lesson packages, players can still make one by connecting basic pieces like flippers and hinges to create a working pinball flipper and game board.
In addition, players won't be required to create traditional "games" with "win or lose" conditions. They have the option to create "experiences" that show off some of the fun things you can do with the game's tools.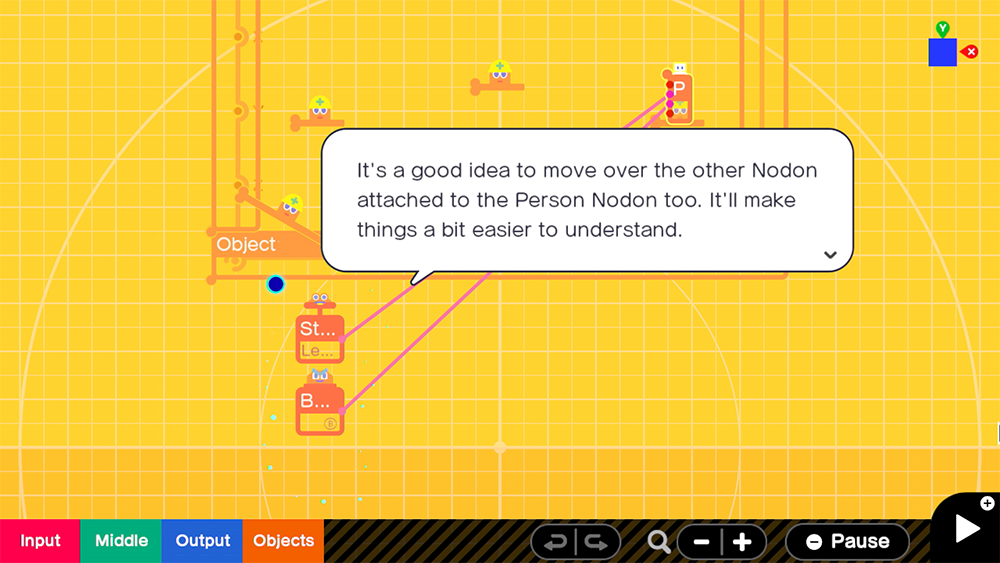 As players create games, they may need to focus on science concepts (like gravity and physics), as well as do some math to create a product that functions the way they want and is fun to play. If players ever need a reminder about something they've learned, they can browse the Nodopedia to view the game's different Nodon and their functions.
As players work on a game, they can instantly switch between the programming and gameplay screens to see how their changes have affected the final product in real-time. Players can also customize their games by using the Texture Nodon to draw shapes, objects, or textures that can be placed inside their projects. And they can even add text that appears whenever and wherever they want on the screen.
Game Builder Garage will allow players to have up to 64 games on their Switch, plus the seven games they'll create as part of the game's lesson packages (for a total of 71). Players will be able to share the games they've created with other players, as well as download games created by other people (if they come across anything inappropriate, they can report it). If players run out of slots on their device to store games, they can send their creations into the cloud for storage so they can continue to make more.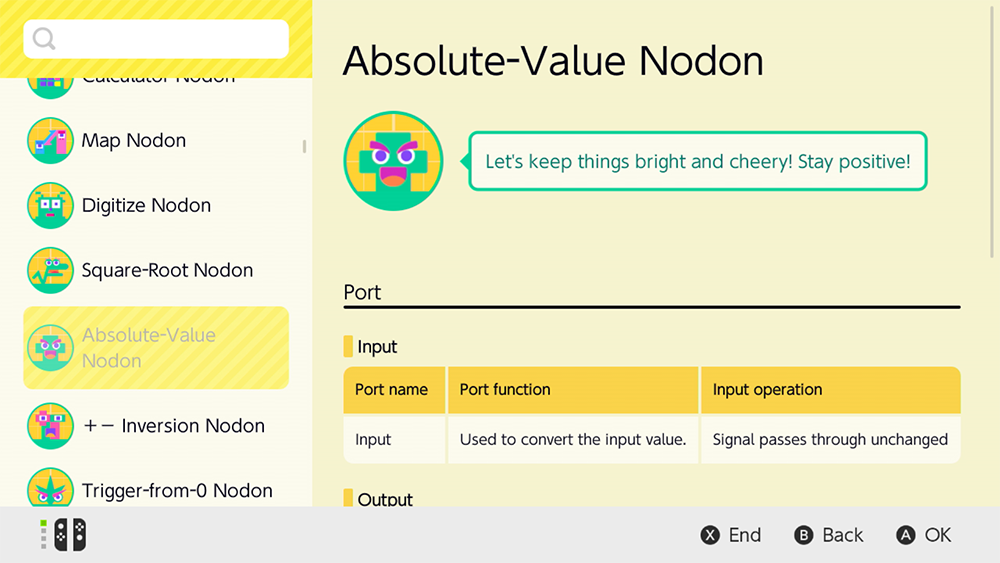 When players try a game that's been created by someone else, they'll be able to enter the game's programming screen to see how the game was built. This may give them inspiration to create their own games using Nodon combinations they hadn't considered before.
Game Builder Garage will be released on Switch on June 11 for $29.99. The game is rated E for Everyone by the ESRB, and it's available to pre-order now. While players can use traditional controls to build and play games, the title will also support any USB mouse that's connected to the Switch's dock.
Finally, while Game Builder Garage will be appropriate for kids, players will need to know how to read.
Keep checking back with SuperParent, as we'll bring you more details about Game Builder Garage as we get closer to launch.