Work on your own or with a friend to complete missions for Team Joe and Team Cobra.
G.I. Joe: Operation Blackout is a third-person shooter that allows players to experience an original story while playing as members from Team Joe and Team Cobra.
In Operation Blackout, Cobra Commander has successfully covered the Earth in a Blackout Sphere that has wiped out all electronic devices except those used by Team Cobra. In the game's story mode, you'll complete missions for both Team Joe and Team Cobra in order to experience both sides of the story. As Team Joe, you'll work to defeat Cobra Commander and restore peace to the planet. As Team Cobra, you'll help Cobra Commander work on his plans for global domination.
G.I. Joe: Operation Blackout is a team-based shooter, meaning that story missions were designed to be completed by two players. You have the option to play on your own with the computer as your teammate, or two people can team up in the same room for some split-screen multiplayer.
In addition to a story mode, G.I. Joe: Operation Blackout also contains a "Team Battle" feature that lets you compete in four different multiplayer modes that support up to four players in the same room: Capture the Flag, Assault, Team Arena, and King of the Hill.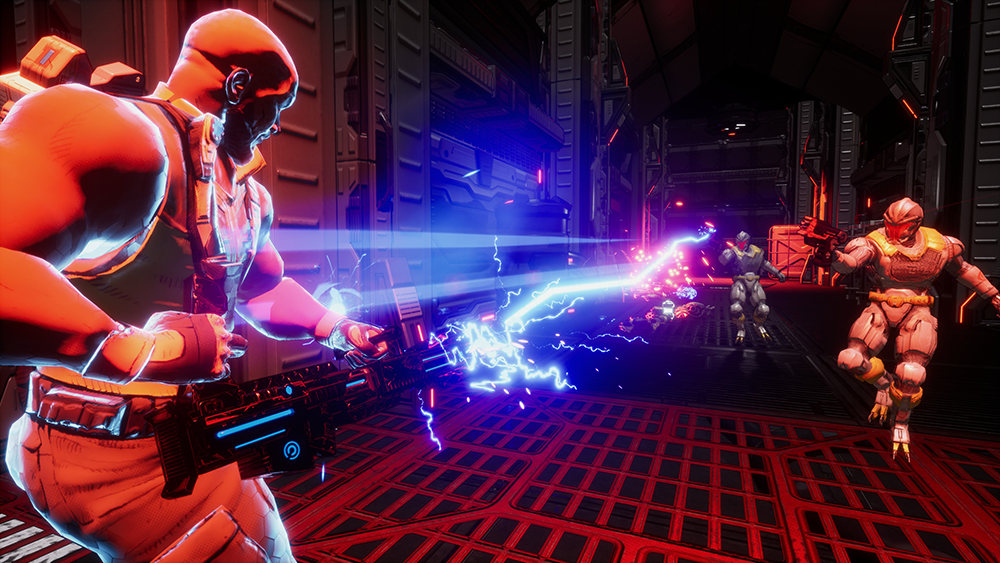 While playing, you can use a variety of weapons to attack enemies, and you can also pick up extra ammo and healing items that are scattered throughout the environment as you play. While the game asks you to shoot enemies to kill them (rather than just knock them out), there's no realistic blood and gore here, since many enemies are robotic, rather than human. Even so, the game is rated T for Teen by the ESRB, with Content Descriptors for "Mild Blood" and "Violence," so it may not be appropriate for younger players.
G.I. Joe: Operation Blackout is now available physically and digitally for $39.99 on Switch, PlayStation 4, and Xbox One. A special Gold Deluxe Edition of the game is also available digitally for $49.99. It includes special character skins (costumes) for Duke and Cobra Commander, 12 weapon skins, a digital artbook, and a digital copy of the game's soundtrack.
Check out the tutorial and first mission of G.I. Joe: Operation Blackout in our gameplay video below. This gameplay was captured on Nintendo Switch.
Disclosure: GameMill Entertainment gave SuperParent a code for G.I. Joe: Operation Blackout for coverage purposes.