...but it probably won't be for long.
Earlier this year, Funko released a Disney Parks exclusive Haunted Mansion Pop of Victor Geist, a ghost playing a pipe organ. The Pop was inspired by the classic Haunted Mansion ride at Disney's theme parks.
The figure sold out quickly, and resellers are currently selling it at a huge markup on Amazon. However, as ComicBook spotted, you now have another chance to buy this figure at a much more reasonable price.
In a surprise move, Disney has released the Haunted Mansion Victor Geist Pop on the Shop Disney website for $39.99. It's still available as of this writing, but we don't expect it to last for long.
We had a chance to check out this figure in person, and it's definitely a great addition to Funko's Haunted Mansion line (other figures have featured different characters from the ride, including the Hitchhiking Ghosts, the Groundskeeper, and Madame Leota).
The Victor Geist Pop is much larger than a normal Funko Pop figure, and it comes in a larger box to match. The box measures 6.5 inches across, 8 inches tall, and 5.5 inches deep.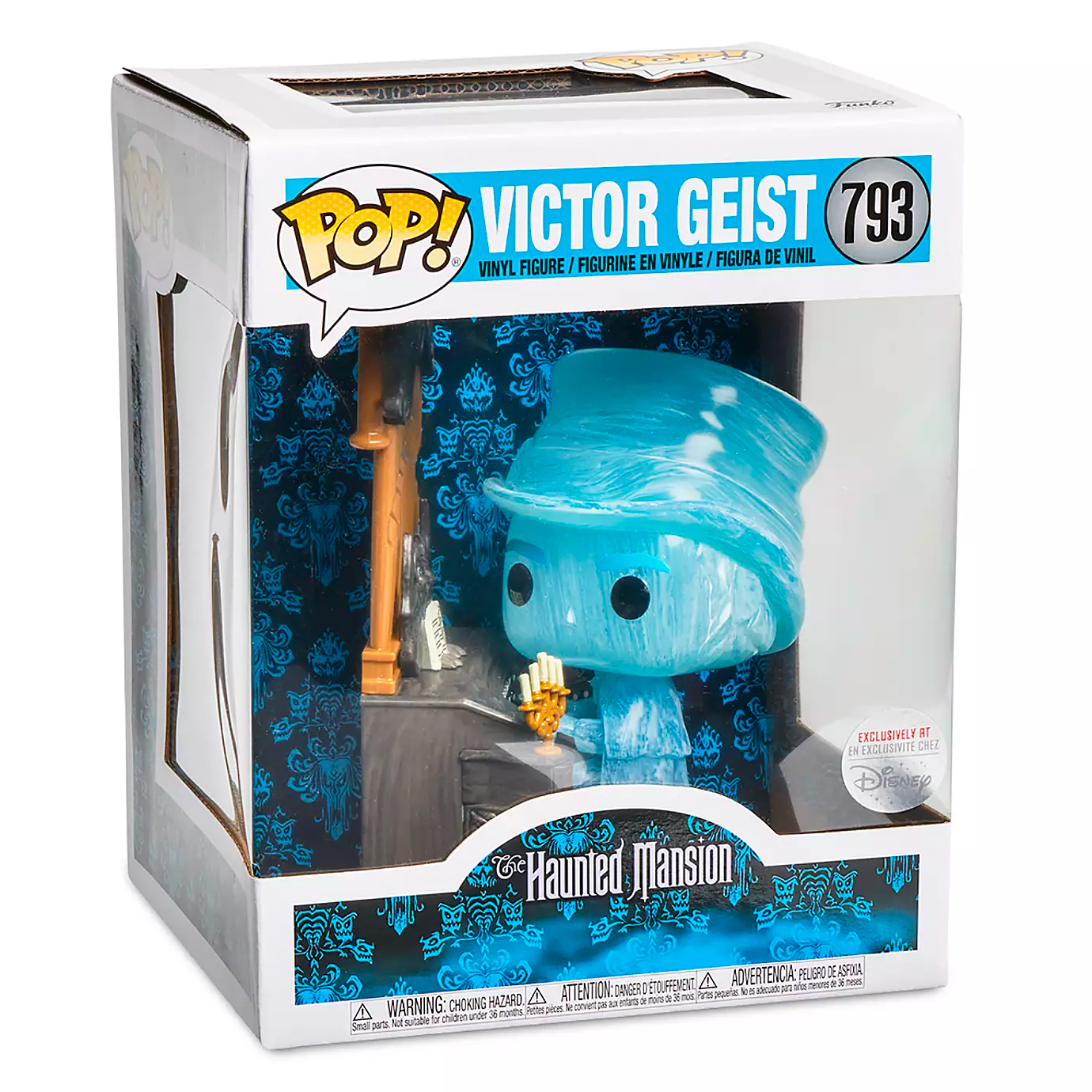 While the packaging has the classic Haunted Mansion feel (with a black and blue "wallpaper" design), this dark inside background actually makes the figure a bit difficult to see in the box (especially the organ).
Once you take the figure out of the box, it measures roughly 3.25 inches long (measured from the back of the organ to the back of the stage Victor is sitting on), 3.75 inches across (measured across the front of the organ), and 6.75 inches tall (measured to the top of the organ).
Victor is firmly attached to the stool and stage, but you can turn his head left and right to face a particular direction.
Finally, this Pop is pretty light for its size, and it has a sturdy base so you don't need to worry about it falling over.
If you're interested in adding this special Pop to your collection, head over to the Shop Disney website as soon as you can, before this Pop disappears once again.
Disclosure: Funko sent SuperParent the Victor Geist Pop for coverage purposes.