We take a look at this pretty Disney princess.
If you need an affordable gift or stocking stuffer for a Disney fan in your life this holiday season, you may want to consider the new Diamond Collection Cinderella figure from Funko.
This Diamond Collection Funko Pop figure is a sparkly version of the "Cinderella in Pink Dress" Funko Pop that's also available (you can buy it on Funko's website for $11.99), but it's covered in a glittery finish that makes it sparkle. Specifically, Cinderella's clothing, hair, and headband are covered in glitter, but her skin and necklace aren't.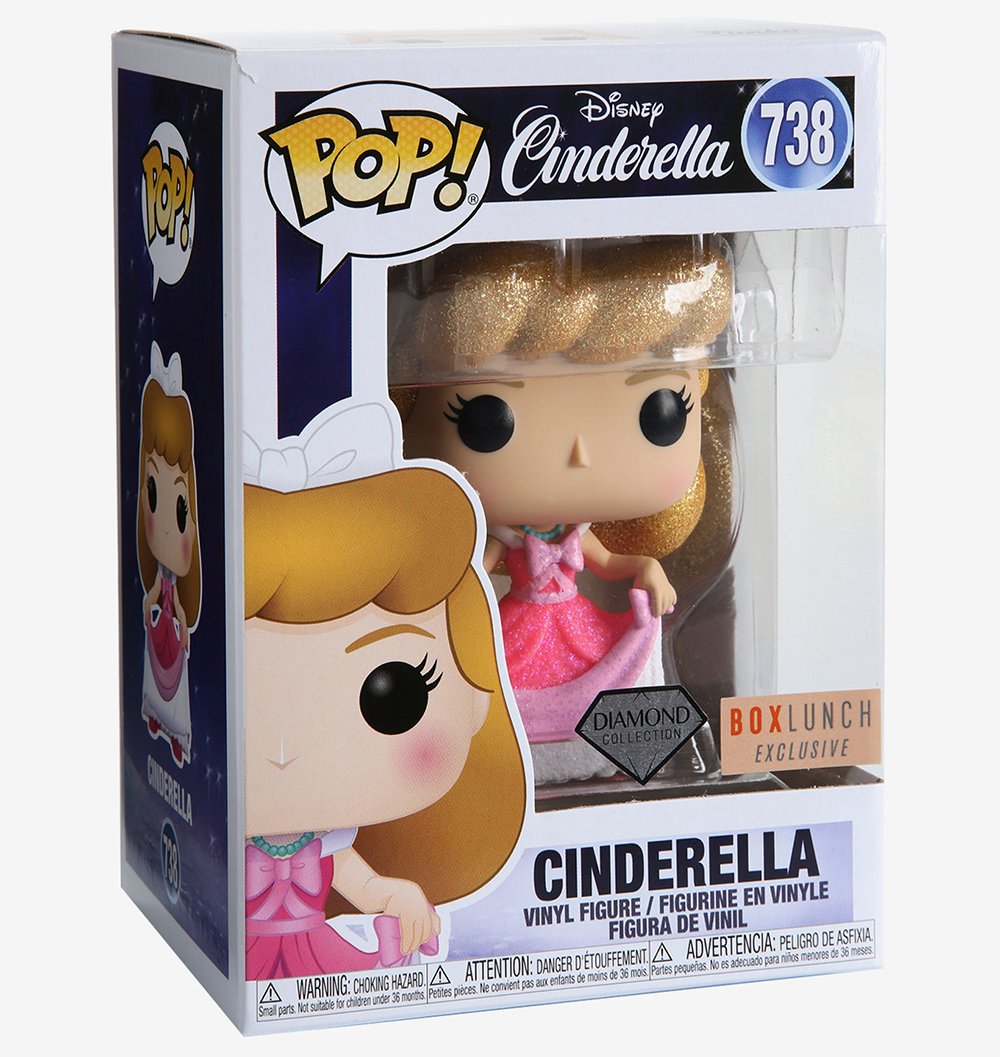 While traditional glitter can be a pain (it gets everywhere and can be hard to clean up), the glitter on this figure is a hard coating that doesn't come off, so you don't have to worry about making a mess as you move this figure around.
It's worth pointing out that the glitter coating "softens" some of the sharpness in the details of Cinderella's dress, but it makes her hair really pretty in the light, so we still appreciate the special design. We should also point out that we noticed a slight blemish on the figure, where part of the special coating had accidentally made it onto Cinderella's forehead. However, we only noticed this when taking pictures, so it isn't a glaring issue.
The Cinderella Diamond Collection figure measures roughly 4.25 inches tall from the bottom of Cinderella's shoes to the top of the bow in her hair. We had no problem getting the figure to stand up on its own without support.
The Diamond Collection Cinderella Funko Pop is available now exclusively at BoxLunch. It's normally priced at $12.90, but it's on sale for $10.32 as of this writing.
Disclosure: Funko sent SuperParent this Cinderella Funko Pop for coverage purposes.