The event is inspired by Emerald City Comic Con.
The pop culture convention Emerald City Comic Con (ECCC) is typically held in Seattle each March. However, due to the ongoing COVID-19 pandemic, 2020's ECCC festivities were cancelled, and 2021's event is scheduled to be held in December.
Even though fans won't be able to attend the convention in March, Funko will host its own virtual convention allowing fans to get their hands on the ECCC-exclusive items that would have typically been available.
Funko Virtual Con Spring 2021 will be held online from March 1 – March 5, 2021. The event will feature giveaways, appearances by special guests, and more. Plus, fans will be able to purchase the exclusive Funko products that would have been available at ECCC if the convention were taking place in March.
Funko has revealed a few of these items on its Twitter account. For instance, there's a Pop of Grimlock from the Transformers universe, a vinyl Soda figure inspired by H.R. Pufnstuf, and a Pop of Belle from Beauty and the Beast in her green dress, among others.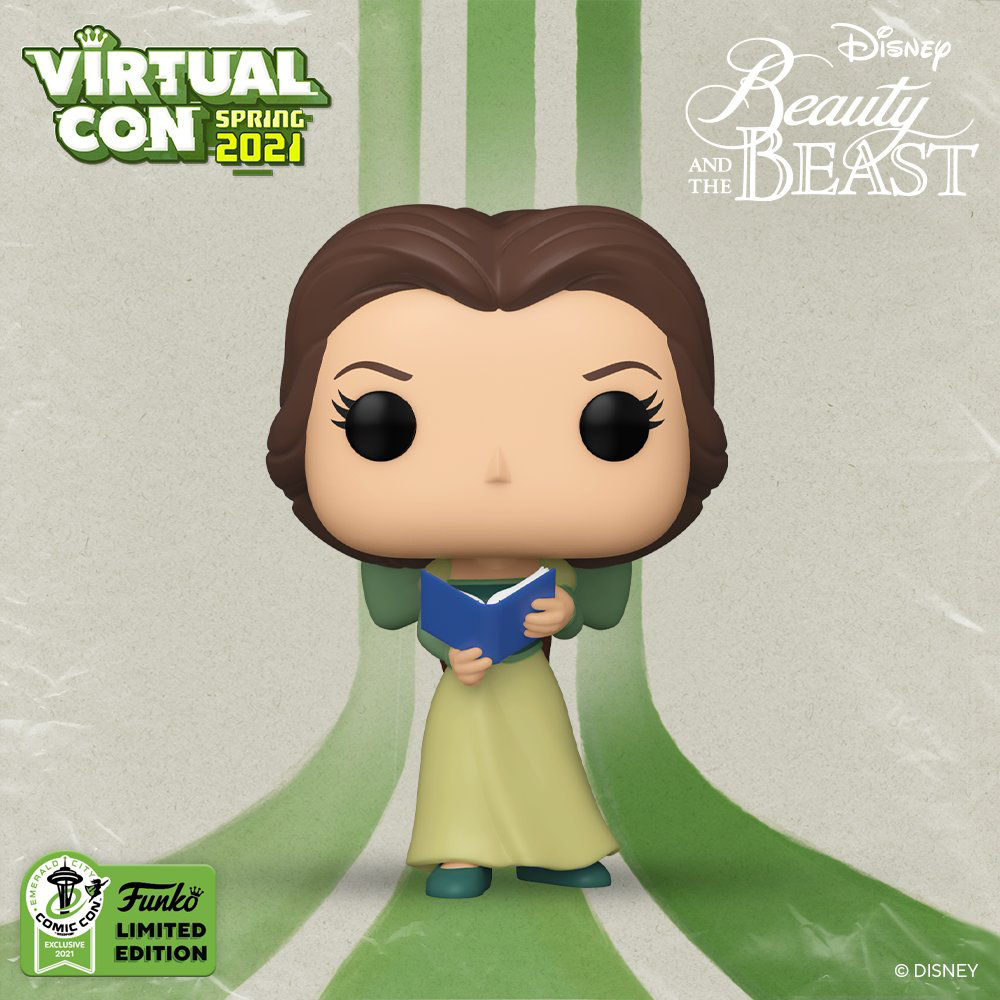 These ECCC exclusives will go on sale on March 3 as part of a lottery system that's reserved for members of the Funko Fan Club (specifically, those who were members as of February 14).
Funko Fan Club members will receive an email that will allow them to sign up to be part of the "ECCC candidate pool." From there, Funko will randomly choose the lottery winners from that pool of candidates, and these users will have the chance to purchase the ECCC-exclusive Funko products during one of two time slots.
Both time slots will have an equal number of products available, so every participant will have the same chance to purchase the items they're most interested in.
Finally, Funko Virtual Con Spring 2021 will also feature some shared retailer exclusives that will be sold at regular stores. These items will be released for everyone to buy normally on March 4.
You can view more details about the ECCC lottery system on Funko's blog.