Animated content will be released to go along with the game.
Last year, Funko released Funkoverse, a tabletop gaming system that allows players to mix and match figures and pieces from different sets to create a game that suits their tastes. For instance, you can have characters from Harry Potter duke it out against DC Comics superheroes, or put the Golden Girls on the same board as characters from the original Jurassic Park film.
Now, Funko unveiled its next tabletop gaming system — Marvel Battleworld: Mystery of the Thanostones.
Marvel Battleworld: Mystery of the Thanostones is an adventure game for 1-4 players aged 6+. It asks players to defeat Thanos, who has launched a plan to trap Marvel heroes in the "Battleworld."
To play the game, fans can purchase Battle Balls, or "blind bags" that contain an assortment of in-game pieces. A basic Battle Ball will contain two collectible figures of Marvel characters, as well as Hero Cards, Battle Cards, and two dice. At least one special "Mega Pack" will also be available, which features six heroes and 13 battle cards (one of these heroes is an exclusive Negative Spider-Man figure).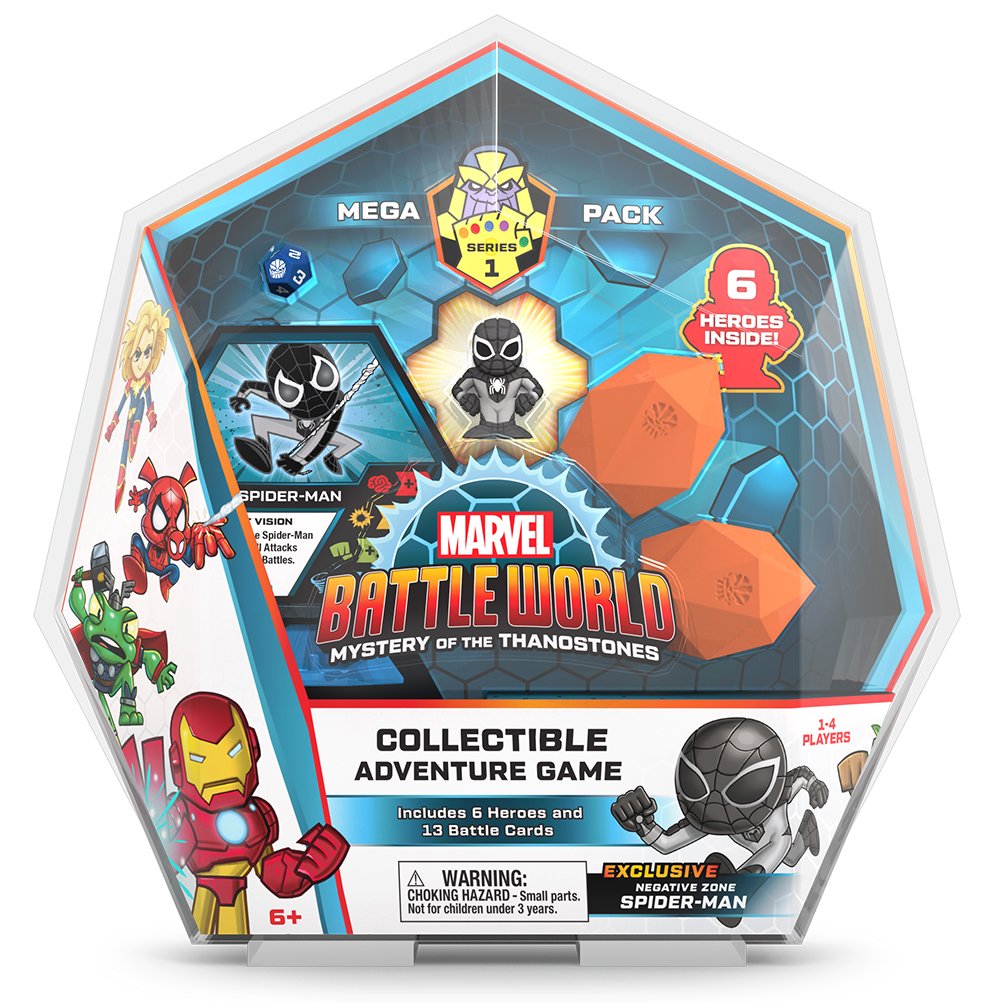 To go along with the game, Funko Animation Studios will create Marvel Battleworld animated content that will be shown on platforms such as Disney XD, Marvel HQ, and YouTube. The first teaser video is available to watch on YouTube right now (we've embedded it above).
Items in the Marvel Battleworld: Mystery of the Thanostones line will be released first at Target this June. Funko didn't reveal any exact prices or release dates just yet.
Are you excited to learn more about Marvel Battleworld? Let us know in the comments, or tweet us at @superparenthq.