We checked out the 'Elf' Pop Puzzle.
In September 2022, Funko Games revealed its first three jigsaw puzzles, which feature Funko Pop artwork inspired by Avatar: The Last Airbender, Teenage Mutant Ninja Turtles, and the holiday movie Elf.
Now, these puzzles are available for $15 each on Funko's website.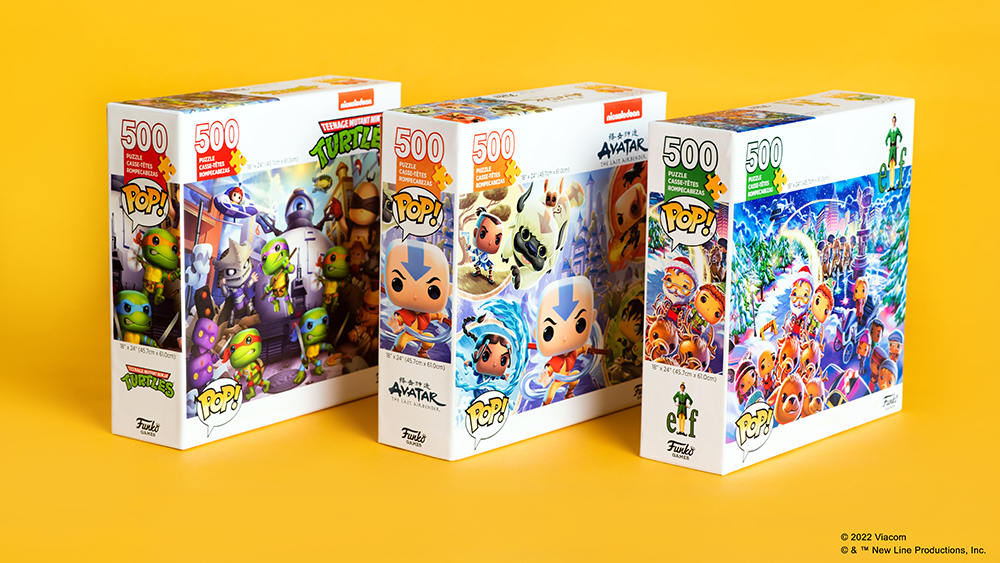 Each puzzle has 500 pieces and will measure 18" x 24" inches when it's fully assembled.
We had the chance to go hands-on with the Elf Pop Puzzle.
The Elf Pop Puzzle features a fun image of Buddy, Santa, and other characters from the film as Funko Pop figures.
The pieces feature bright, clear artwork, and they fit together nicely. Each piece measures roughly 1" square, which makes them easy to handle.
Overall, we were really pleased with the puzzle's quality. We were also pleasantly surprised by how little puzzle dust was left in the box after all of the pieces were removed. You can check out a picture of the completed puzzle below (please note that the puzzle is more vibrant in person than it appears in our picture).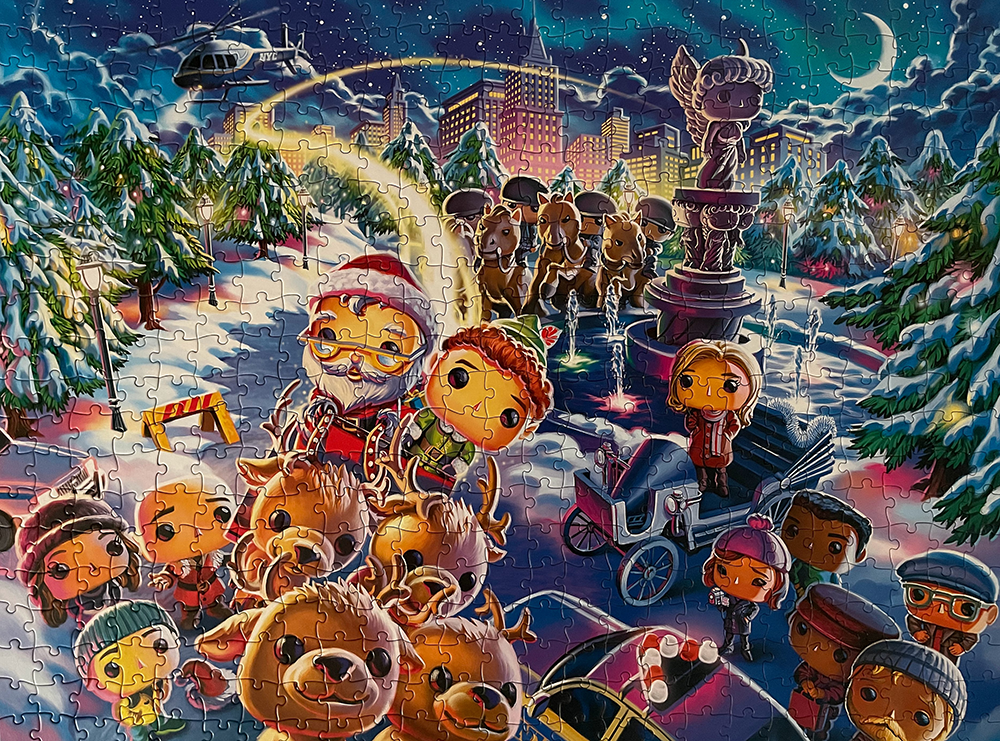 While we enjoyed putting this puzzle together, it's worth pointing out the puzzle artwork on the front of the box is slightly zoomed in, and the bottom-left corner is partially covered by Funko's "Pop" logo. This makes it a bit challenging to assemble the puzzle's border, though you can also reference a smaller version of the complete puzzle image on the side of the box.
You can learn more about Funko Games' new jigsaw puzzles on Funko's website.
Disclosure: SuperParent received the Elf Pop Puzzle for coverage purposes.