Gotta go fast!
The original Sonic the Hedgehog video game was released on the Sega Genesis in 1991. To celebrate its 30th anniversary, Funko has released four new vinyl Pop figures inspired by Sonic and Silver, two characters from the Sonic the Hedgehog franchise.
Two of these figures feature Sonic in a running pose, with red accents that make it look like he's in motion. One Sonic figure is a normal Pop, while the other is flocked. The other two figures feature Silver the Hedgehog. While the Silver figures have the same pose, one is a normal Pop figure, while the other glows in the dark.
The flocked Sonic the Hedgehog figure is exclusive to Funko's online shop, while the glow-in-the-dark Silver figure is a Hot Topic exclusive.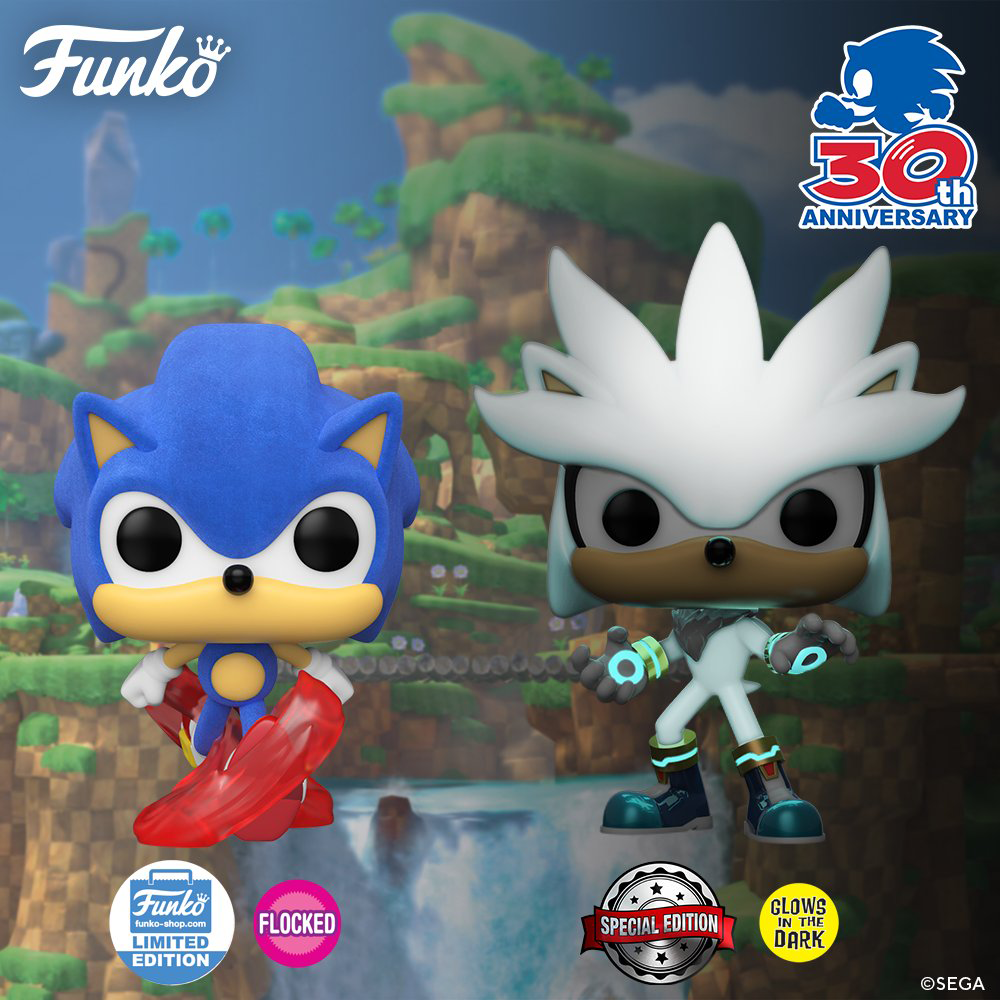 We had the chance to check out both versions of the Sonic the Hedgehog Pop. Both stand roughly four inches tall, when measured from the bottom of the red running details to the top of Sonic's head.
Rather than using Sonic's feet as a base, the figures use the running accents to stand upright. We had a bit of trouble getting the regular Sonic figure to stand on its own, since it's leaning slightly to the left (you can see that in our image at the top of this post). The flocked figure didn't have this issue.
The flocked figure has the "furry" material on the blue portions of Sonic's body, while the rest of the figure (such as Sonic's nose and eyes, as well as the red accents) aren't flocked. You can see a closeup of this flocking detail in our picture below.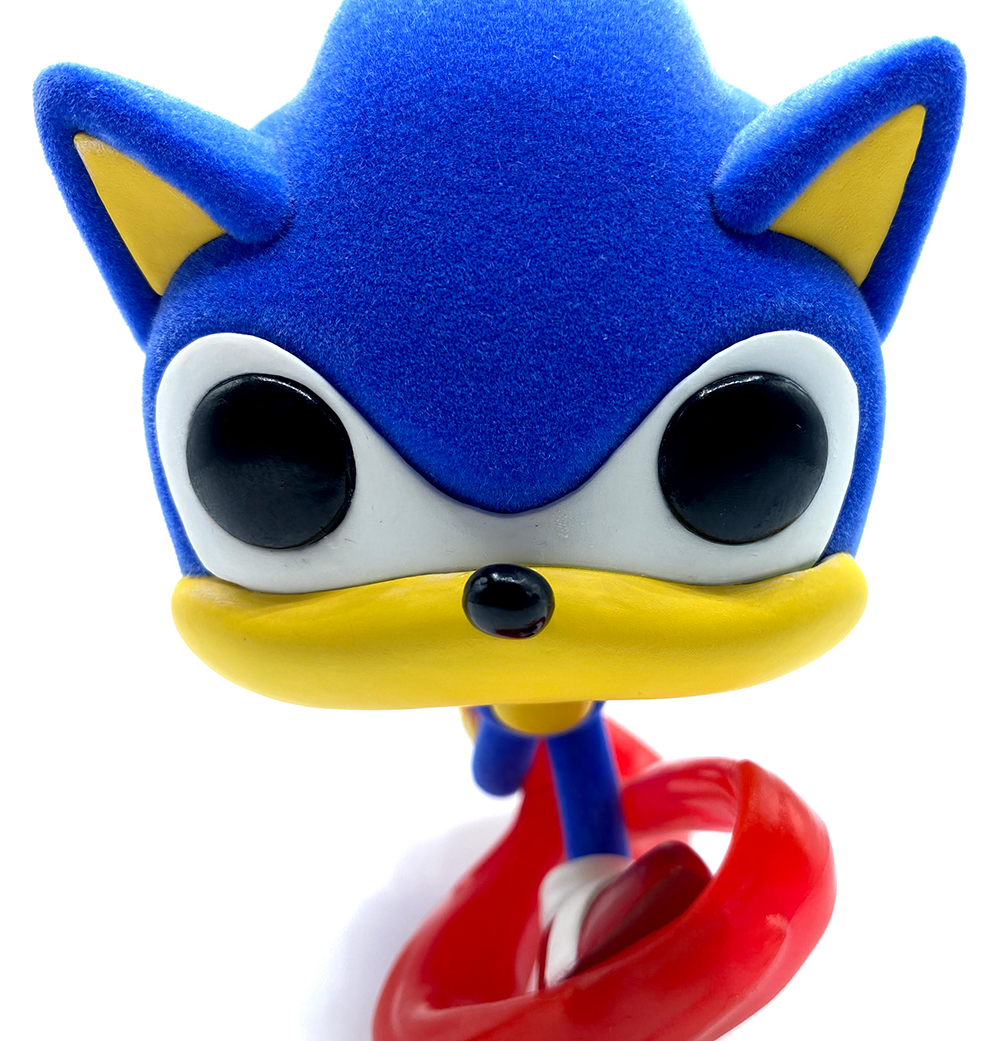 Both figures allow you to turn Sonic's head in a full circle so you can pose them while they're on display. Just keep in mind that the flocking may hold onto any dust and fibers that come into contact with it, so it may be better to display this one in its box.
You can now pick up the regular Sonic and Silver figures at stores like GameStop and Amazon, among many others. Just keep in mind that different stores may sell the same figures for different prices. Make sure to shop around to find the best deal!
Disclosure: Funko sent SuperParent the Sonic Pop figures for coverage purposes.