We checked out the Peppa Pig Pop before it's released!
Pop culture collectible company Funko recently held a "Cartoon Classics 2021" celebration on social media, where it revealed a variety of new products inspired by classic cartoon characters.
For instance, Funko revealed new Dexter's Laboratory Pop figures of Dexter and Dee Dee, as well as a series of Pops and Soda vinyl figures inspired by the Powerpuff Girls. There are also new Pop or Soda figures inspired by Cow and Chicken, Blue's Clues, Courage the Cowardly Dog, Fruity Pebbles (Fred Flinstone), Adventure Time, Roger Ramjet, Snorky, Underdog, Ren & Stimpy (Powdered Toast Man), Johnny Bravo, and Peppa Pig. You can check out photos and more information about the full lineup of Cartoon Classics 2021 figures on Funko's Twitter account.
Funko also sent over the Peppa Pig Funko Pop to SuperParent so we could check it out.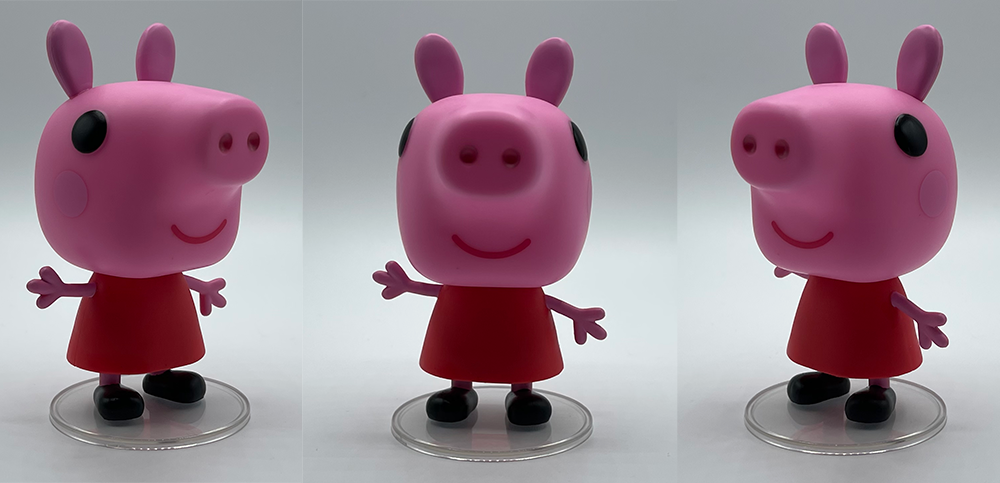 This adorable Pop figure measures roughly 3.75" tall when measured from the bottom of Peppa's feet to the tops of her ears. The figure comes with a round, plastic base that inserts into the bottom of Peppa's left foot, but we found the figure stands upright just fine on its own without the base.
As a bonus, Peppa's head can rotate a full 360 degrees so you can make the figure look any way you'd like if you display the Pop outside of the box.
You can now pre-order the Peppa Pig Funko Pop from stores like Entertainment Earth and Amazon, among others. Just keep in mind that different stores may sell the same Funko products for different prices, as well as release products on different days. Make sure to shop around to find the best deal on the figure(s) you want!
Disclosure: Funko sent SuperParent the Peppa Pig Pop figure for coverage purposes.

Brandy Berthelson has been writing about video games and technology since 2006, with her work appearing on sites including AOL Games, Digital Spy, and Adweek. When she's not gaming, Brandy enjoys crafting, baking, and traveling with her husband.