Hey Captain Mickey!
Over the years, pop culture collectible company Funko has released a variety of vinyl "Pop" figures inspired by many of the classic rides found in Disney's theme parks. For instance, there are Pops inspired by the Haunted Mansion, the Casey Jr. Circus Train, and even Mr. Toad's Wild Ride.
If you want to build your own Disney theme park using Funko Pops, check out Funko's Jungle Cruise Pop "Rides" figure. It's inspired by a boat from the Jungle Cruise attraction, and it has a figure of Mickey Mouse as the captain of the boat.
The Disney Parks Jungle Cruise figure is available to purchase on Funko's website for $30. It's also available to pre-order on sites like Books-A-Million and Deep Discount for around the same price. In these cases, the figure will be released later this year.
Funko sent SuperParent this figure to check out.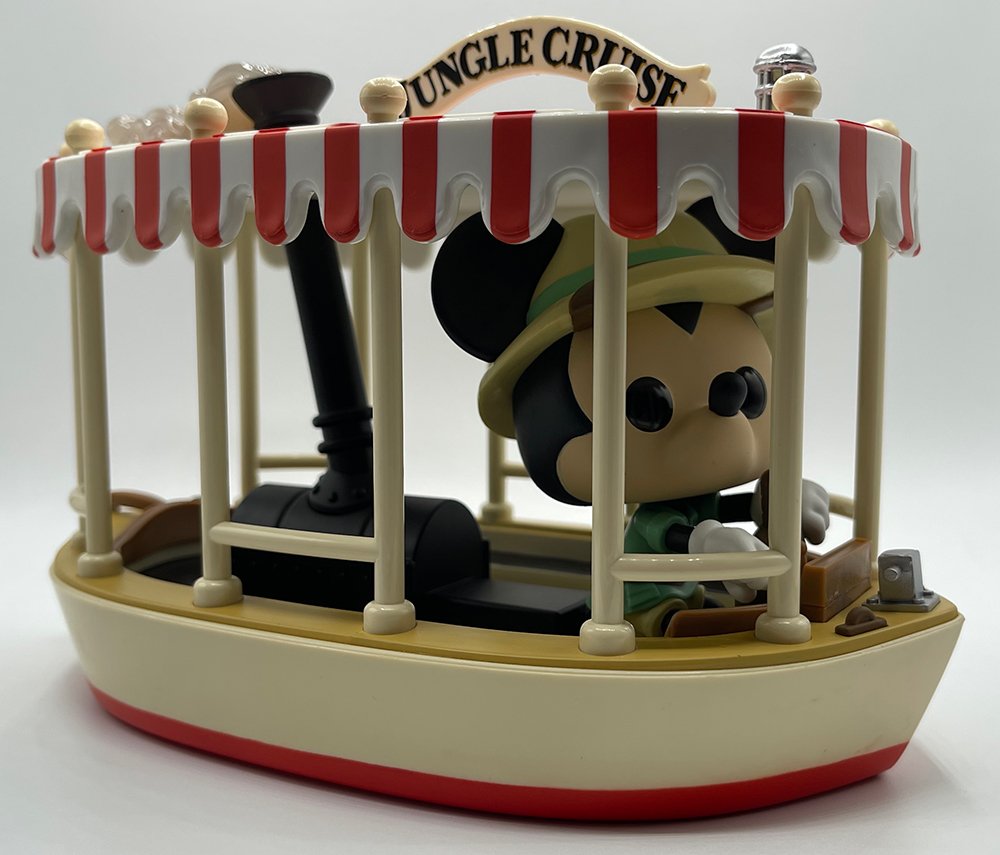 As with other "Rides" figures, this Jungle Cruise figure is larger than a standard Funko Pop, measuring roughly 8.5 inches long, 4.5 inches across, and 5.5 inches tall at the tallest point.
The Mickey Mouse figure is a permanent addition to the boat, meaning he can't be removed. You can turn Mickey's head slightly to the left and right to make the figure look in different directions. This is helpful if you have limited space to display the figure and want to make sure you can still see Mickey's face (for instance, if you only have space to display the figure so that you're looking at it straight on, rather than from the side).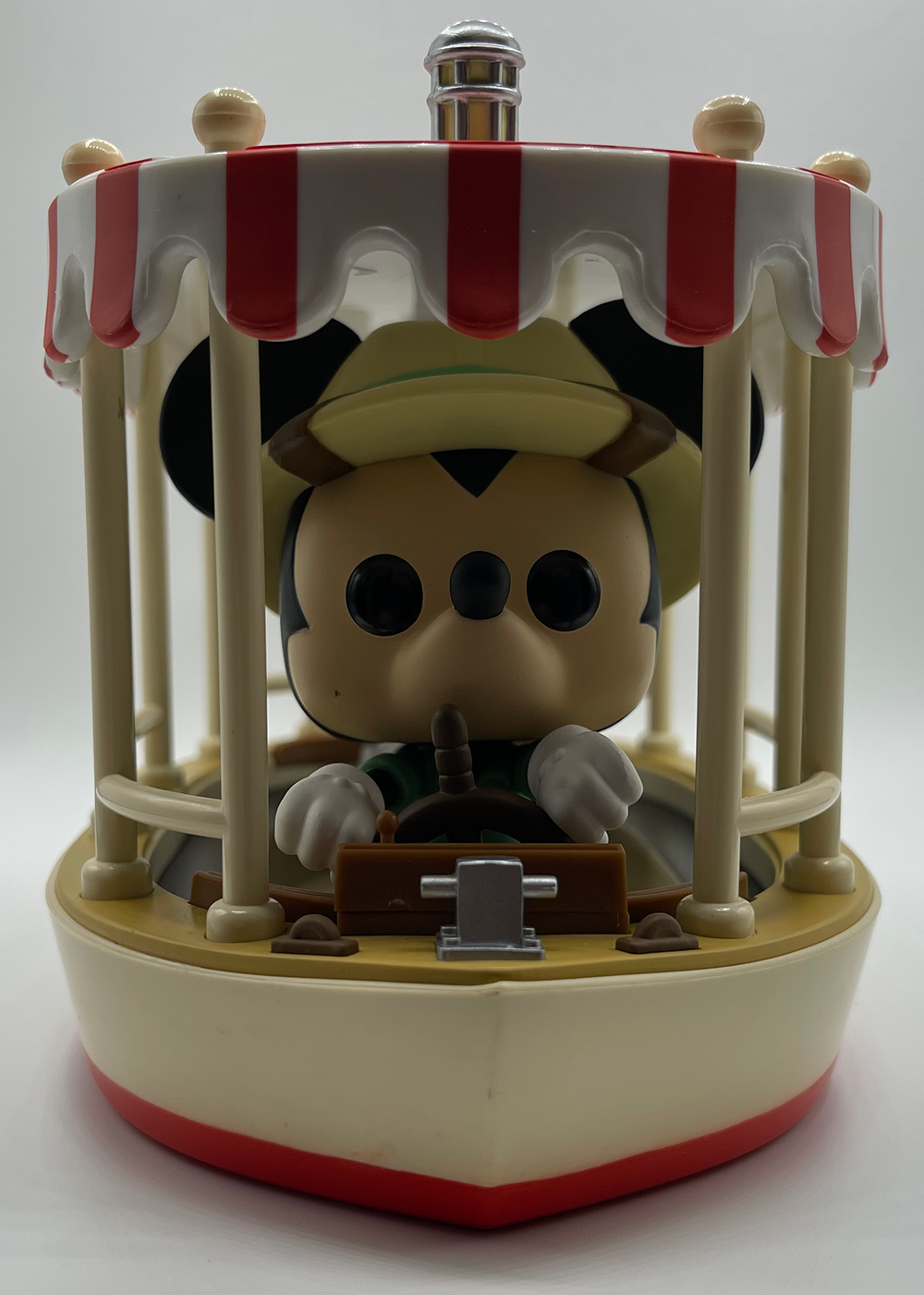 In our case, the Mickey figure has a slight blemish on its cheek and there were some scuffs on the front of the boat (you can see both of these in the picture above). Plus, one of the two poles holding the Jungle Cruise banner on the top of the boat has become detached. None of these issues are so glaring as to prevent us from enjoying the figure, and there's no guarantee these same issues will be present on every version of this figure. Even so, we felt it was important to mention these issues.
Finally, if you like to display figures in their boxes, you should know the box measures roughly 9.5 inches across, 7.25 inches tall, and 7 inches deep.
If you're interested in adding this Jungle Cruise figure to your collection, keep in mind that different stores may sell the same figure for the same price and even release it at different times. Make sure to shop around to find the best price for the figure(s) you want!
Disclosure: SuperParent received this figure for coverage purposes.
Top image via Funko.