Help Frogger explore ruins in this level-based puzzle game.
Frogger and the Rumbling Ruins is now available on Apple Arcade, Apple's game subscription service that gives subscribers unlimited access to a curated selection of games for a single monthly price.
Frogger and the Rumbling Ruins is the latest game in the Frogger franchise, which began with the original Frogger arcade game in 1981. Frogger and the Rumbling Ruins is a level-based puzzle game that challenges players to help Frogger explore a series of ruins where he can collect treasures and rescue missing Froglets.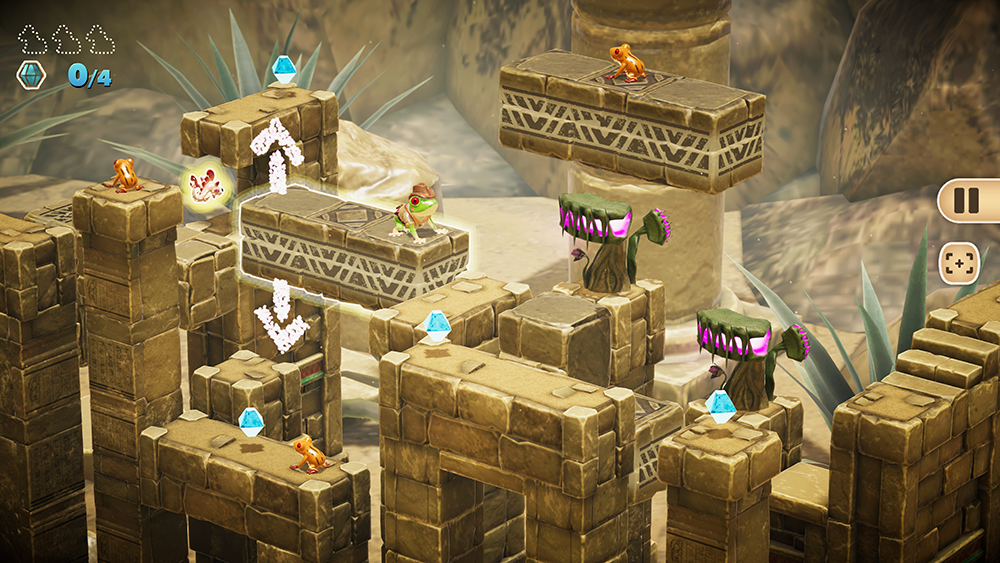 In each level of Frogger and the Rumbling Ruins, players will need to move parts of the environment to create paths for Frogger to hop on while also watching out for obstacles. Some path path pieces can slide horizontally, some can slide vertically, and so on.
Players can rotate the game's camera at any time to view a level from any angle, and they can also zoom in and out to their desired viewpoint. Players will need to analyze the layout of each stage to determine how they should manipulate the environment to allow Frogger to reach the exit point.
Each level contains gems and Froglets that players have the option to collect. In addition, some levels feature enemies that players need to avoid. In order to avoid enemies, players may need to use some strategic thinking and puzzle solving. For instance, players may need to "lure" an enemy to another area in a level in order to isolate them so they can't reach Frogger.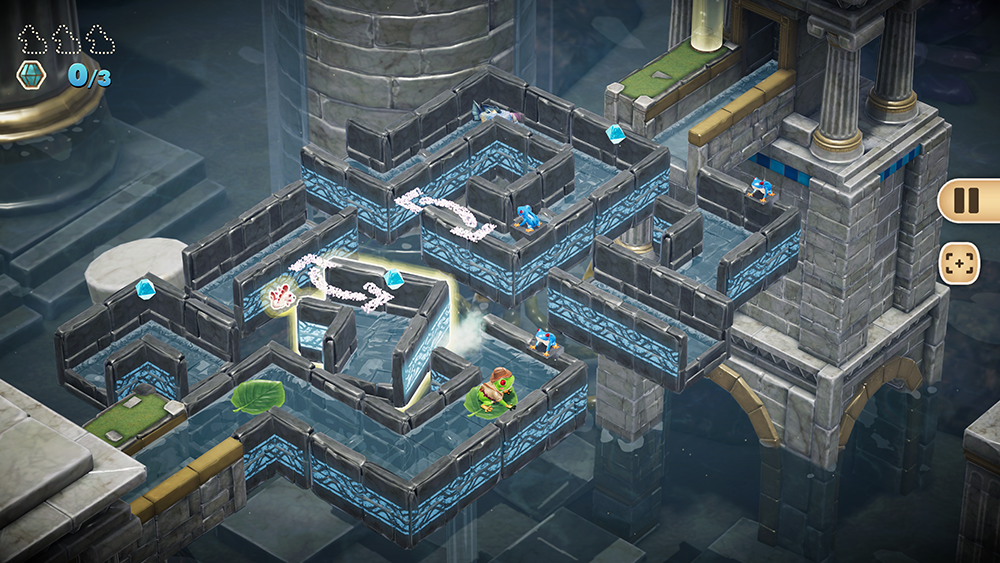 As players complete stages, they can use the gems they've collected to purchase new costumes for Frogger, as well as treasure pieces for their collection. In addition, as players rescue lots of Froglets over time, they'll be able to unlock more challenging stages.
Apple Arcade games aren't allowed to contain advertisements or optional in-game purchases. This means the only way to unlock content in Frogger and the Rumbling Ruins is to play the game.
Frogger and the Rumbling Ruins is now available to download on Apple Arcade. The game has an age rating of 9+. While Frogger and the Rumbling Ruins is family-friendly, the game doesn't feature voice acting, so players need to know how to read to follow along with the game's story.
Check out some gameplay from Frogger and Rumbling Ruins on iPhone in our video below.