A new limited time event features content inspired by the Borderlands video game franchise.
From The Avengers to John Wick and beyond, lots of popular franchises and characters have been featured in Fortnite as part of special limited time events. The game's latest event features content inspired by the M-rated video game franchise Borderlands.
While the Borderlands games are rated Mature, Fortnite is only rated Teen, so the Borderlands content in Fortnite will be tamer than what you'd see in an actual Borderlands title.
From now until September 10, Fortnite: Battle Royale players will be able to compete in a new area of the in-game map that's inspired by Pandora, the setting of the Borderlands games.
Thanks to the game's latest patch notes, we know this "Pandora Rift Zone" can be found "[a]t the oasis near Paradise Palms." When players are in the Pandora Rift Zone and last at least four seconds without taking damage, they'll generate Shield.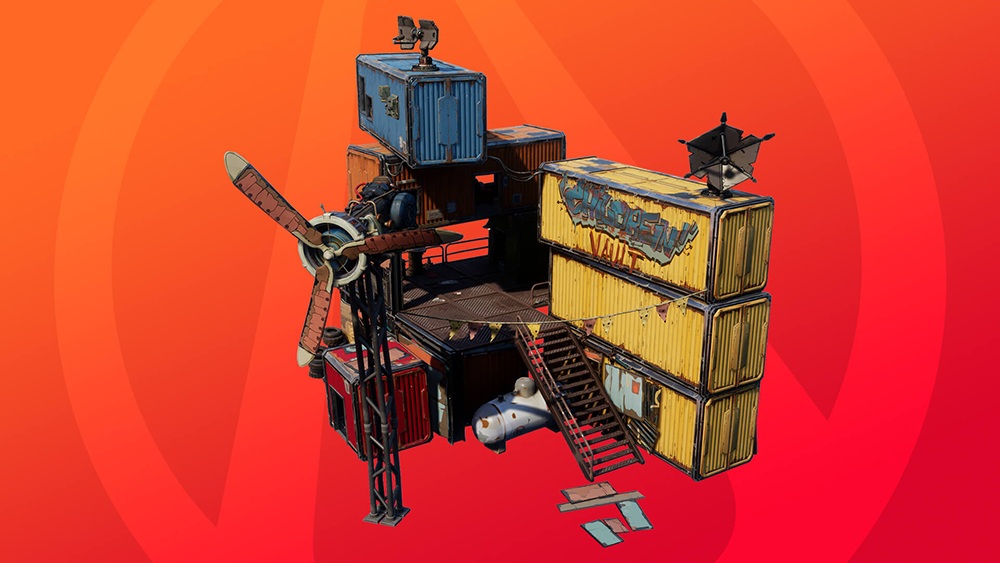 Over in Fortnite Creative, players have access to six new Pandora-themed Prefabs and six Pandora-themed Galleries. An "Arid Island" has also been added to Creative. According to the game's patch notes, it's "[a] desert themed canyon with high peaks and jagged rocks, inspired by the Pandora desert area on the Battle Royale map."
Finally, during this Borderlands crossover event, players can complete themed challenges in order to earn in-game rewards. A Psycho Bundle is also available in the in-game item shop, which, in part, contains a Claptrap that will ride on your back as you play. For reference, "Psycho" is an enemy type in the Borderlands franchise, while Claptrap is a popular character from those games.
To see all of the content and changes in the game's latest update (including content that isn't related to Borderlands), head to Fortnite's website.