The musician will premiere a new track in the game.
Musician Travis Scott is coming to Fortnite this week in a new event called "Astronomical."
According to Fortnite's website, "Astronomical is an other-worldly experience inspired by Cactus Jack's creations, built from the ground up in Fortnite."
This virtual music tour of sorts will take place from April 23-25, and it will see Scott premiere a new track in the battle royale game.
You'll be able to see the show at multiple times (the game will let you jump in 30 minutes before each show begins):
April 23 at 7 p.m. ET
April 24 at 10 a.m. ET
April 25 at 12 a.m. ET
April 25 at 11 a.m. ET
April 25 at 6 p.m. ET
In addition, Travis Scott is the latest entry in Fortnite's Icon Series, which will allow players to pick up Outfits, Emotes, and more inspired by the musician beginning on April 21.
Plus, if you attend any of the five Astronomical events, you'll receive a Astroworld Cyclone Glider and two in-game loading screens as a free prize.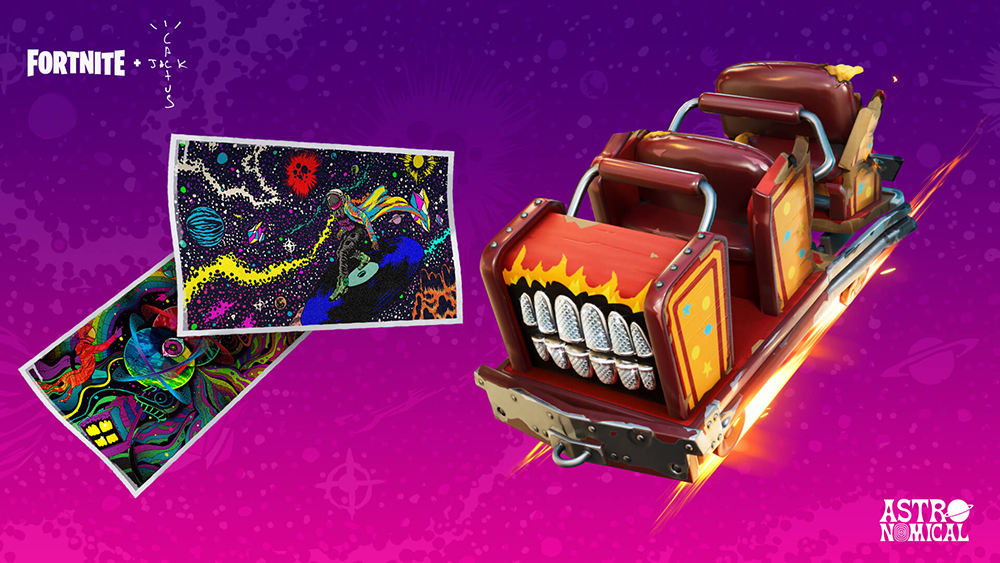 Finally, starting on April 21, you'll be able to complete "Astronomical Challenges" to unlock more free items.
Parents, before your kids attend one of these free shows, keep in mind that much of Scott's music comes with the "explicit" content rating. Plus, Fortnite is rated T for Teen. This means it's possible Scott's new track will contain content that may be inappropriate for younger audiences.
For more information about this event, check out Fortnite's website.