The game's latest update includes a few new features for players.
Fortnite's latest update is pretty small, all things considered, but there are still a few new items for fans to play around with across the game's three major modes.
In Fortnite: Battle Royale, players can collect the new Shadow Bomb item, which allows them to become temporarily invisible to enemies. The Shadow Bomb effect lasts for six seconds. During that time, players will have increased speed and the ability to double jump. Cool!
Over in Fortnite Creative, the mode that gives each player an island of their own to build on, players can create masterpieces using new Diner prefabs. The Shadow Bomb item is also available in this mode.
Finally, in Fortnite: Save the World, players can take out enemies using a new assault rifle called the Duet. It will be available in the Weekly Store until May 8 at 8 p.m. ET. Save the World is the game's premium mode, which is only available to purchase on PlayStation 4, Xbox One, and PC.
In addition to these updates, a new Sterling Outfit and Silver Edge Pickaxe have been added to the game's Item Shop. An "Infernal Wrap" is also available. Wraps can be used to change the appearance of in-game weapons and vehicles.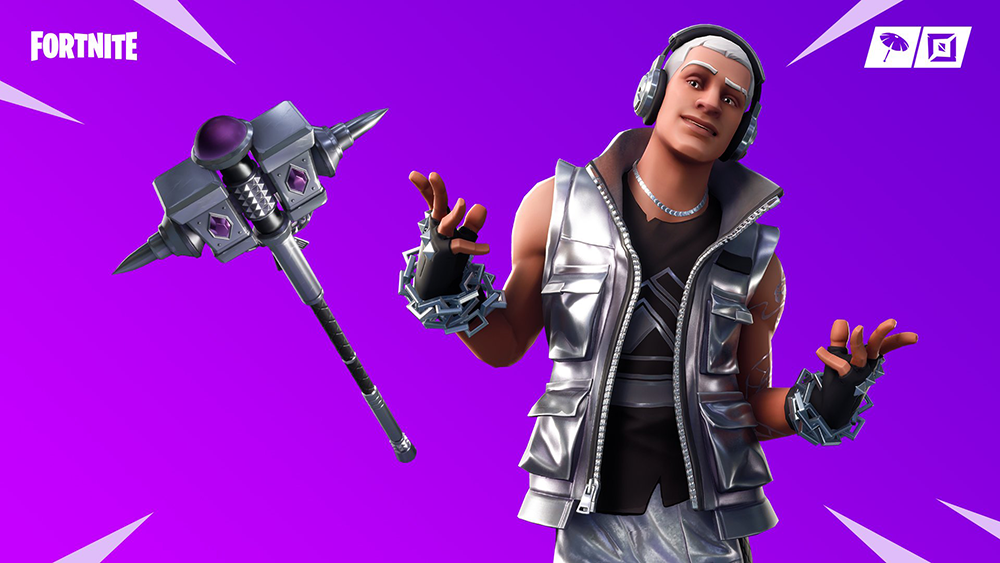 Check out Fortnite's website to view all of the game's latest patch notes.
In case you missed it, Fortnite recently launched its second event based on the Avengers film franchise. Players can compete in a new limited time mode called Endgame, which allows one team to become Thanos and his Chitauri invaders, while the other team can use items inspired by the Avengers in their quest to stop Thanos' team.