Follow our guide to complete this Season 7 challenge in Fortnite: Battle Royale.
We're in the sixth week of Fortnite Season 7, and with a new week comes new in-game Battle Pass challenges to complete for rewards. This week, one of the challenges asks players to find seven chilly gnomes that are scattered around the Battle Royale map.
To be clear, there are more than seven chilly gnomes in the world, but you (or your teen) will only need to find seven to complete this challenge. As you might expect, they're all found in the wintery Iceberg biome.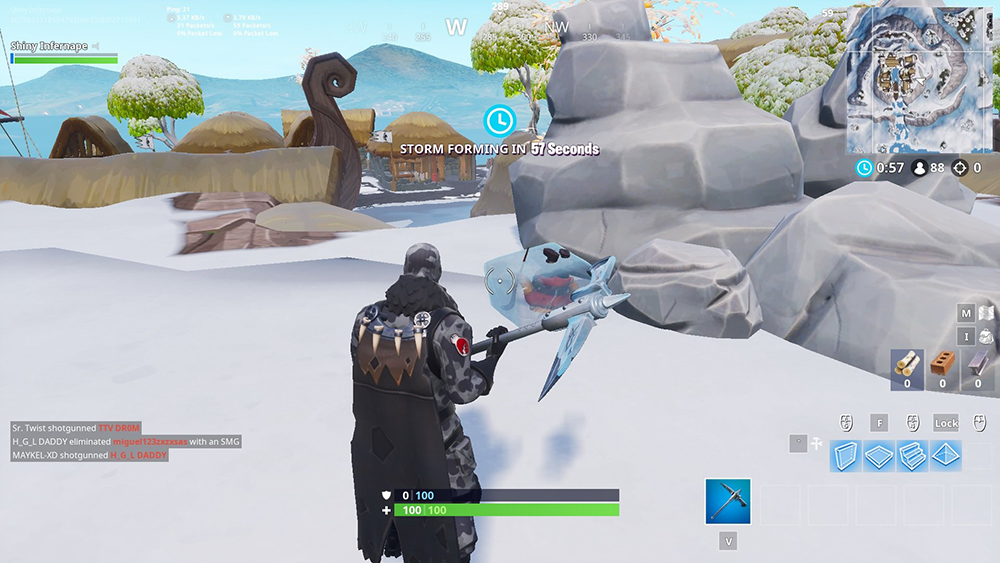 Before we begin, remember, parents, that the Battle Pass is a completely optional premium add-on in each of Fortnite's seasons. Each Battle Pass gives players extra stuff to do while playing, but no one is required to buy them.
Here's where you need to look to find these chilly gnomes:
South of the houses at Snobby Shores, under a tree that's on top of a hill
West of the wall outside of Lucky Landing
At the southern border of the map, east of Happy Hamlet and overlooking a cliff
On the eastern peak of Viking Mountain, next to rocks
On the hill that's south of the soccer stadium near Tilted Towers
On top of the mountain that's south of Shift Shafts, close to the zipline
Near the trees close to the lodge that's north of Frosty Flights
In the southeastern area of Greasy Grove
By Happy Hamlet's northern entrance
To the south of the castle at Polar Peak, close to the tower
In the southwest corner of the map, in the yeti cave