Players can become Thanos, or try to defeat him before it's too late.
Last Spring, Thanos from the film Avengers: Infinity War appeared in Fortnite: Battle Royale as a limited time playable character. Now, ahead of the release of Avengers: Endgame in theaters on April 26, Thanos is back in Fortnite, and he's brought friends.
In a new Fortnite X Avengers crossover event, players can fight it out for Infinity Stones in a new limited time mode called Endgame. Players can fight as Thanos and his Chitauri Invaders, or use items inspired by the Avengers to fight against them.
In each Endgame match, Thanos and his Chitauri are challenged to find and collect the six Infinity Stones somewhere on the map. The other team is made up of heroes who must try to eliminate Thanos' team before they can achieve their goal. The first Chitauri player to find an Infinity Stone will transform into Thanos, who has a special abilities, like punch and beam attacks. Thanos will become more powerful as additional Infinity Stones are claimed by his team.
If Thanos is eliminated, another Chitauri will become Thanos after a short time (unless Thanos is the last player standing on that team). Players on both teams will respawn when they're eliminated, unless Thanos' team is able to find all six Infinity Stones. If this happens, heroes won't be able to respawn, and Thanos' team will be challenged to find the remaining players and take them out.
At the beginning of each match, the heroes start with a treasure map that leads to a "Mythic Avengers item." Other items inspired by the Avengers superheroes can be found in chests scattered across the in-game map. Players can find items like Hawkeye's Bow, Captain America's Shield, and Iron Man's Repulsors.
To keep the Avengers theme going, an outfit, back bling, and pickaxe based on Black Widow have been added to the in-game Item Shop.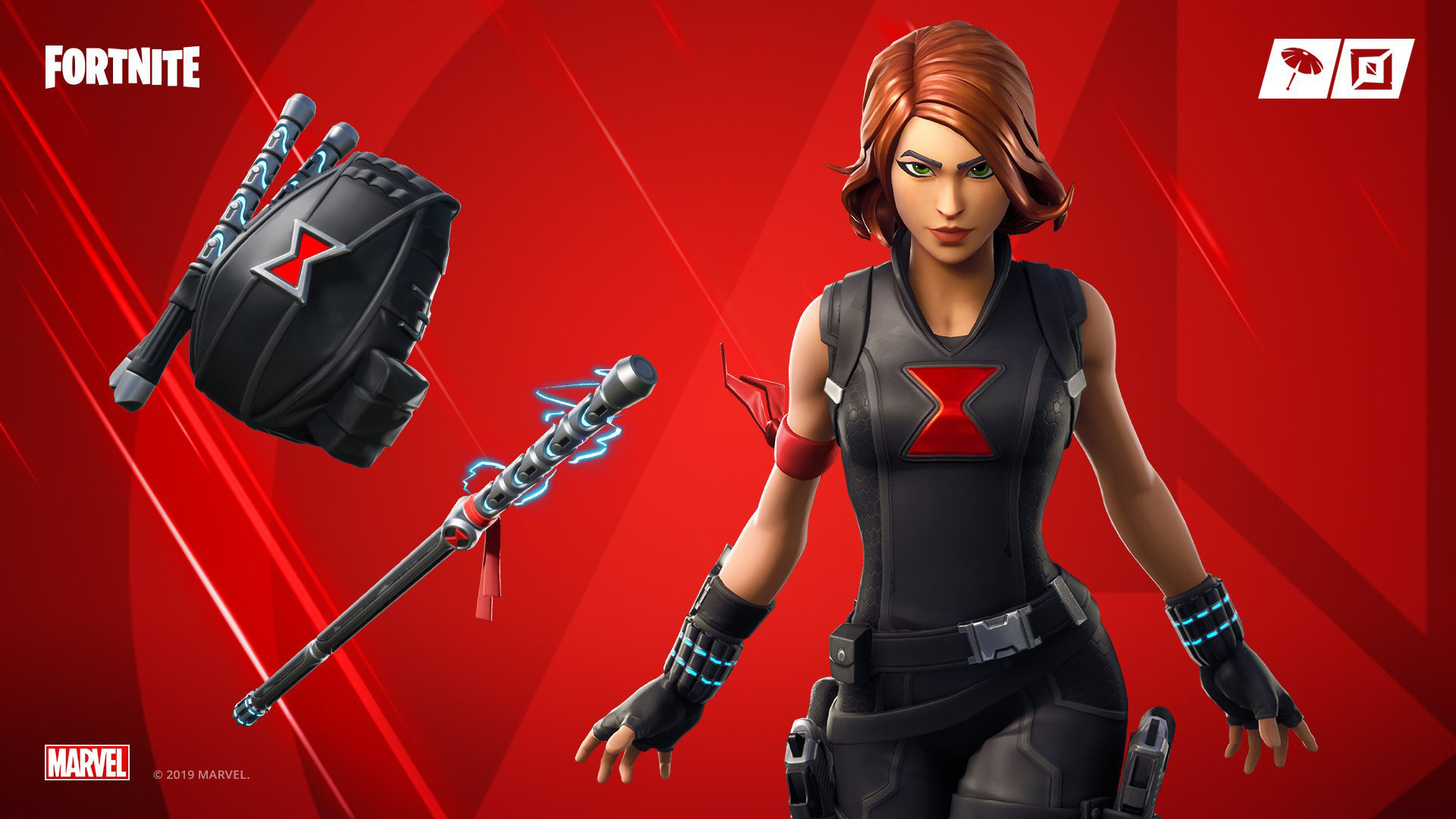 Finally, the game's latest update contains additional changes to Battle Royale, as well as updates to Fortnite Creative and Fortnite: Save the World. Check out the game's V8.50 patch notes to see everything that's changed.