Explore a fantasy world in this turn-based tactics game.
Fort Triumph is a turn-based tactics game from publisher All In Games and developer CookieByte Entertainment. The game takes players to a fantasy world, where they'll be able to collect upgradeable heroes and complete missions by defeating creatures like spiders and skeletons.
In Fort Triumph, players start with three heroes on their team, each with a different class, or specialty. Specifically, the Paladin is a melee attacker (it can attack enemies when it's standing right next to them), while the Mage and Ranger use magic and arrows (respectively) to attack enemies from afar. Soon after starting the game's Campaign mode (Story mode), players can add a fourth hero to their collection to round out their team.
During battles, players have a limited number of points to spend with each hero on each turn. These points can be spent to move heroes around the map and take actions. For instance, they can move a hero so that it takes cover behind a tree, attack an enemy with a spell, and more. Once players have finished their turn, the computer-controlled enemies take a turn, and so on.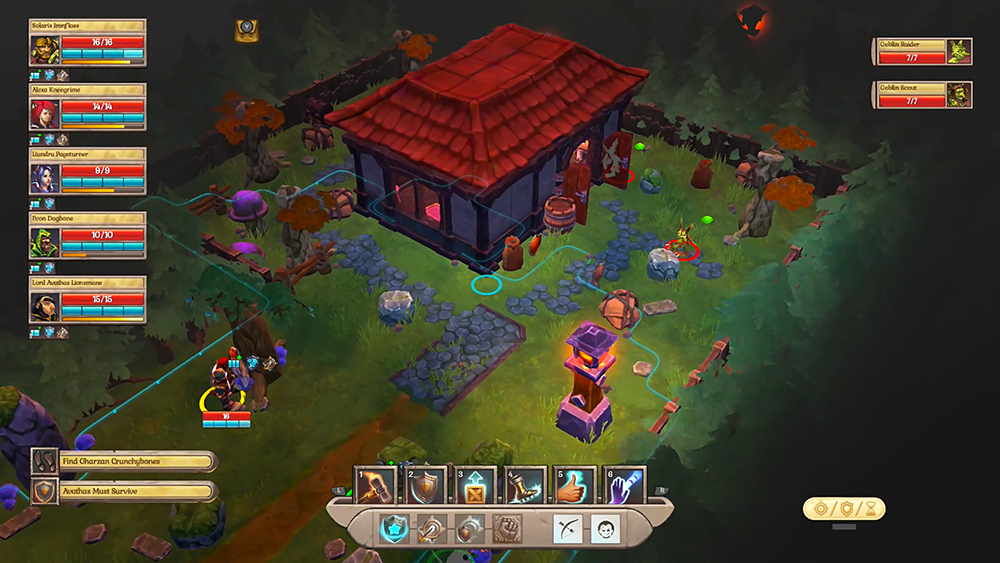 The game's battle environments are procedurally generated (meaning they're random in design), so if players restart a battle that isn't going their way, it won't be the same experience the second time around. Since each hero has a different set of skills, as well as different strengths and weaknesses, players will need to use strategic thinking to determine what to do on each turn based on the environment they're in and the enemies they're facing.
In addition to attacking enemies with traditional weapons and magical spells, players can also attack enemies using the environment. For instance, they can have their Mage topple a nearby tree so it falls on an enemy that is hiding behind it.
As players progress, their heroes will gain experience points and level up. This allows players to unlock new abilities for their heroes to make them stronger. Players will also be able to visit their Town on the game's world map, where they can purchase buildings, upgrades, and more.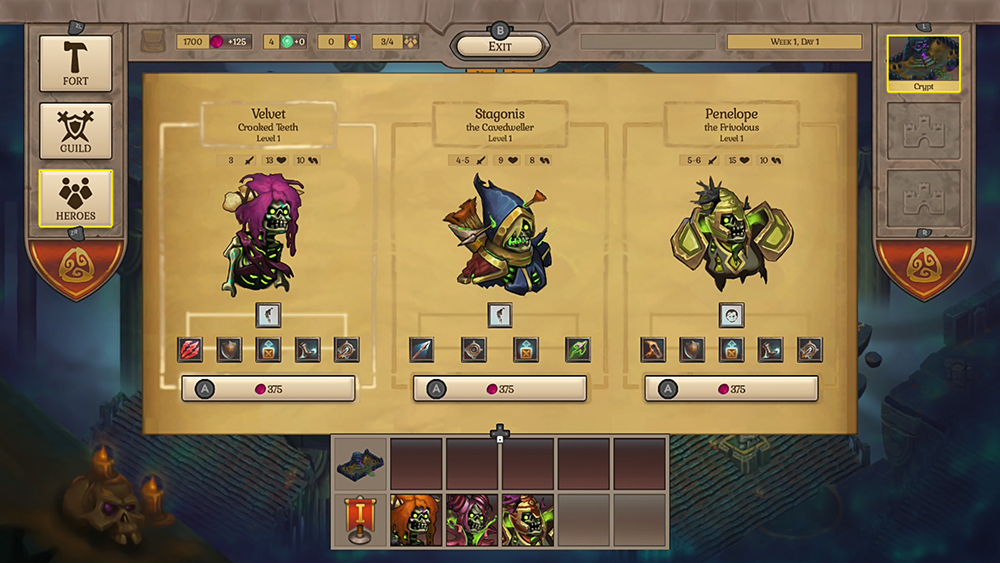 By default, Fort Triumph's Campaign mode utilizes a "perma-death" feature, but players can turn this off before they begin. (When perma-death is turned on in a video game, characters that die during battle stay dead, rather than being resurrected at the end of a stage or encounter.) There are also multiple difficulty levels to choose from.
Finally, in addition to a Campaign mode, Fort Triumph includes a Skirmish mode that allows players to battle against the computer or other players. Each Skirmish battle can support up to eight players.
Fort Triumph is now available on Switch, PlayStation 4, Xbox One, and PC for $19.99. The game is rated T for Teen by the ESRB.
Check out some gameplay from Fort Triumph on Switch in our video below. It's worth pointing out that we encountered some unresponsive menus during our time with the game, but this appears to be a bug, since closing and reopening menus seemed to fix the issue. It's possible this issue may be fixed in a future game update.
Disclosure: SuperParent received a code for Fort Triumph on Switch for coverage purposes.