Grow crops and collect animals in this free-to-play farming game.
Zynga has released FarmVille 3 on iOS and Android, as well as on M1 Mac devices. The game is the latest installment in the FarmVille franchise, which began with the original FarmVille on Facebook in 2009.
In FarmVille 3, players will leave their life in the city and take over a farm in the country. They'll be able to grow crops, collect animals, complete quests, craft materials, and more as they expand their farm.
When players first begin FarmVille 3, they'll only have access to a few resources, crops, and animals, like the leghorn chicken and the holstein cow (as examples), but they'll unlock many more items over time, including crafting buildings where they can turn their basic resources into other things.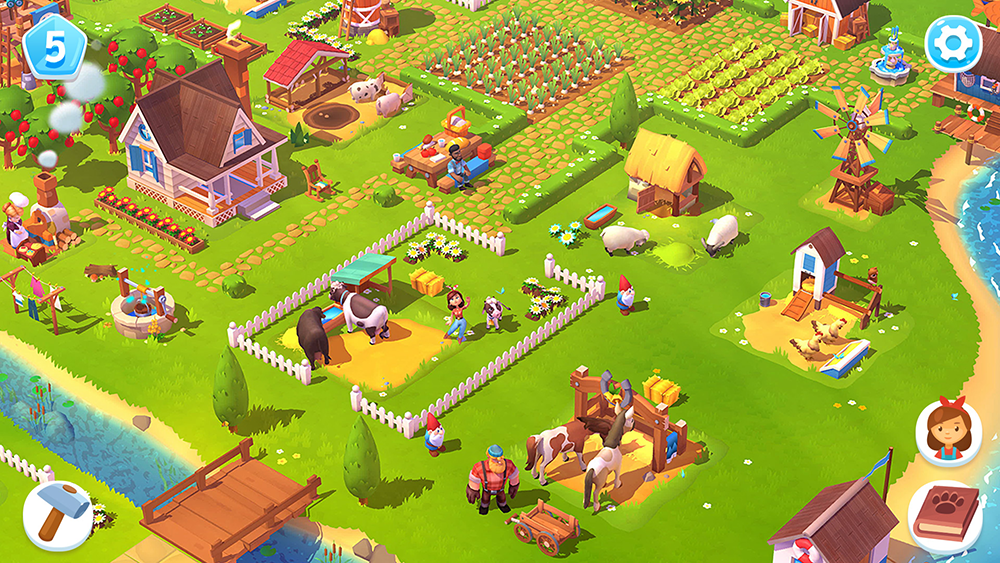 As players harvest crops and collect resources around the farm, they can sell these items to fulfill requests on the game's order board. As they fulfill these requests, they'll be able to collect additional animals, which can eventually breed and produce baby animals (when animals "fall in love," a stork will deliver the newborn baby to the farm).
Over time, animals will grow up into "elder" animals, which can be sold to an elder animal sanctuary. This gives players more room to collect younger animals for their farm so they can continue generating baby animals and other resources.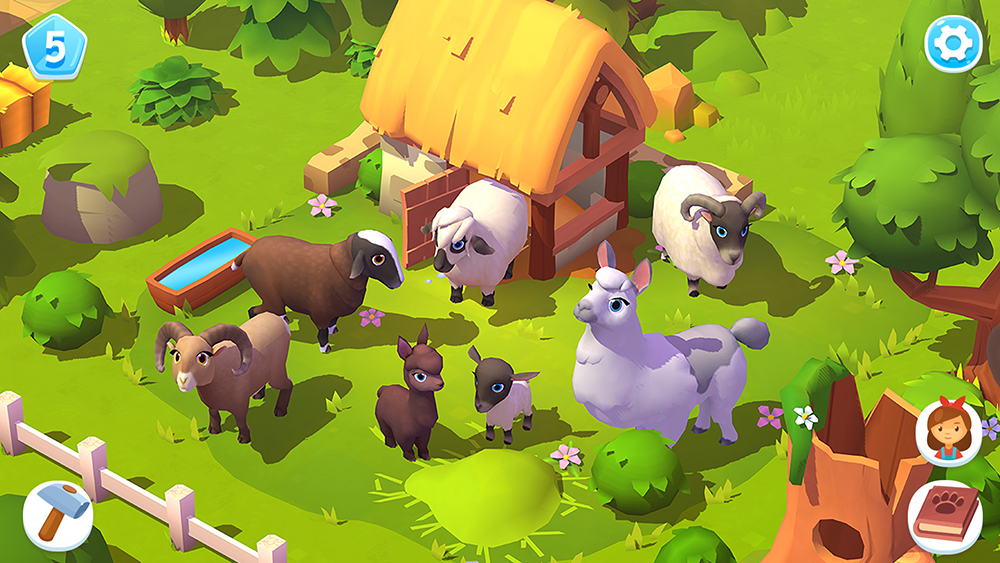 Finally, players can hire a variety of farmhands for their farms, which each have different specialties. For instance, Chad Wood is a lumberjack who can be told to chop down trees around the farm. Players have a limited number of "Farmhand Energy" points to spend at any one time, and this energy automatically recharges over time. Players can also spend premium currency to refill this energy level instantly.
In addition to using premium currency to purchase Farmhand Energy, players can also spend premium currency on items in the game's store. In addition, crops take time to grow, animals take time to produce resources, and crafting buildings take time to produce items, but players can speed up all of these timers with premium currency.
These aren't all of the ways players can spend premium currency in the game, so make sure to manage your device's settings to prevent littles from accidentally spending money if they're playing the game.
FarmVille 3 is now available to download for free on iOS, Android, and M1 Mac devices. The game is rated 4+ on iOS and E for Everyone on Android. In addition to having optional in-game purchases, FarmVille 3 also allows players to watch ads to receive free items.
Check out a gameplay video from FarmVille 3 on iOS below.