Play mini-games to grow your farm on iOS.
Farm It is a casual farming game on Apple Arcade, Apple's game subscription service that gives subscribers unlimited access to a curated selection of games for a flat monthly price. The games on Apple Arcade do not contain in-app purchases or advertisements.
In Farm It, players will create a farm in the magical land of Pandora, where crops grow super quickly and to huge sizes. The game lets players complete a farming mini-game to grow crops and collect resources, which they can sell or use to expand their farm.
The farming mini-game asks players to clear obstacles, water, and harvest crops using giant tools. This is done by swiping up and down on the screen to move each tool.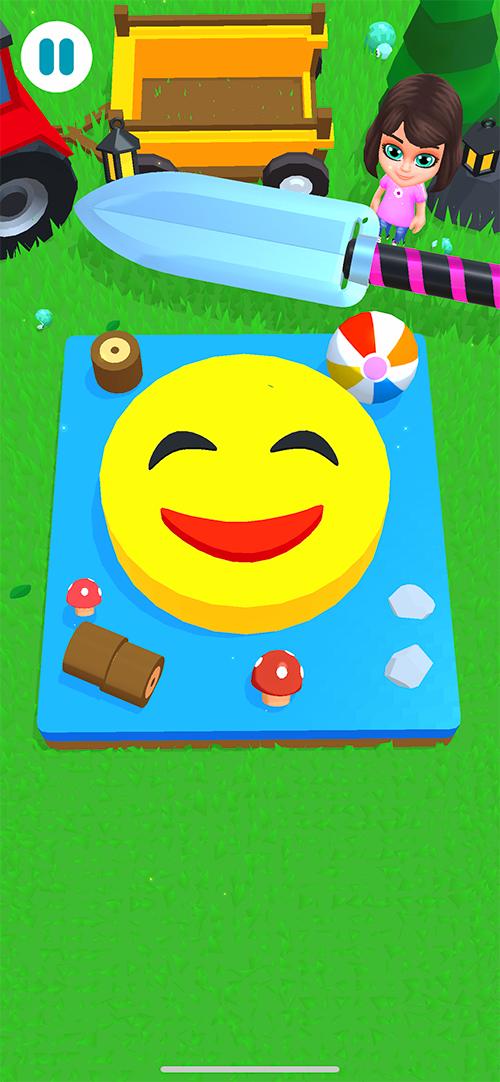 To start, players will use a large trowel to break up obstacles and resources (like wood and gems) and then sweep them toward the top of the screen, where they're automatically collected.
From there, they can choose the crop to plant, and they'll need to move a large irrigation tool over the crops to make them instantly grow. Finally, they can use a large blade to harvest the crops and sweep them toward a container at the top of the screen. The mini-game ends by asking players to carefully dump their crops into a truck so they can be put in storage.
At the beginning of the game, players only have access to a few types of crops and a single building (their farmhouse), but they will quickly expand and add a workshop and market stall to their farm.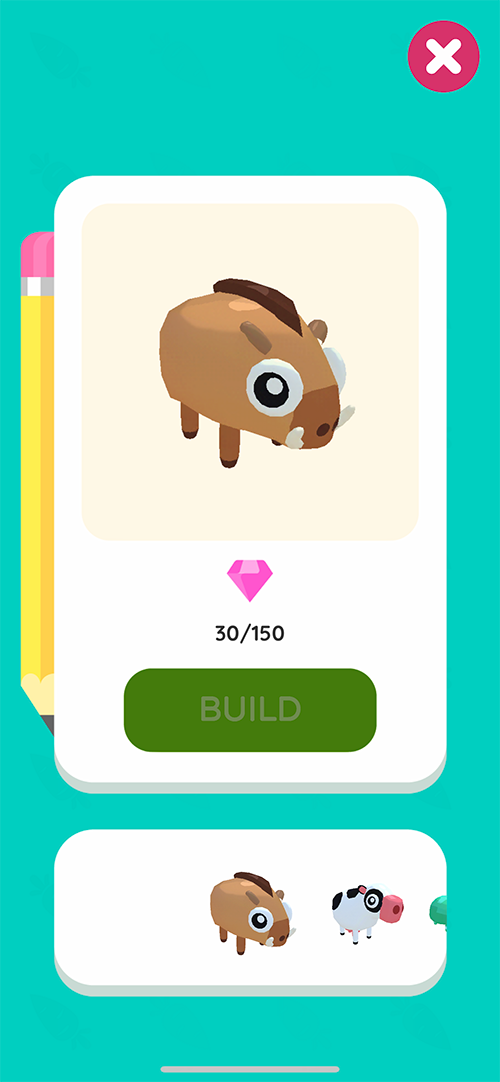 The workshop allows players to use resources to unlock animals and construct a wide variety of decorations for their farm. (Players can also spend resources on decorations that they can use to decorate thier farmhouse.)
Meanwhile, the market stall allows players to sell their crops and other products to customers to earn in-game coins. For instance, one customer may want to buy a large number of carrots. Some customers want a food item that must be cooked inside the farmhouse. The act of cooking is done through another small mini-game.
Some of Farm It's features are locked behind the game's day and night system. That is, each time players complete the farming mini-game, sell something at the market stall, or build something at the workshop, they'll move the in-game clock forward toward the next day. Once players reach Day 5, they'll unlock the ability to raise animals, like chickens and pigs (this changes the mini-game), and once they reach Day 20, they'll unlock a fishing mini-game.
Finally, as players move through in-game days, they'll unlock access to different kinds of crops and animals.
Farm It is available now on Apple Arcade. The game is rated 4+.
Check out some Farm It gameplay in our video below.