This educational title features horse-themed quizzes and mini-games.
In 2021, Microids released Equestrian Training on PlayStation 4 and PC. Now, the game is available on Nintendo Switch. The educational mini-game title allows players to test their knowledge of horses and play horse-themed mini-games.
Equestrian Training offers three main gameplay modes: Learning, Exam, and Mini-game.
The Learning mode allows players to answer multiple-choice quiz questions related to horse care, horse riding, and general horse knowledge. Players can choose from multiple difficulty levels, and they can also decide whether or not they want questions to be timed. In this Learning mode, players can answer 10, 20, or 30 questions in a single quiz. The game has over 2,500 questions in its library.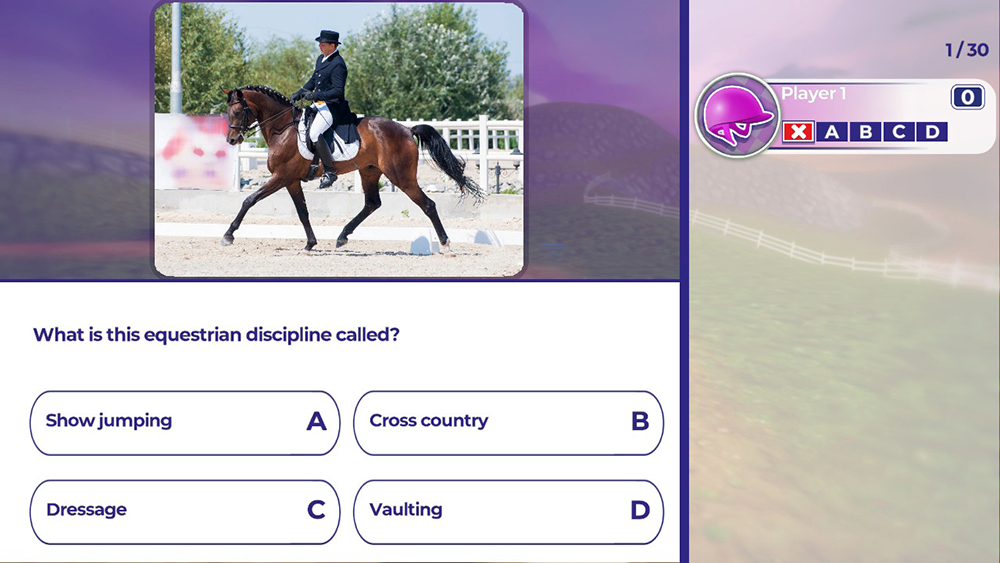 The Exam mode, meanwhile, features seven different exams to complete, which each feature 20 timed multiple-choice questions.
Finally, the Mini-game mode offers three mini-games: Endurance, Show jumping, and Grooming.
The Endurance game challenges players to complete riding courses within a certain amount of time by managing their horse's speed while also keeping an eye on their energy level. The Show jumping game asks players to manage their horse's speed as they make their way through courses and press the correct buttons in time with prompts that appear on the screen. Lastly, the Grooming mini-game allows players to take care of horses by using a variety of brushes and tools.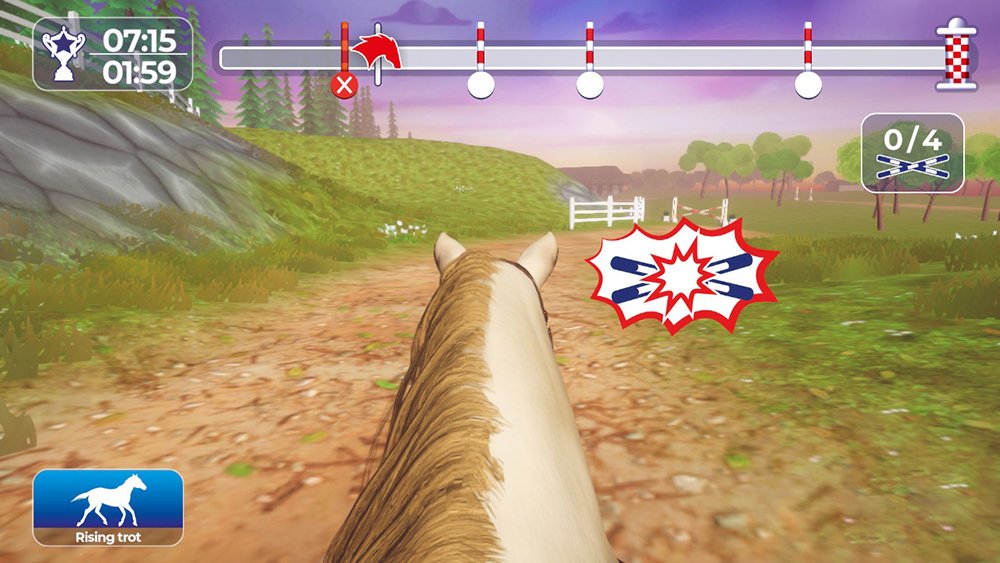 In addition to offering single-player gameplay, Equestrian Training offers local multiplayer for up to four players in the same room.
Equestrian Training is now available on Switch and PlayStation 4 for $34.99 and on PC for $19.99. The game is rated E for Everyone by the ESRB.
While Equestrian Training offers family-friendly gameplay, the game has lots of text to read, so players will need to know how to read or play alongside someone who can.
Check out some gameplay from Equestrian Training on Switch in our video below.
Disclosure: SuperParent received a copy of Equestrian Training on Switch for coverage purposes.