Even if you're not attending the convention, you can still purchase some of these figures at select retailers.
Emerald City Comic Con (ECCC) 2020 will be held from March 12-15 in Seattle, Washington. While the event is still about a month away, Funko has already announced what it will have for sale at the show.
As we've come to expect from Funko, the list of exclusive figures for this year's ECCC includes products inspired by a wide variety of brands, television shows, and more. For Instance, there are flocked versions of the previously released Charmander and Bulbasaur Pokemon Pops, as well as a new NBA Pop of Shawn Kemp, a Pop of Dwight from the popular television show The Office, and even a Pop of the Loch Ness Monster.
In addition to regular Pop figures, Funko will also have a few "Soda" vinyl figures for sale, like a green Huckleberry Hound and multiple figures based on Scott Pilgrim.
Even if you won't be attending Emerald City Comic Con this year, many of these figures will be "shared retailer exclusives," meaning they'll also be available at specific retail stores.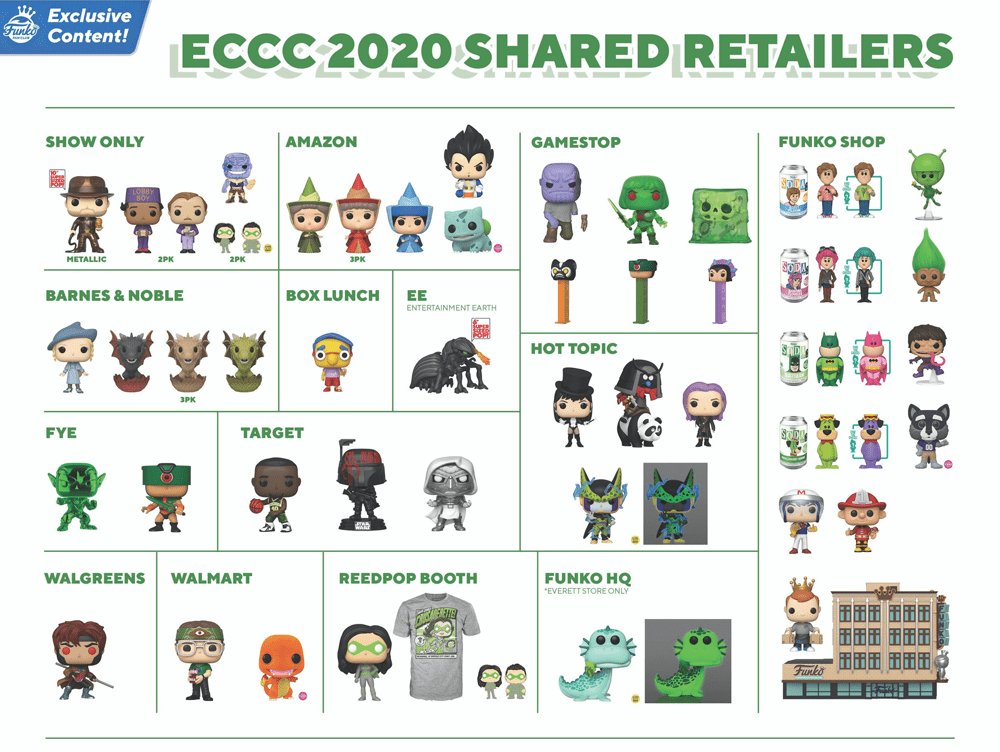 Here are some of the highlights.
Flocked Charmander – Walmart
Flocked Bulbasaur – Amazon
Sleeping Beauty Fauna, Flora, and Merryweather 3-Pack – Amazon
Harry Potter Fleur Delacour – Barnes & Noble
Thanos – GameStop
Boba Fett – Target
To learn more about Funko's plans for Emerald City Comic Con 2020, head over to Funko's blog.

Brandy Berthelson has been writing about video games and technology since 2006, with her work appearing on sites including AOL Games, Digital Spy, and Adweek. When she's not gaming, Brandy enjoys crafting, baking, and traveling with her husband.