Check out these recommendations!
Easter is only a few short weeks away! If you're planning on giving an Easter basket to a young person in your life this year, check out our recommendations for some fun toys, tabletop games, and more that they can enjoy long after the holiday has passed!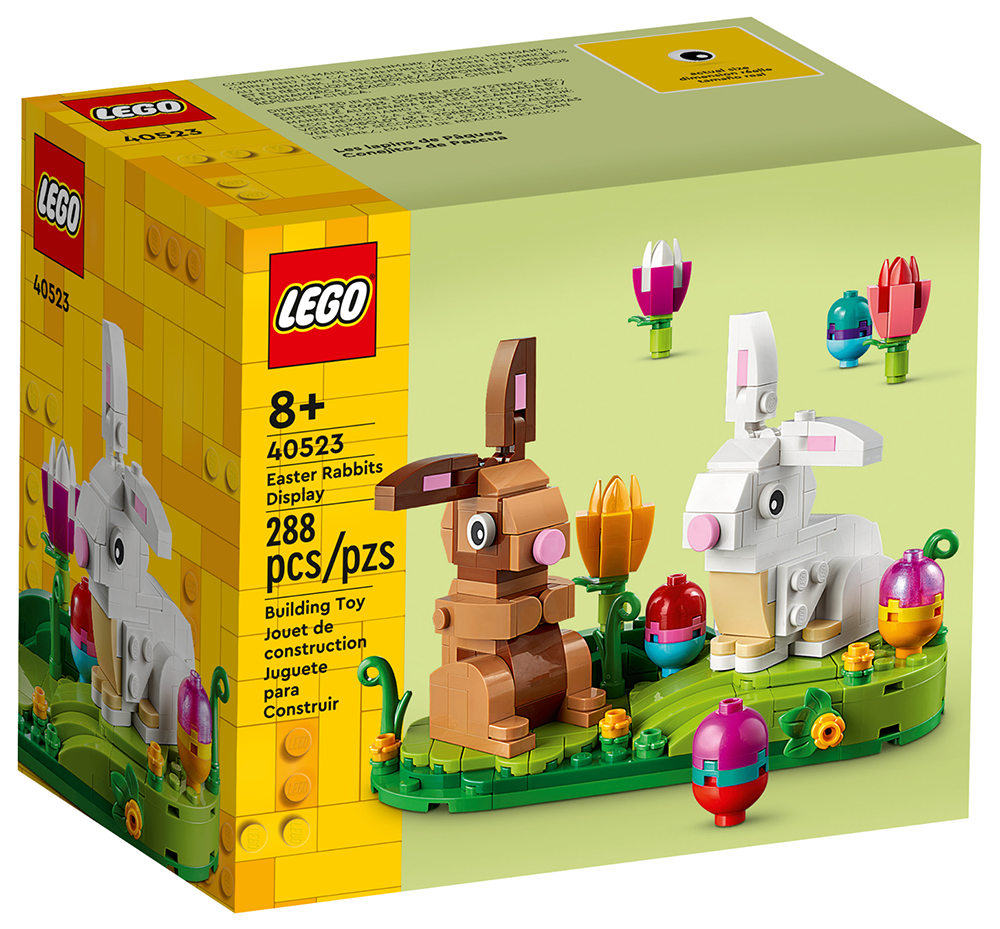 Lego Easter Rabbits Display
Price: $12.99
Age Rating: 8+
This adorable building set features 288 pieces. It allows you to build a cute display of two bunnies with flowers and Easter eggs. While this building set is technically sold out on Lego's website (it's backordered until June 2022), you may be able to find it in a Lego store near you.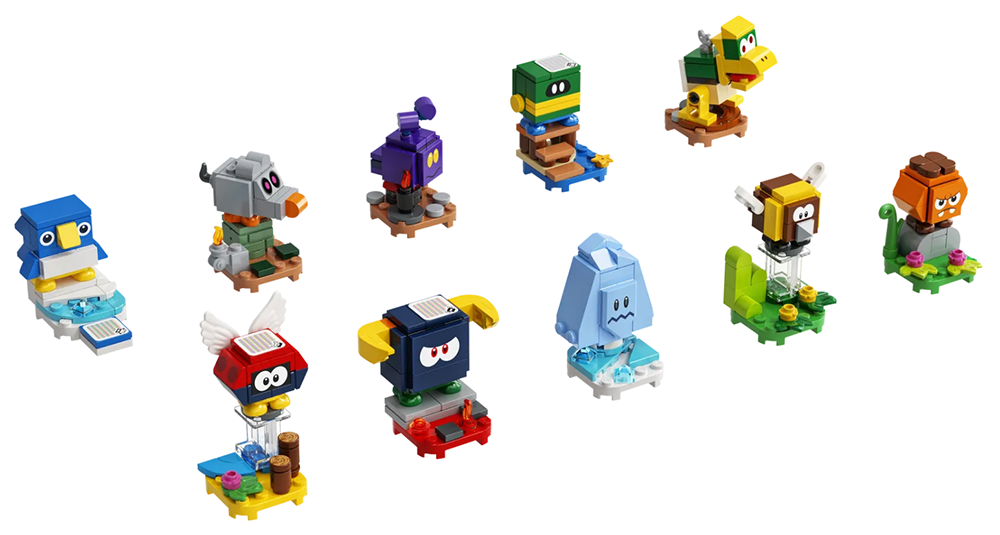 Lego Super Mario Character Packs – Series 4
Price: $4.99
Age Rating: 6+
These blind bag building sets are part of Lego's Super Mario line, which features products that allow kids to create their own real-world courses that are inspired by levels in the Super Mario video games. Each character pack includes the pieces you need to build one random character. If you're interested in additional Lego Super Mario gift ideas, you can learn more about Lego's Super Mario products in our previous coverage. Just keep in mind that many products cost more than $20.

Something Wild
Price: $7.99 – $8.99
Age Rating: 6+
Something Wild is Funko Games' line of mix-and-match card games that have gameplay that's similar to titles like Rummy and Phase 10. Each deck is inspired by a different brand or set of characters, such as Dr. Seuss and Disney's Aladdin, among many others. You can play a game of Something Wild using a single deck, and you can also mix-and-match multiple decks to create a custom gameplay experience. You can learn more about Something Wild in our review.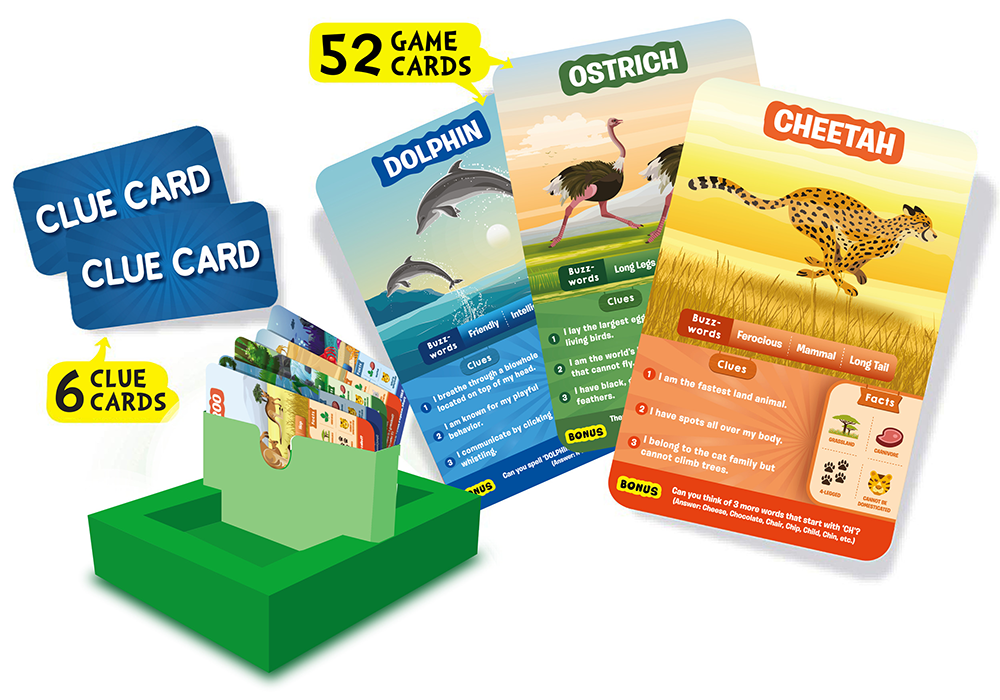 Guess in 10: World of Animals
Price: $9.99
Age Rating: 5+
Inspired by the classic game of 20 Questions, the games in the Guess in 10 franchise challenge players to figure out which object, animal, etc. is on a card by asking questions that can be answered with "yes" or "no." As an example, Guess in 10: World of Animals challenges players to determine which animal is on each card. You can learn more about Guess in 10: World of Animals in our hands-on feature.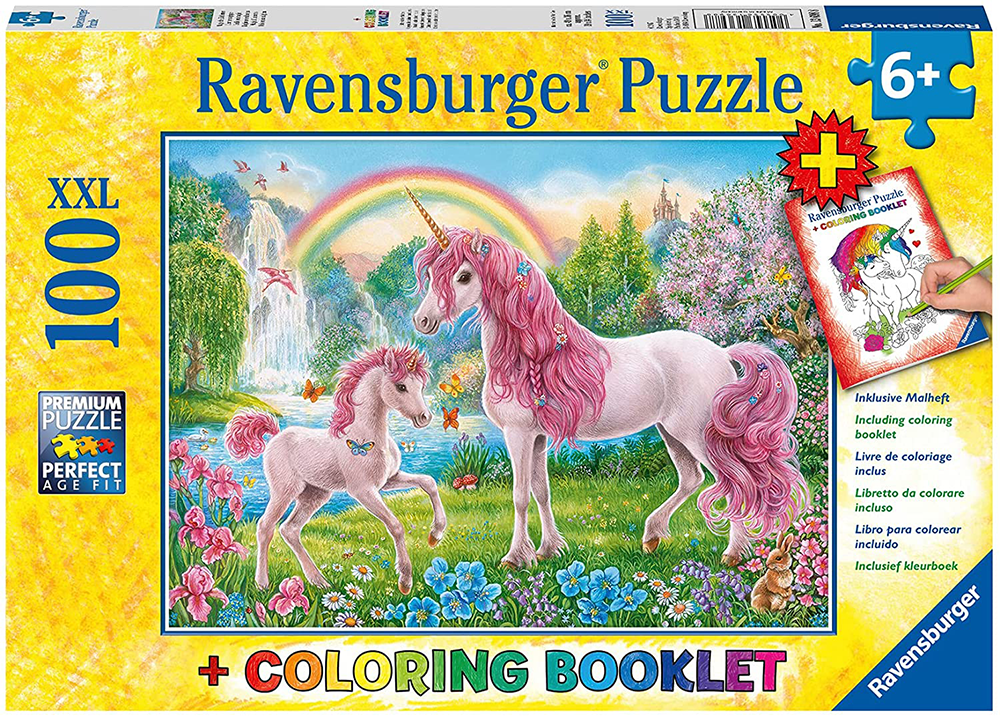 Magical Unicorns Jigsaw Puzzle
Price: $15
Age Rating: 6+
This 100-piece jigsaw puzzle features Ravensburger's "XXL" pieces, which are larger than normal jigsaw puzzle pieces (this should make the puzzle easier for young kids to put together). This puzzle also comes with a coloring booklet for extra fun. You can find this puzzle on Amazon.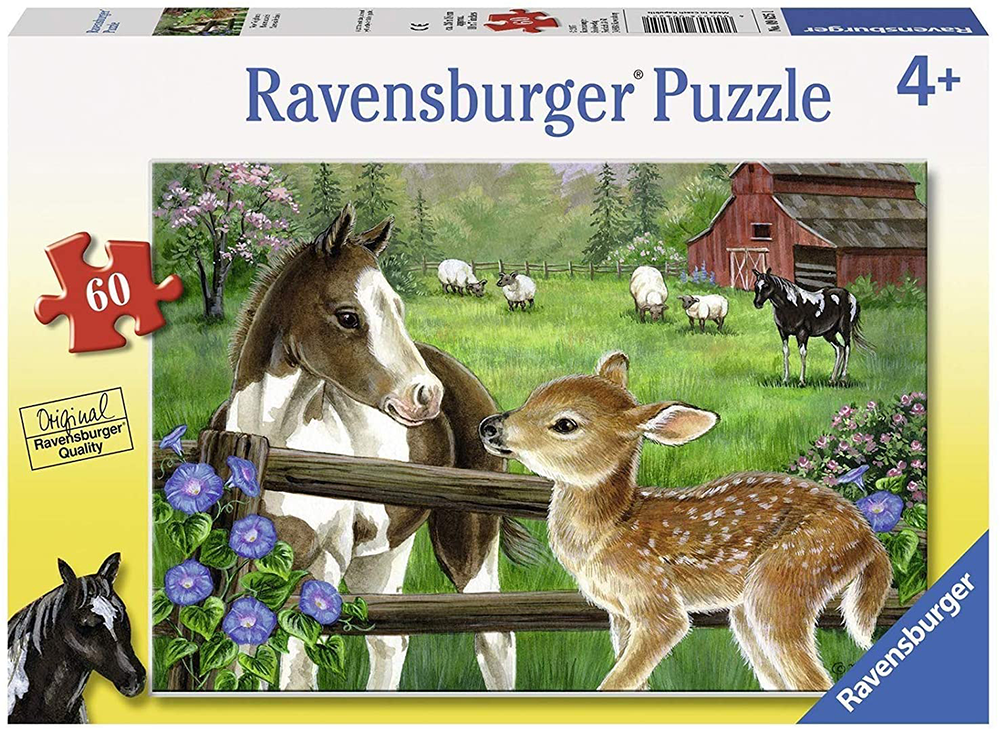 New Neighbors Jigsaw Puzzle
Price: $12.99
Age Rating: 4+
If you're looking for a jigsaw puzzle for an even younger kiddo, this option from Ravensburger features 60 pieces and has an age rating of 4+. It's available to purchase on Amazon.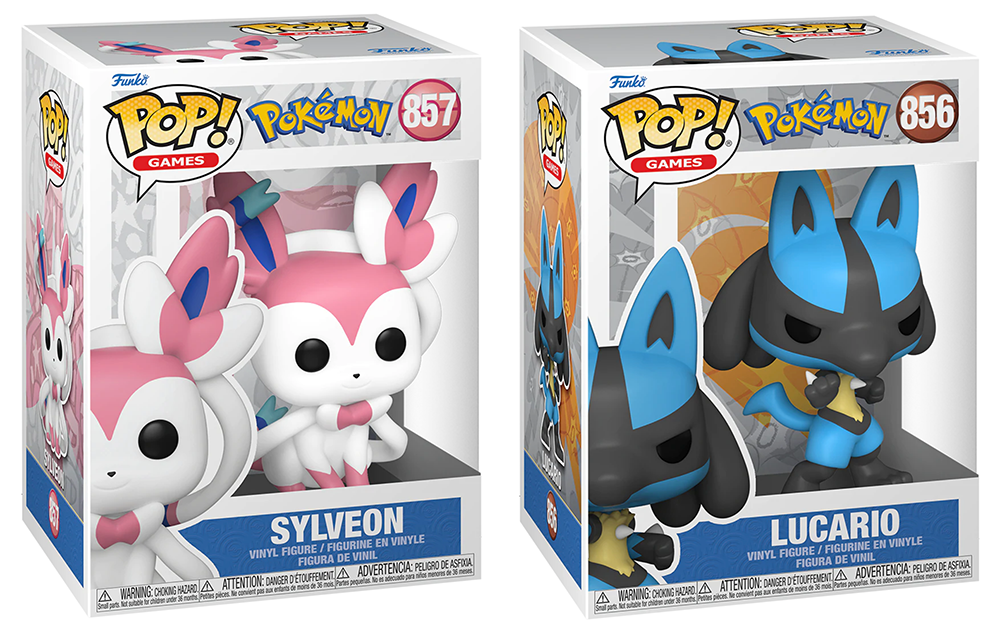 Pokemon Funko Pops
Price: $12 each
Age Rating: 6+
If there's a Pokemon fan in your life, check out two of Funko's newest vinyl Pop figures, inspired by Sylveon and Lucario. Or, if your littles aren't into Pokemon, Funko has tons of other options to choose from, inspired by Disney characters, DC Comics, Star Wars, and much more. Prices for Funko's products vary, but many fall under the $20 price point.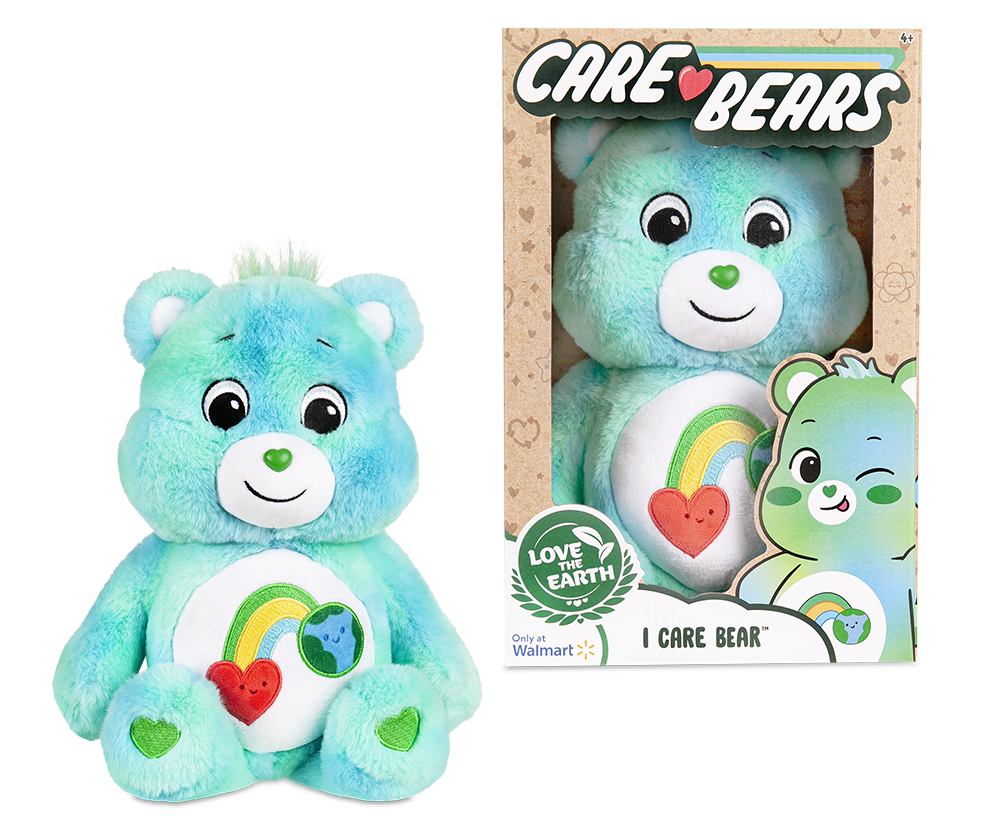 I Care Bear
Price: $13.97
Age Rating: 4+
Available exclusively at Walmart, this Care Bear stuffed plush celebrates taking care of the Earth. According to manufacturer Basic Fun, the "I Care Bear is made of approximately 94% recycled polyester, and his box is made from 100% recycled paper and printed with eco-friendly soybean ink."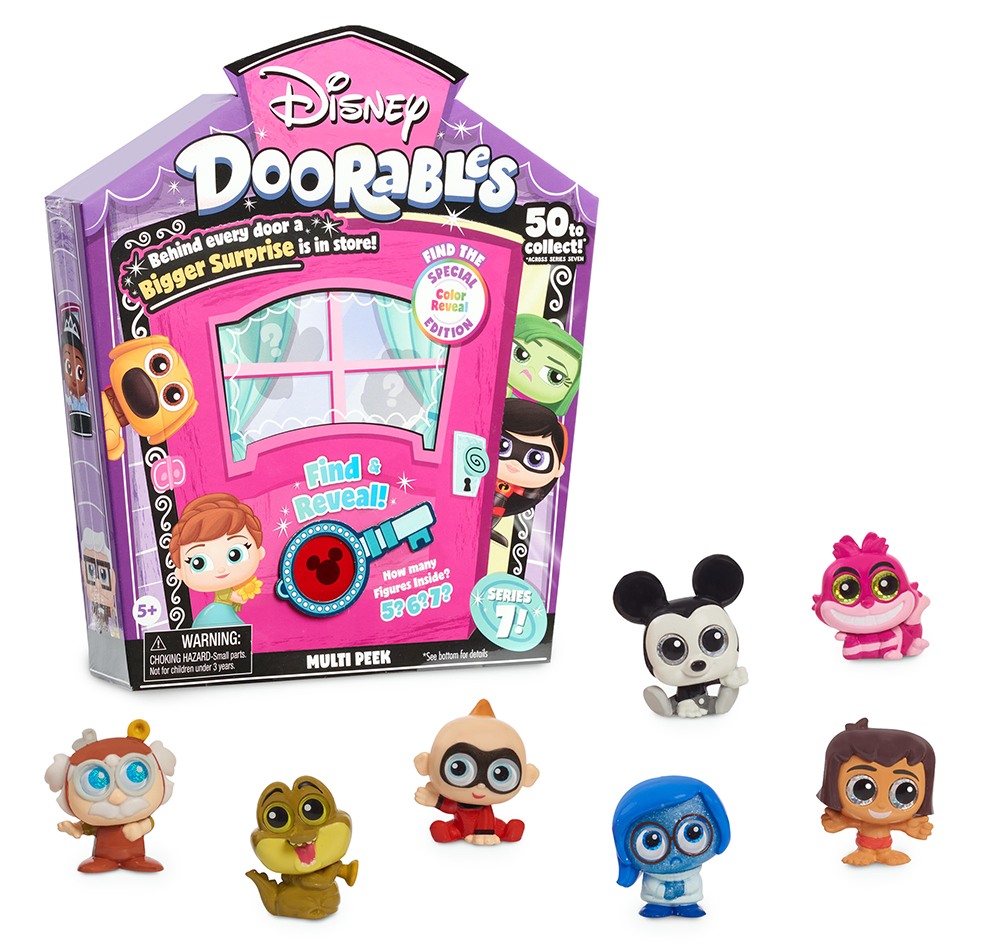 Disney Doorables Multi Peek Series 7
Price: $11.99
Age Rating: 5+
Just Play's latest series of Disney Doorables toys features 50 figures to collect, including characters from Beauty and the Beast, The Princess and the Frog, The Jungle Book, and Frozen Summer, among others. Each package contains 5-7 figures, and you won't know which figures you'll receive until you make a purchase. Series 7 of the Disney Doorables Multi Peek toys can be purchased at Walmart, Amazon, and Target.
---
SuperParent previously received copies of Something Wild and Guess in 10: World of Animals for coverage purposes. Our coverage remains objective.
Top image © Li Ding / Adobe Stock