The mobile app was designed to help kids learn to read English.
Duolingo, the company behind the popular language learning app of the same name, has released a new app designed to help kids learn to read.
Duolingo ABC is available on iOS in the U.S., Canada, U.K., Ireland, Australia, and New Zealand. It was designed to be used by kids from 3 to 6 years old.
In Duolingo ABC, parents can begin by entering their child's name or nickname, and then their age. The app contains speaking exercises, so parents will also be asked if they want to give the app access to the device's microphone.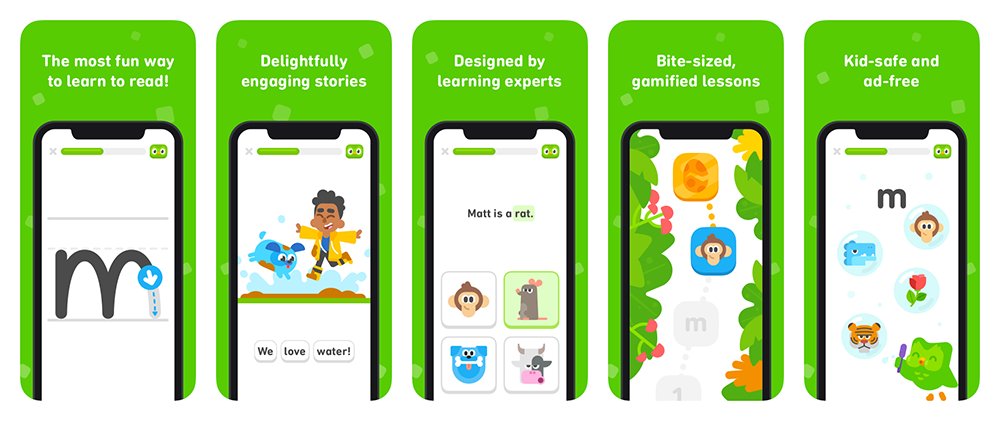 Once kids are in the app, they can complete over 300 lessons that focus on topics like the alphabet, phonics, and more. For instance, one activity may contain a short story, allowing kids to read along with the narrator as each word is highlighted on the screen, while another activity may show kids a variety of objects and ask them to tap the ones that begin with a certain letter.
Kids are asked to complete activities in a specific order, and they can replay any activities they've already completed.
In a statement, Luis von Ahn, CEO and co-founder of Duolingo, commented on the app:
"We created Duolingo ABC to tackle the global problem of illiteracy. Teaching people how to read and write can change lives. By taking everything we know about how people learn languages, and how to keep learners motivated with gamification, we believe we can make a dent in global literacy rates."
Duolingo ABC is available to download for free on iOS, and it will come to Android in the future. The app doesn't contain ads or in-app purchases.