Help the Trolls save their home from the power of jazz music.
GameMill Entertainment recently released DreamWorks Trolls Remix Rescue on consoles and PC. The game is inspired by the DreamWorks Trolls film franchise.
DreamWorks Trolls Remix Rescue is a 3D platformer with a musical theme. The game allows players to customize their own Trolls character by choosing from different hair colors, nose colors, and more, and then embark on a quest to save the Troll Kingdom from Chaz, an evil Troll who loves jazz music.
As players make their way through the game, they'll be challenged to jump on and over platforms, avoid obstacles, defeat enemies, and more. Players can also play music-themed mini-games as they progress.
Over time, players will unlock new abilities for their Trolls, such as a Bounce ability that allows them to perform wall jumps to climb vertical surfaces.
Players can also collect gemstones as they play, which can be spent on new outfits and accessories for their character. Players can change their character's appearance, as well as choose from different customizable "stock" Troll designs, at wardrobes found throughout the in-game world.
The game also allows players to unlock additional playable characters as they progress, including Poppy, Branch, and Guy Diamond.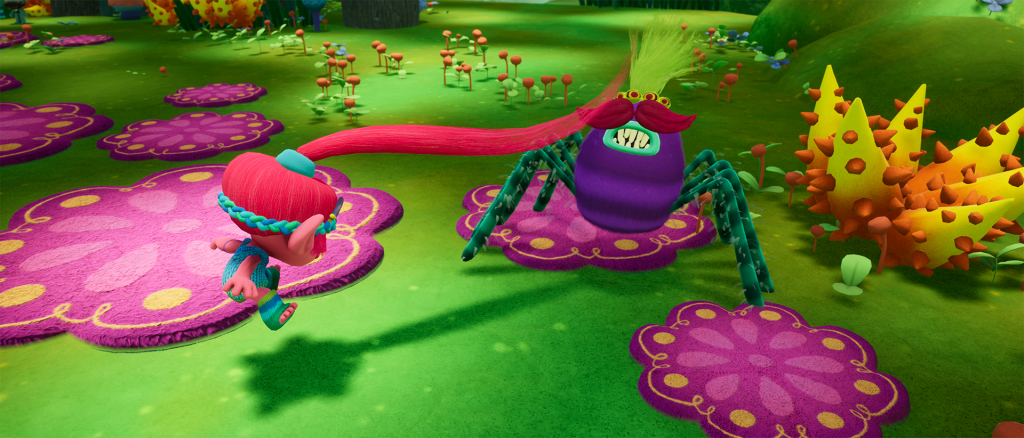 While players can complete DreamWorks Trolls Remix Rescue on their own, the game also supports local multiplayer gameplay for up to four people in the same room.
In addition, if players want to take a break from the game's main story, they can play music-themed Rhythm Games as much as they'd like from the game's main menu.
DreamWorks Trolls Remix Rescue is now available for $49.99 on Switch, PlayStation consoles, Xbox consoles, and PC. A Digital Deluxe Edition of the game is also available for $59.99. It includes the base game of DreamWorks Trolls Remix Rescue, as well as the "Deluxe Character Pack," which features two additional playable characters and three exclusive costumes. The Deluxe Character Pack can also be purchased on its own for $14.99.
DreamWorks Trolls Remix Rescue is rated E for Everyone by the ESRB.
Disclosure: SuperParent received a code for DreamWorks Trolls Remix Rescue for coverage purposes.