Search for treasure in this kid-friendly adventure game.
DreamWorks Spirit Lucky's Big Adventure is a kid-friendly video game from Outright Games, the publisher behind titles like Ben 10: Power Trip and Transformers Battlegrounds, among many others.
Dreamworks Spirit Lucky's Big Adventure is set in DreamWorks' "Spirit" universe, which follows a young girl named Lucky and her horse companion, Spirit, on adventures.
In Lucky's Big Adventure, players will help Lucky and her friends, Abigail and Pru, on their quest to find a hidden treasure after Lucky discovers a treasure map among her late mother's belongings.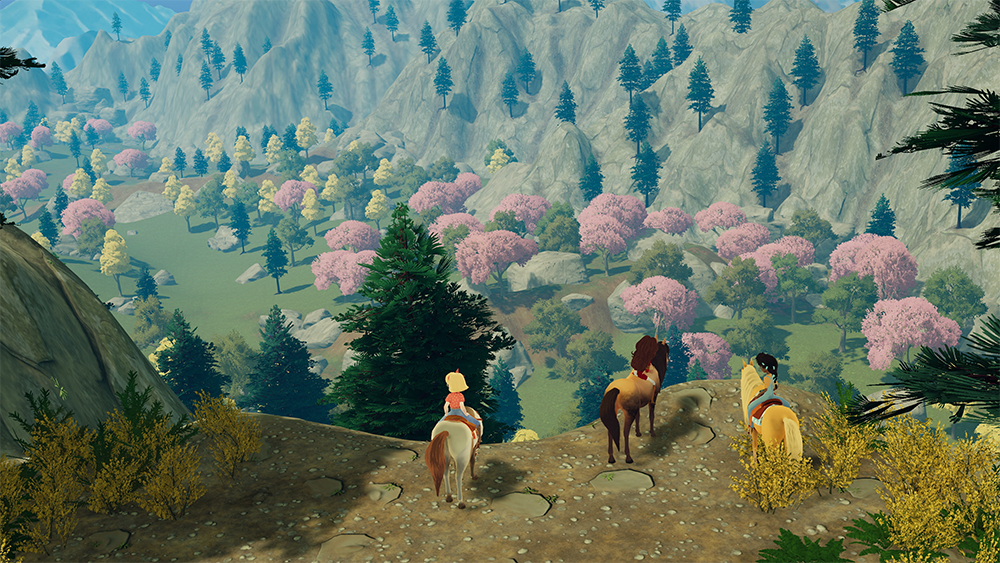 Lucky's Big Adventure is an open-world adventure game that will allow players to explore the world of Miradero on foot as well as on horseback. When riding Spirit, players can press a button to cause him to temporarily speed up, though he has a limited amount of stamina to use at any one time. Spirit's stamina will refill automatically when he's not sprinting, and players can also refill his stamina instantly by dismounting and giving him a hug, or by allowing Spirit to drink water from a trough.
As players make their way through Lucky's Big Adventure, they'll be able to complete quests by collecting important items, traveling to specific locations, and more. They can also use their in-game camera to take pictures that are stored in a photo album. When players discover an important location, it's added to their in-game map, allowing them to fast travel between these spots instantly, rather than being required to travel back and forth on foot or horseback.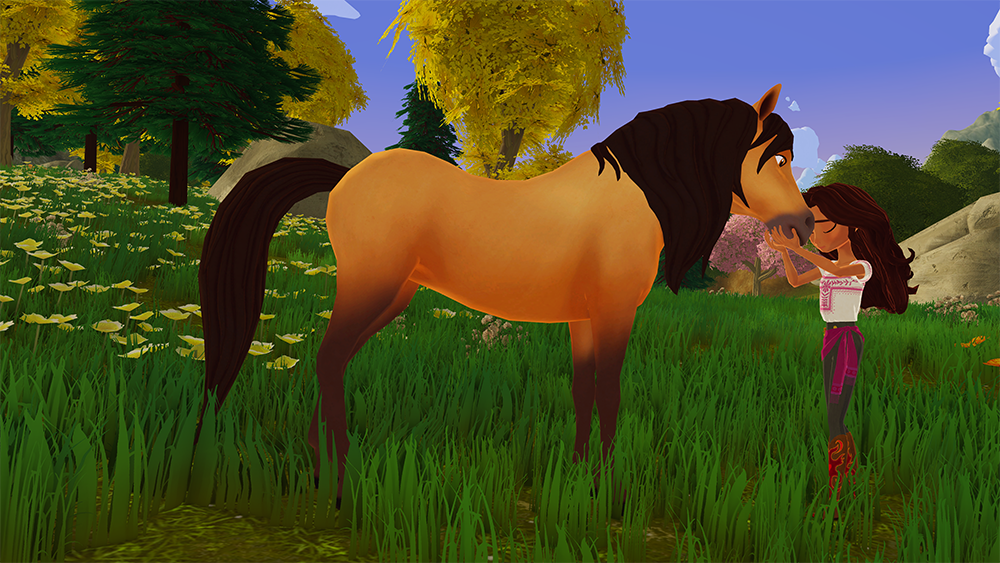 Dreamworks Spirit Lucky's Big Adventure is now available for $39.99 on Switch, PlayStation 4, Xbox One, and PC. The game is rated E for Everyone by the ESRB. Lucky's Big Adventure features partial voice acting, but much of the game's conversations and story is presented through text, so players will need to know how to read or play alongside someone who can.
Check out some gameplay from Dreamworks Spirit Lucky's Big Adventure on PC in our video below.
Disclosure: Outright Games gave SuperParent a code for this game for coverage purposes.