Kids can erase their artwork and start again whenever they want.
If you're looking for some screen-free gift ideas for the upcoming holiday shopping season, you may want to check out Doodle Tiles from CreateOn.
The Doodle Tiles kit allows kids (and kids at heart) to draw on white, magnetic tiles using five Crayola "write on wipe off markers" in black, red, yellow, green, and blue. The set is made with Magna-Tiles, so kids can use their imaginations to connect the tiles together to form different structures.
Once playtime is over, or whenever kids have a new idea, they can clean their tiles with a damp cloth so they can start again on a blank canvas.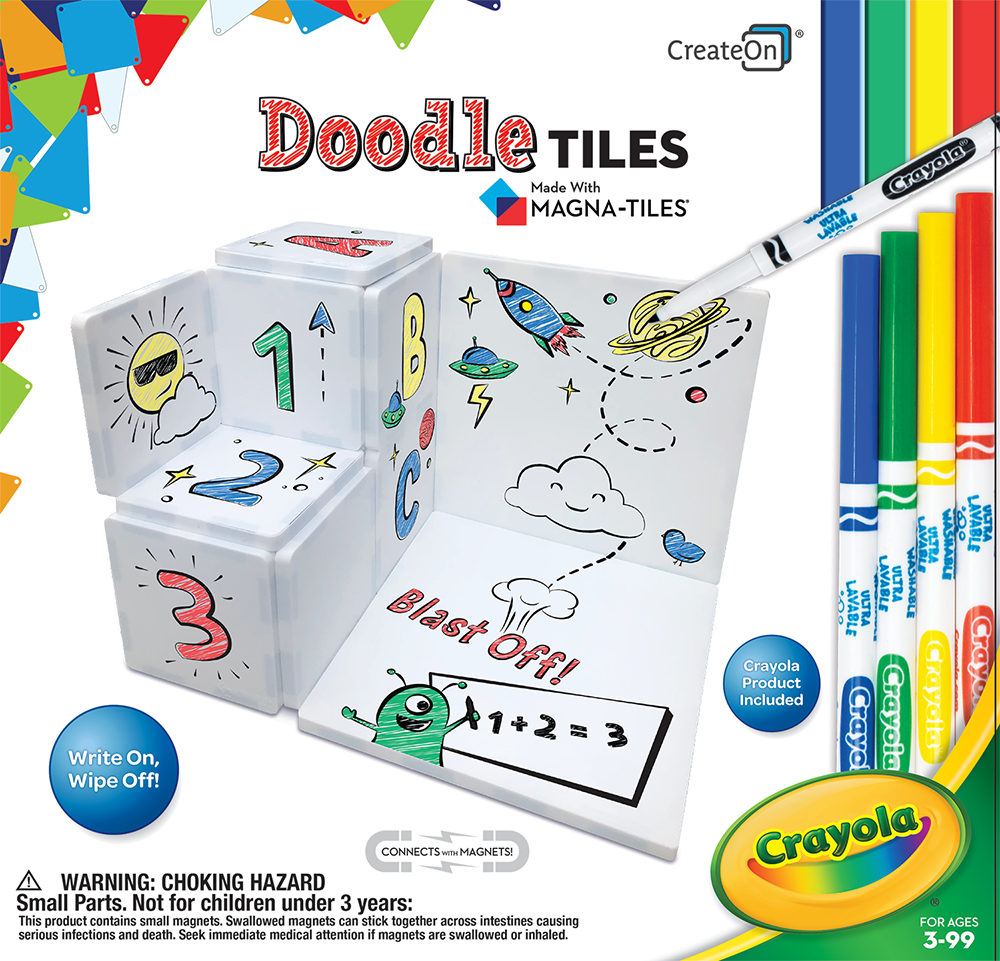 The Doodle Tiles kit comes with eight 3" square tiles, two 6" square tiles, and the five Crayola markers. It has an age rating of 3+.
The Doodle Tiles kit is also compatible with any other Magna-Tiles set your family may already own, as well as other kits sold on CreateOn's website, like this "PaintOn with Crayola" set themed after a Halloween haunted house and this Sesame Street "Colors with Elmo" set that features square, hexagonal, and triangular tiles.
The Doodle Tiles kit is available for $29.95 on CreateOn's website.
You can check out all of CreateOn's Magna-Tiles sets on the company's website.

Brandy Berthelson has been writing about video games and technology since 2006, with her work appearing on sites including AOL Games, Digital Spy, and Adweek. When she's not gaming, Brandy enjoys crafting, baking, and traveling with her husband.