Build your own Disney theme park in this match-three puzzle game.
Video game company Ludia released Disney Wonderful Worlds on iOS and Android devices. The match-three puzzle game allows players to build their own Disney theme park and meet a variety of Disney and Pixar characters.
In each match-three puzzle level in Disney Wonderful Worlds, players will have a limited number of moves to complete one or more objectives by making matches with Disney-inspired symbols. For instance, one level may ask players to collect the required number of a specific symbol by using it in matches, while another level may ask players to remove Tangled-inspired lanterns from the screen by making matches next to them.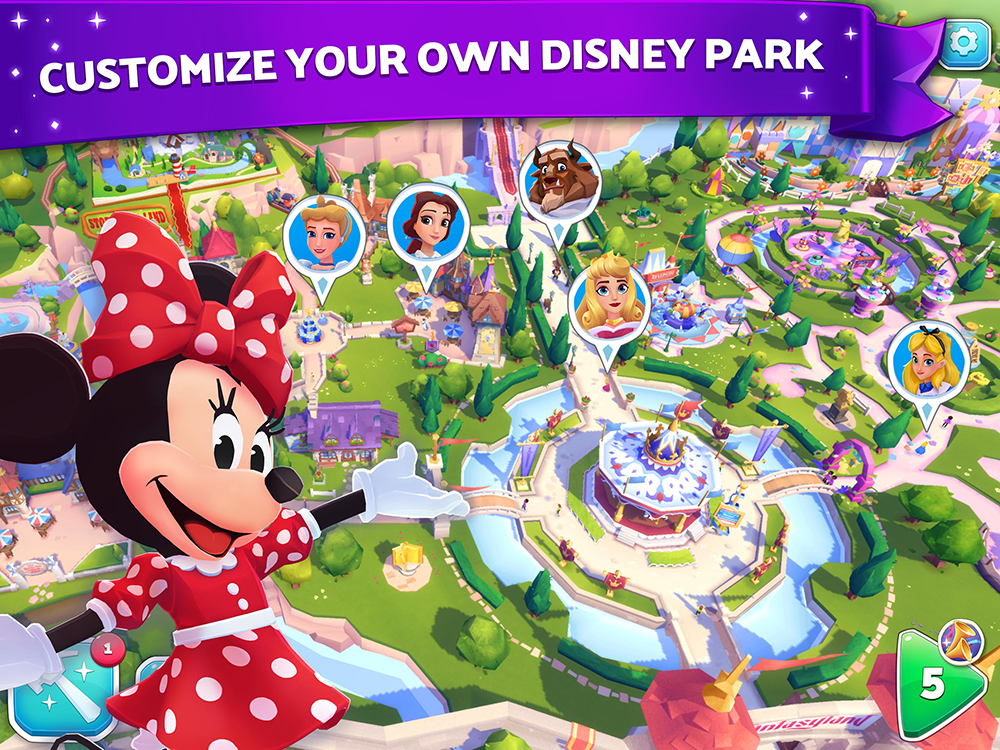 Players will earn in-game currency each time they complete a stage, and they can spend this currency on attractions, decorations, and characters for their park. At the beginning of the game, players will need to decide whether they want to start building in Fantasyland or Adventureland first, but players will eventually be able to unlock all of the game's lands if they continue playing.
While Disney Wonderful Worlds is free-to-play, it offers optional ways to spend real money. Make sure your device's settings will prevent little ones from accidentally spending money while playing the game.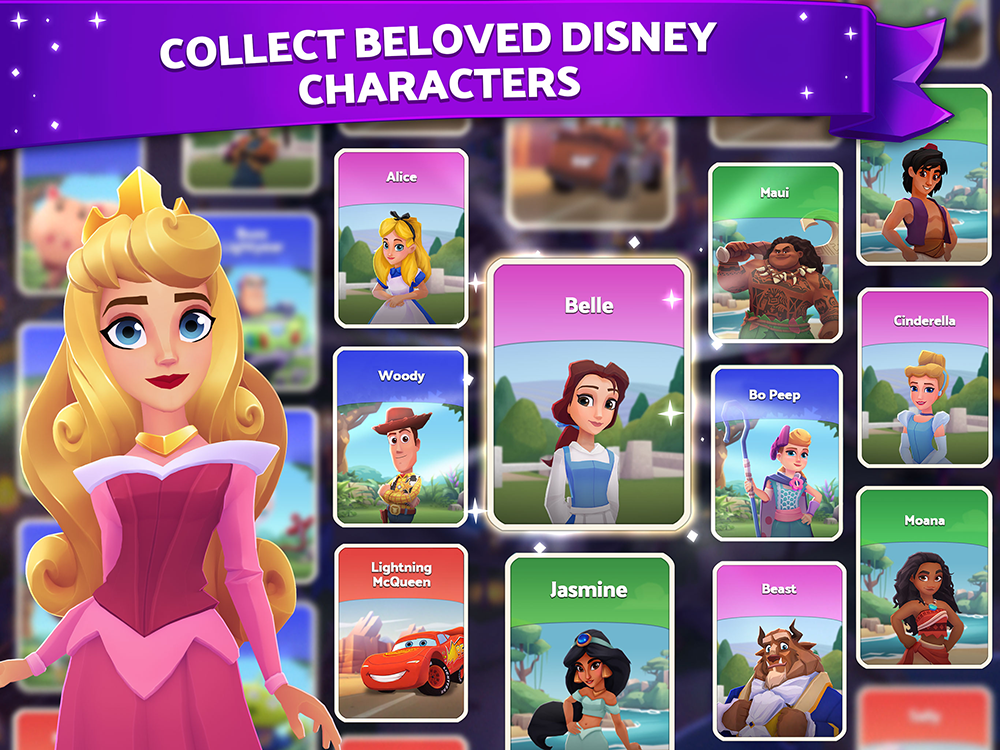 At launch, Disney Wonderful Worlds features 300 puzzle levels to complete and 100 decorations, characters, and attractions to build around the theme park. More puzzle levels and content will be added to the game going forward.
Disney Wonderful Worlds is now available to download for free on iOS and Android devices. The game has an age rating of 4+ on iOS and is rated E for Everyone on Android.
Check out some gameplay from Disney Wonderful Worlds in our video below.

Brandy Berthelson has been writing about video games and technology since 2006, with her work appearing on sites including AOL Games, Digital Spy, and Adweek. When she's not gaming, Brandy enjoys crafting, baking, and traveling with her husband.